Yountville, CA
While planning our recent visit to Napa, we decided we would actually stay in the town of Yountville this time…something that we have never done in the past. The thought of having the freedom to wine and dine all within walking distance to so many award winning restaurants and tasting rooms was just what we were looking for on this trip.
After arriving into Yountville from a full day of traveling, we sure were famished! We knew that we wanted something nice, yet casual for dinner. For years we have known about the "Italian-inspired eatery" Redd Wood but just haven't had the chance to try it. It had always looked inviting and now was the time to give it a try!
It was a short walk from our hotel down Washington Street to Redd Wood. It was dusk and the air was just perfect. After passing by the culinary gardens of The French Laundry, we then quickly reached our dinner destination. Upon arrival we were informed that there had been a power outage in the area and that they would only be able to serve us pizzas and salads. For us, that sounded perfect!
We sat at a table by the window and were taking in the rustic, yet sophisticated setting of the dining room. Concrete floors, dark woods, leather booths, and Edison lights stranded over the open bar that added a cozy charm to the room.
Time to order…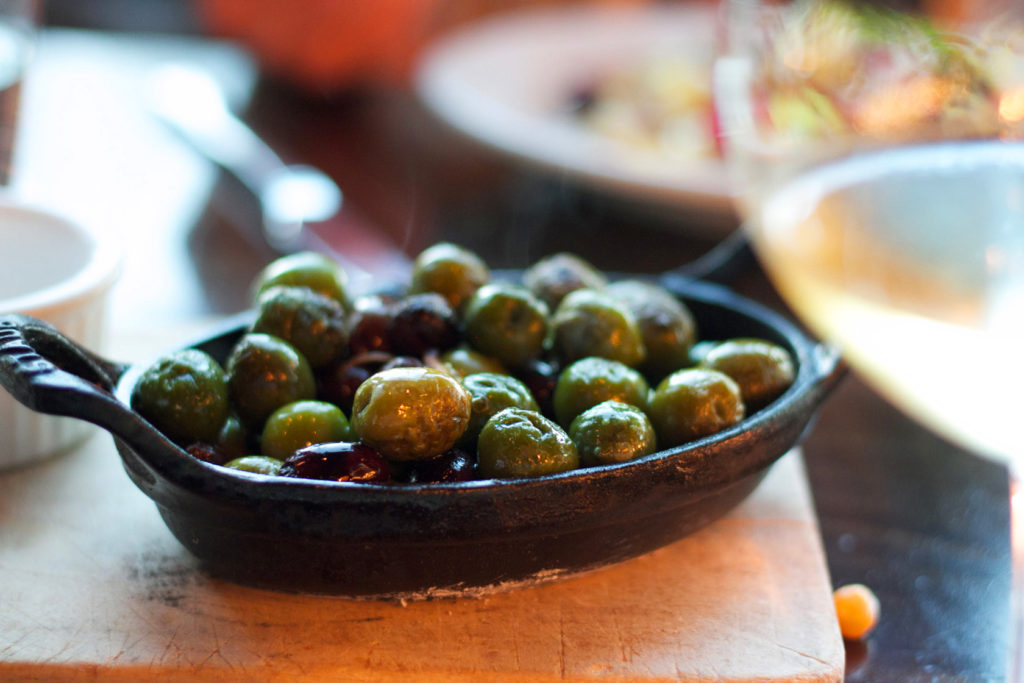 Warm Olives: An assortment of marinated olives including one of our faves, Castelvetrano. And they actually stayed warm throughout the entire dinner!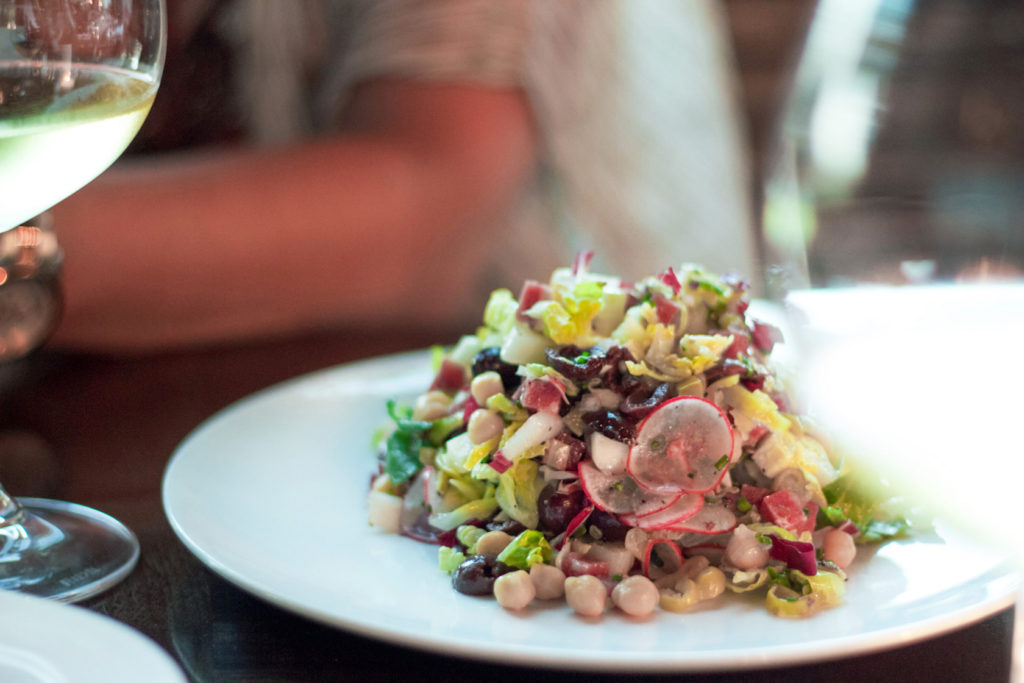 Chopped Salad: Fresh, crisp and tossed with an addictive light and tangy dressing!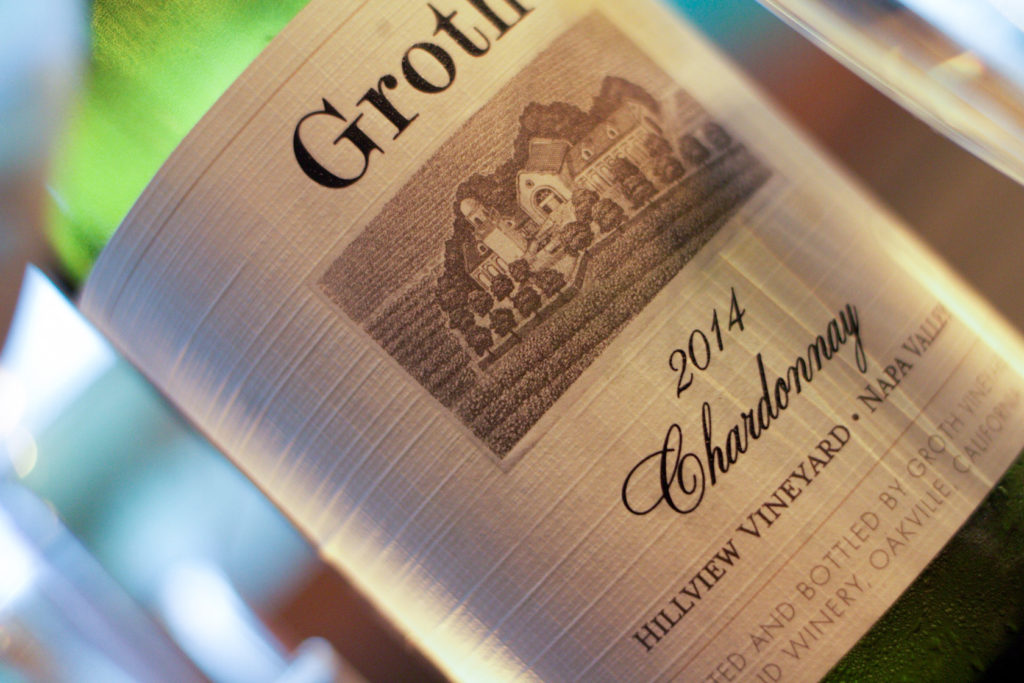 2014 Groth (Napa Valley) Hillview Vineyard Chardonnay: Nice minerality, citrus and acid notes to cleanse the palate between bites.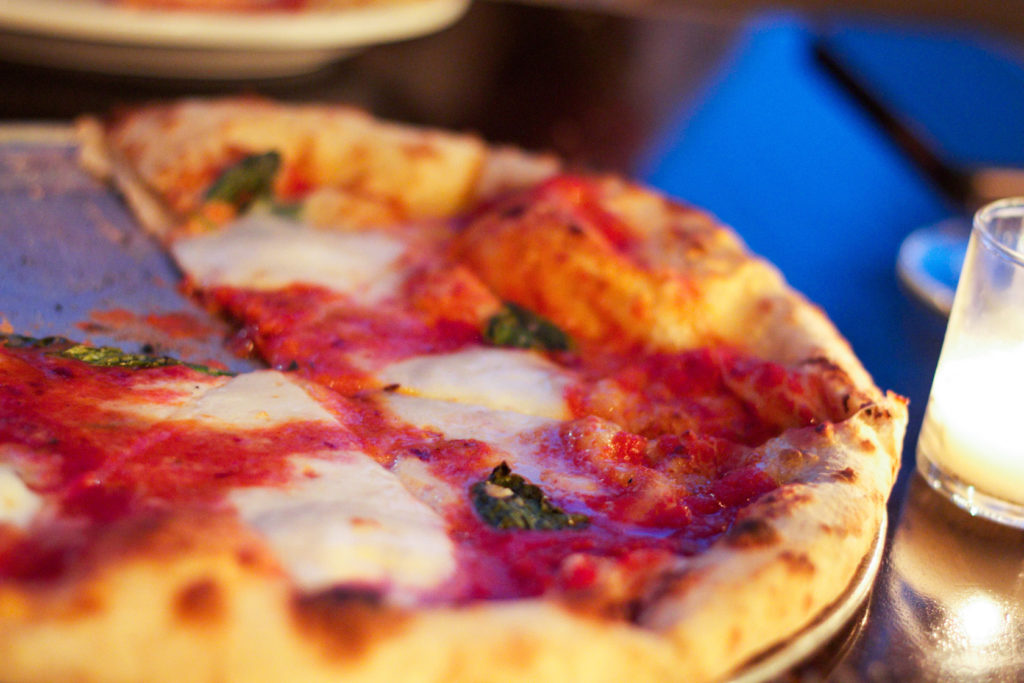 Fresh Mozzarella Pizza: This Neapolitan-style wood fired pizza was so delicious!
And here's where it gets funny. The very next evening after a day on the wine trails, we sat and contemplated what  we should have for dinner. Well, believe it or not, we enjoyed Redd Wood so much the night before, we actually decided to go back again for night number two! Yep, that's right…with all the amazing restaurants in Yountville, Redd Wood just sounded so good again and we were hoping to try some of their pasta dishes this time since we weren't able to the night before. The Cacio e Pepe pasta was divine…so creamy, peppery and cheesy!! We added a chopped salad on the side again and switched gears and had some beers. It was another delicious meal at Redd Wood. We were so happy that we went back and got to experience the restaurant in full effect, no power outage this time!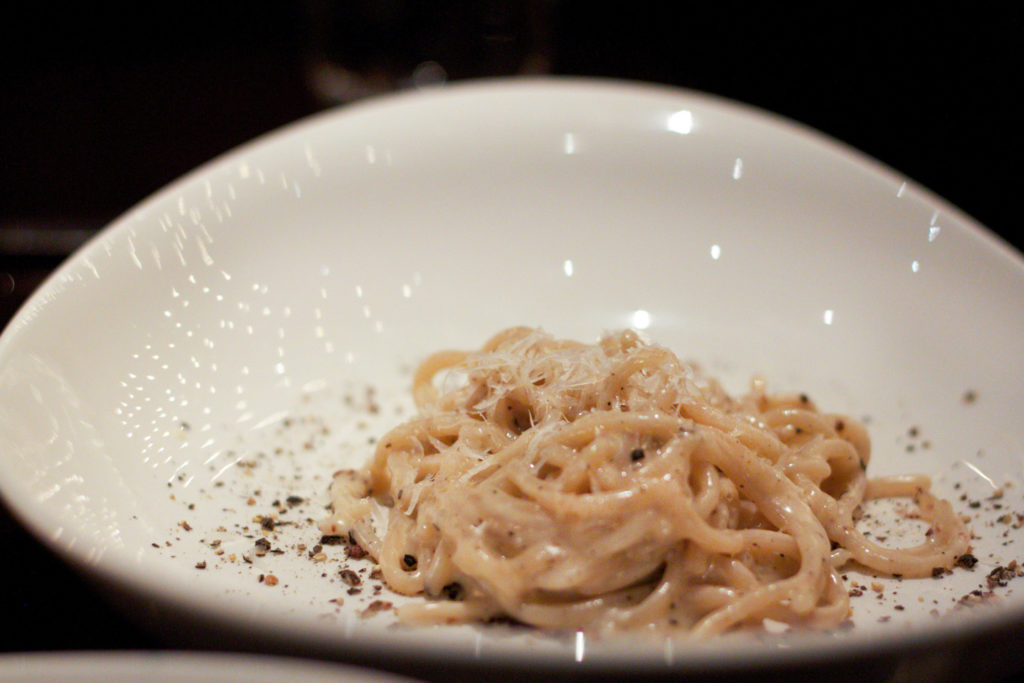 Spaghetti Cacio e Pepe: Creamy, peppery and cheesy!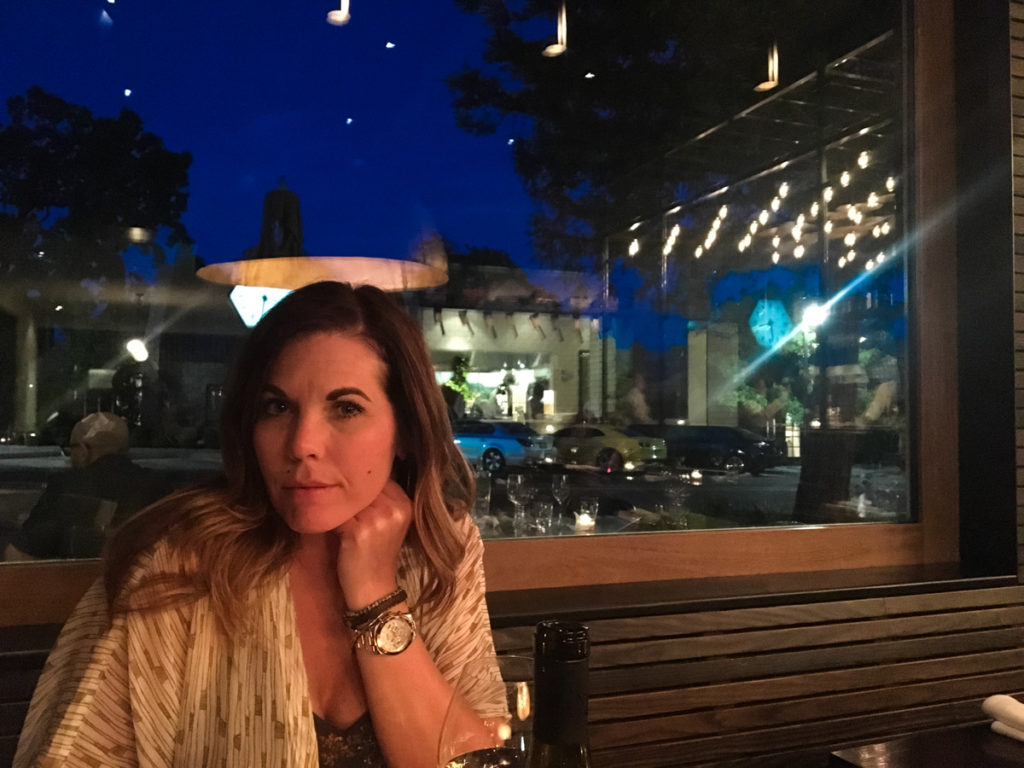 Cheers!
Redd Wood
6755 Washington Street, Yountville, CA 94599  (707) 299-5030
Sunday – Thursday: 11:30am – 10pm
Friday – Saturday: 11:30am – 11pm