Angwin, Ca
We are about to depart on another adventure to Napa Valley this week and we can't help but reminisce about our last visit…one stop in particular was one that we will never forget. What turned out to be a mistake on our part, turned out to be one amazing tasting!
Our day started out like any other when we stayed at The Cottages of Napa Valley. Enjoyed a yummy breakfast from Bouchon Bakery that was delivered to our porch that morning and coffee from the french press. We were fueled up and ready to head to Howell Mountain and visit Robert Craig Winery. We all know that Napa Valley has many amazing wineries on the valley floor, but if you ever get the itch like us to explore off the beaten path, then Howell Mountain might be what you are looking for.
Up the mountain we went. The closer we got to Robert Craig, the more we felt like we were going on a camping trip rather than wine tasting. But passing by familiar named wineries and catching views of gorgeous hillside vineyards along the way, those feelings quickly changed and we knew we were heading up to something very special.
We buzzed at the gate when we arrived at the winery, no answer. Hmmm…buzzed again. We eventually heard a voice on the other end asking if he could help us. "We're here for our 12 o'clock appointment," Dave said. We were buzzed in and headed up the driveway. We were greeted by a guy who asked us who we were here to see? He was unaware of any wine tasting appointment for the day and he said that usually someone would be here and have everything set up. But without any hesitation he invited us in and introduced himself as the winemaker, Stephen Tebb. He grabbed some wine glasses, poured us some wine and said, "let me make a phone call and see what's going on?"
We grabbed our glasses and headed out to the patio to look at the beautiful view in front of us. Howell Mountain is absolutely breathtaking! Beauty as far as the eye can see. Grapevines rowed up between tall mountain pine trees and a stillness in the air that brings a sense of peace and calmness…absolute heaven!
Stephen returned with a few wine bottles in hand, food to nosh on and of course some bottled waters. He said, "well guys it turns out your appointment was actually at our tasting salon in Napa, but since you're here let's taste some wine!" Over the next two hours Stephen shared his stories behind the wines with us. We laughed, shared similar swim team stories about our kids and of course sampled lots of delicious Robert Craig wines! Stephen presented us with one divine line-up:
2013 Robert Craig (Sonoma Coast) Gap's Crown Vineyard Chardonnay
2013 Robert Craig (Napa Valley) "Affinity" Cabernet Sauvignon
2013 Robert Craig (Mount Veeder) Cabernet Sauvignon
2010 Robert Craig (Howell Mountain) Cabernet Sauvignon
Wow…all stunners! Running the gamut from the Burgundian style Chardonnay to the bold and balanced mountain grown Cabs was beyond gratifying. Bottom line…winemaker Stephen Tebb was an amazing host! He could have easily turned us away this day, but instead he graciously invited us in and shared his passion with us. What was an impromptu tasting on Stephen's part turned out to be an experience for us that we will simply be forever grateful for!
You can visit Robert Craig's tasting saloon in downtown Napa by appointment to sample all of their exceptional wines. They do offer tastings up on the mountain, but reservation availability is extremely limited.
We highly recommend tasting Robert Craig wines anyway you can and we wish upon you the crazy good luck we had this day!
Cheers!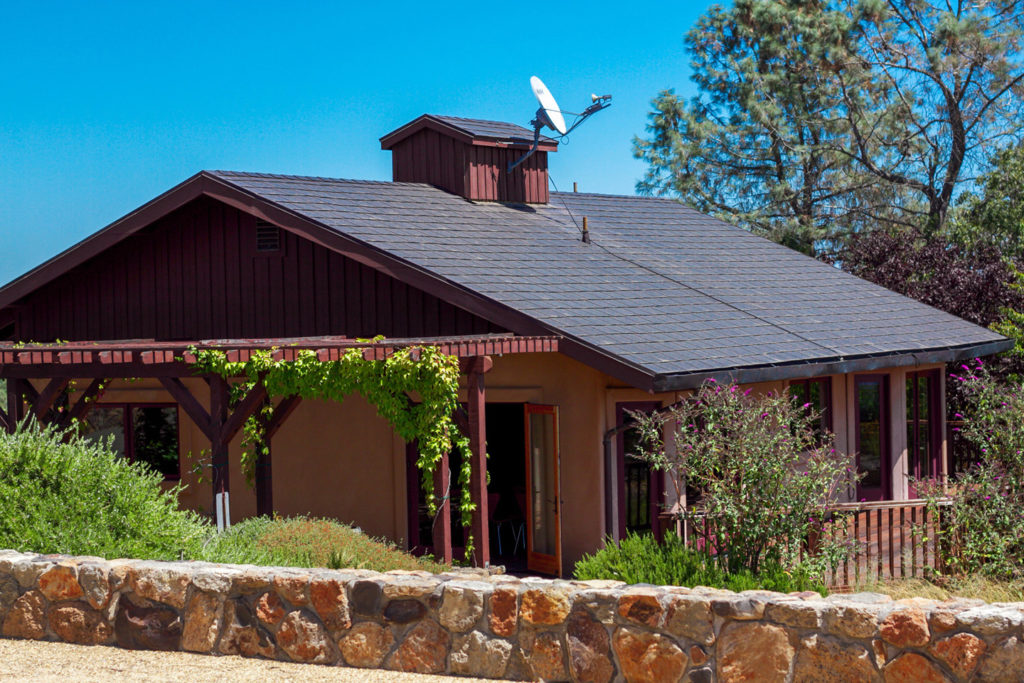 Robert Craig Winery.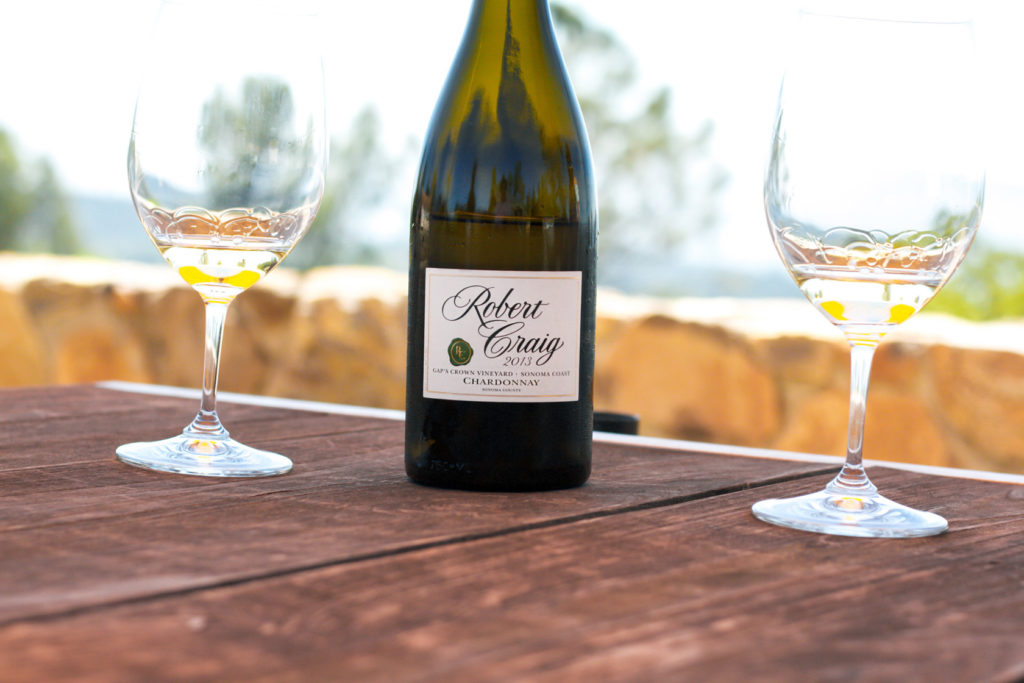 2013 Gap's Crown Chardonnay!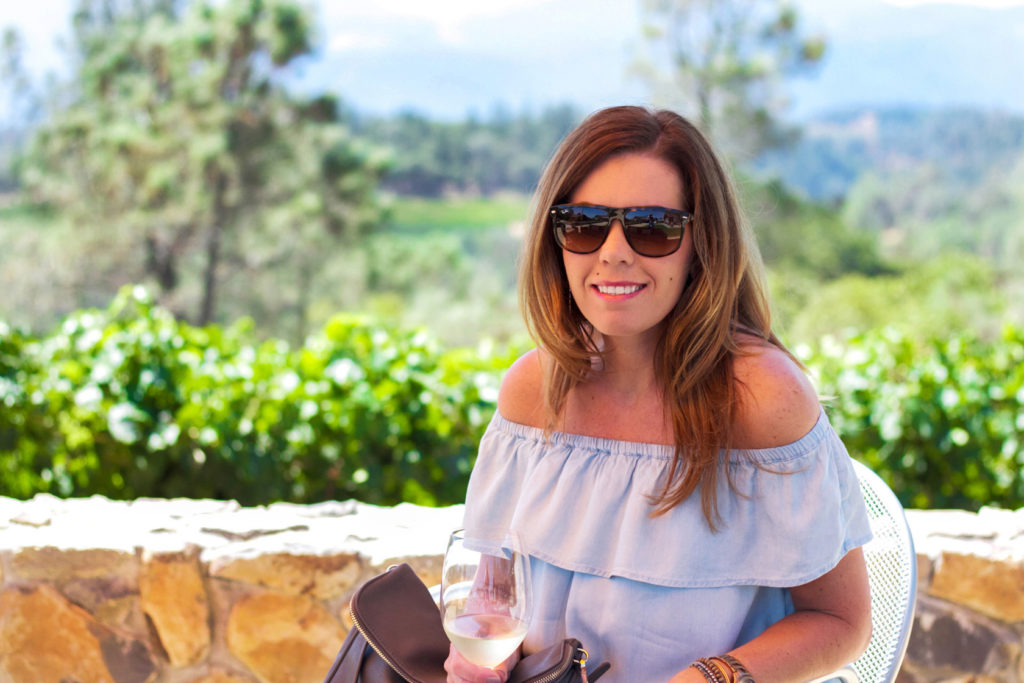 Happy camper!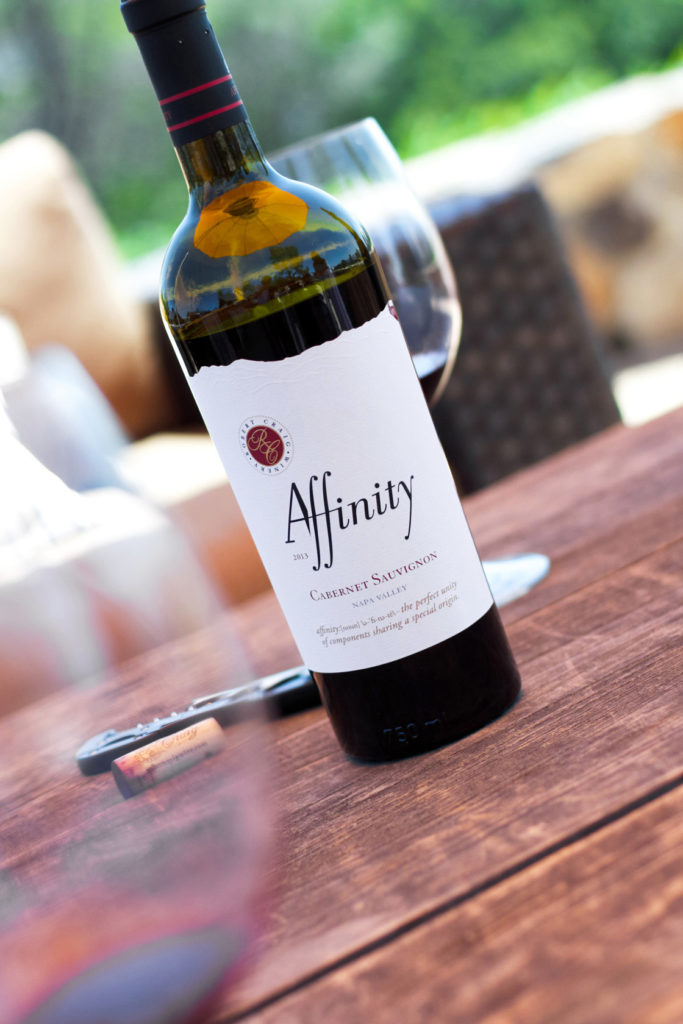 2013 Robert Craig Affinity!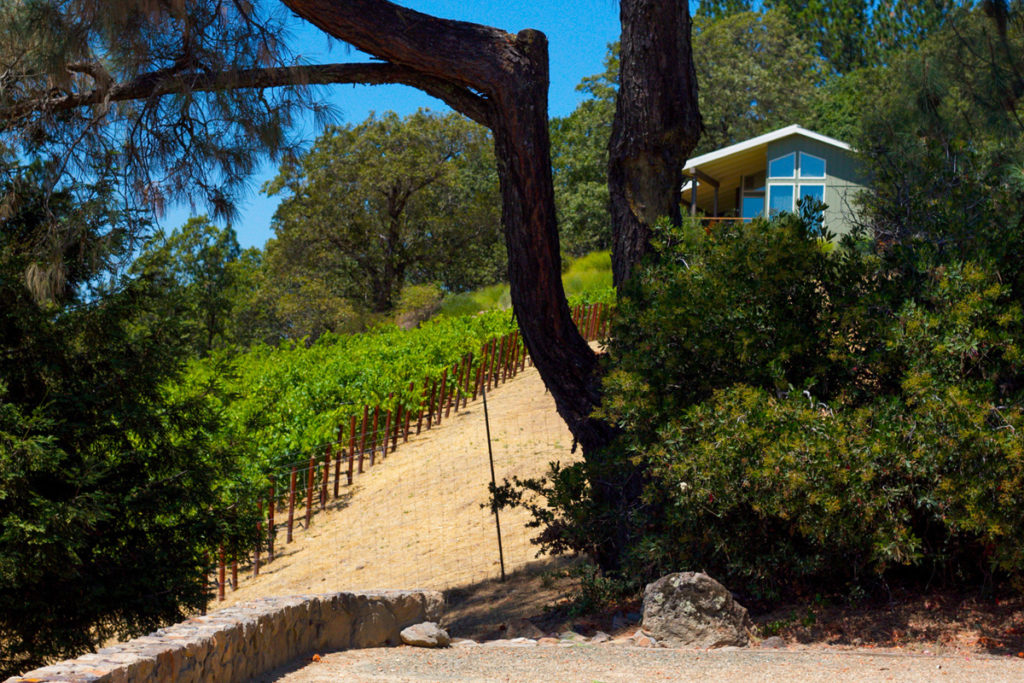 Gorgeous property!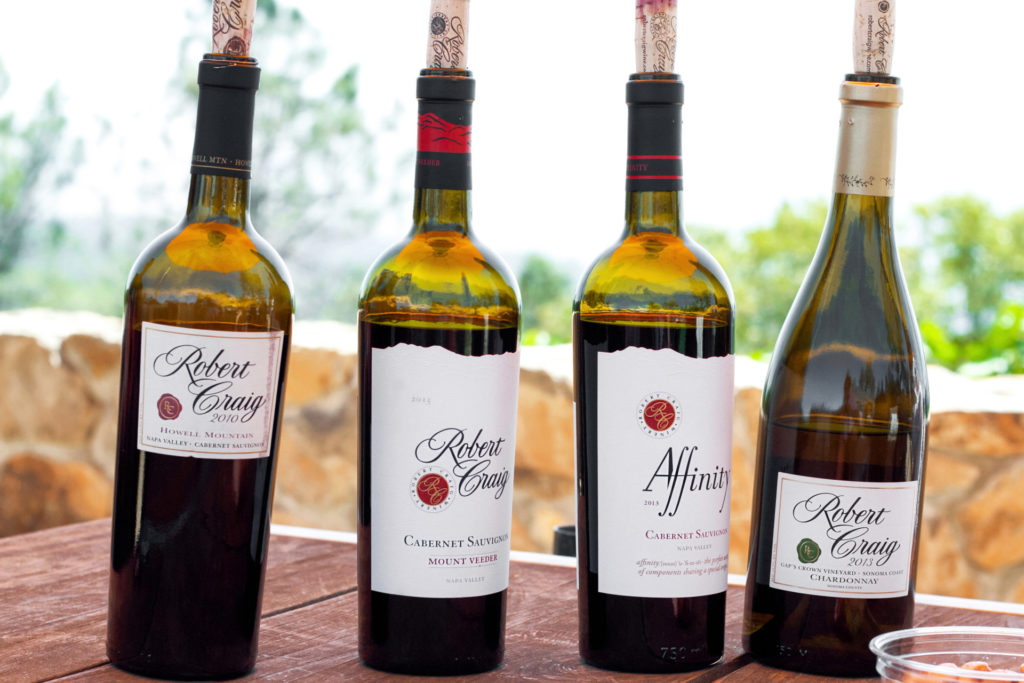 The ruling lineup!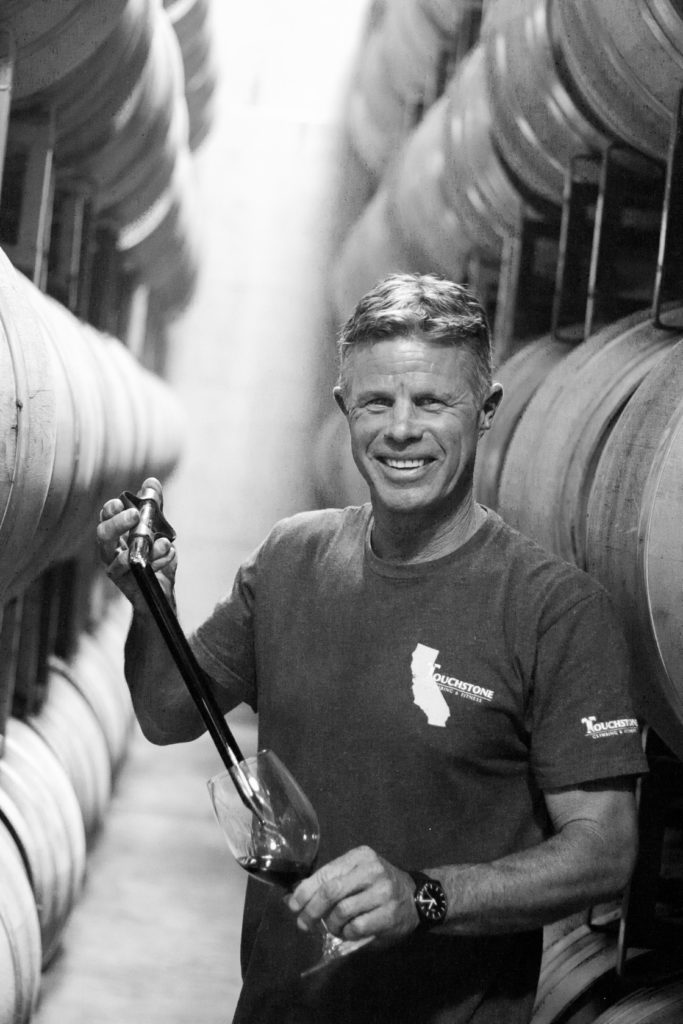 Barrel sampling with winemaker Stephen Tebb!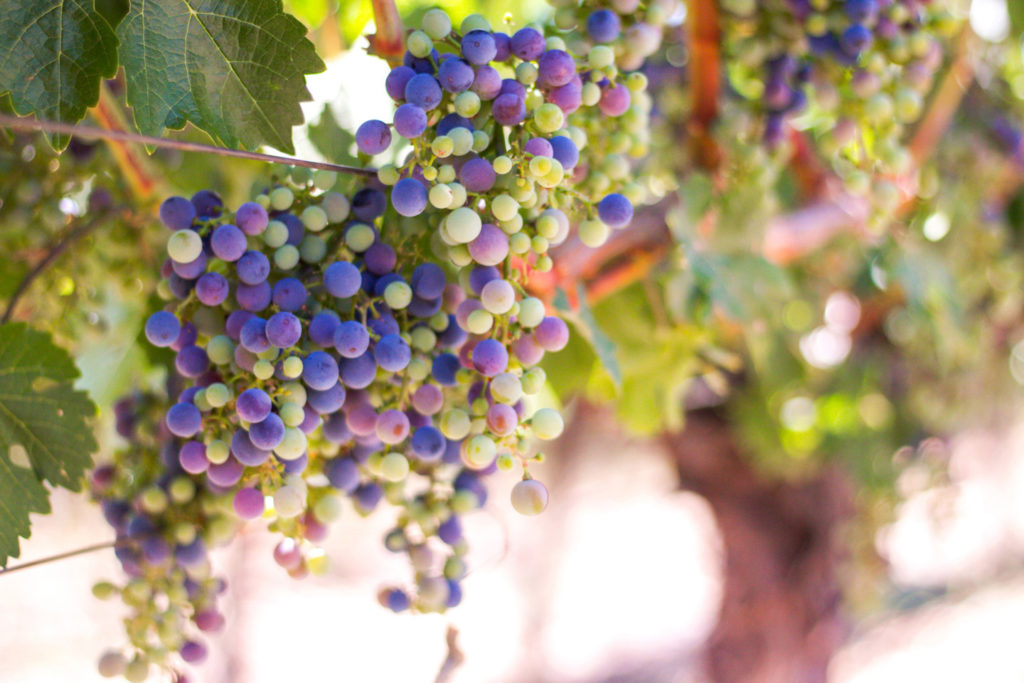 Howell Mountain small clusters.
2475 Summit Lake Drive, Angwin, CA 94508
625 Imperial Highway #1, Napa, CA 94559  (707) 252 2250
Open daily by appointment:
Monday – Saturday: 10am to 4pm
Sunday: 11am – 4pm