Yountville, CA
It was dinnertime and after a long and satisfying day of exploring wine country, we realized that we really didn't make any dinner plans for the night. We were staying in the small town of Yountville and on this particular evening in May, there was a noticeable chill in the air. Walking a short distance to Bistro Jeanty for some French comfort food sounded like the perfect plan. French chef and owner Philippe Jeanty opened this restaurant in 1998 and it's no surprise why this place still thrives to this day with the locals and tourists. The food and atmosphere here is just so satisfying and cozy.
It has been a little over 7 years since we dined here last and everything seemed to be exactly as we remembered, a welcoming Parisian style bistro with delicious traditional French menu classics. We recommend making a reservation with the request of sitting in the front dining room where you'll get the feeling of eating at a bistro in the city of lights. We also suggest from the menu the Coeur de Laitue, Soupe à l'Oignon and Boeuf Bourguignon…soooo good!
For us, Bistro Jeanty is one of those places that gives you that feel good vibe. Once you step inside, you will instantly be taken away with the aromas, comfort, and charm that Bistro Jeanty offers. Definitely a fulfilling experience to say the least!
Cheers!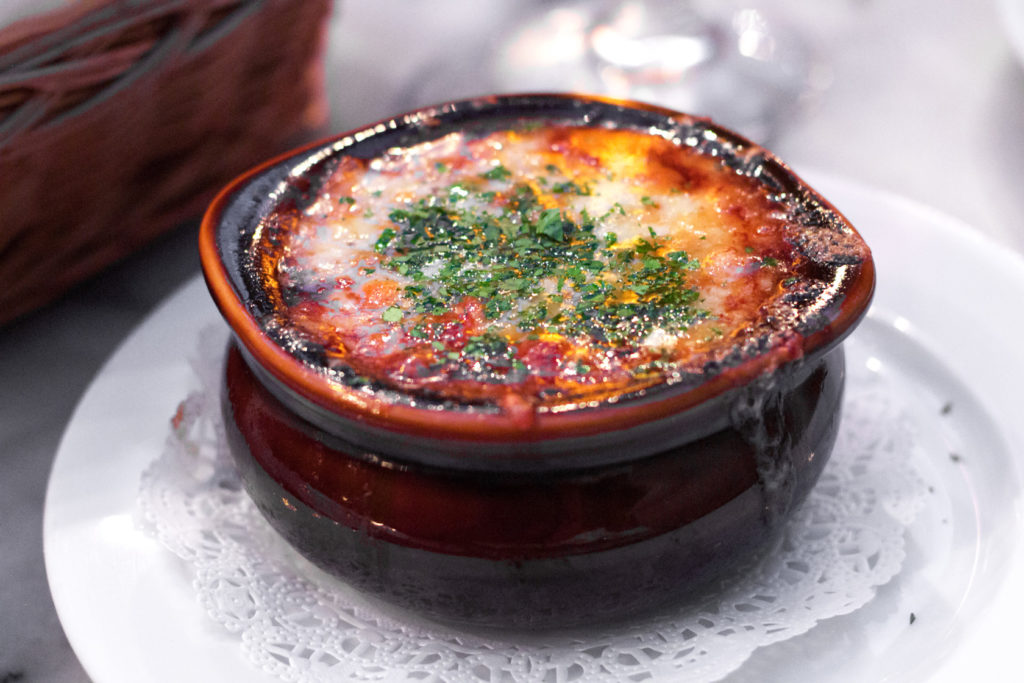 Bistro Jeanty's heavenly Soupe à l'Oignon.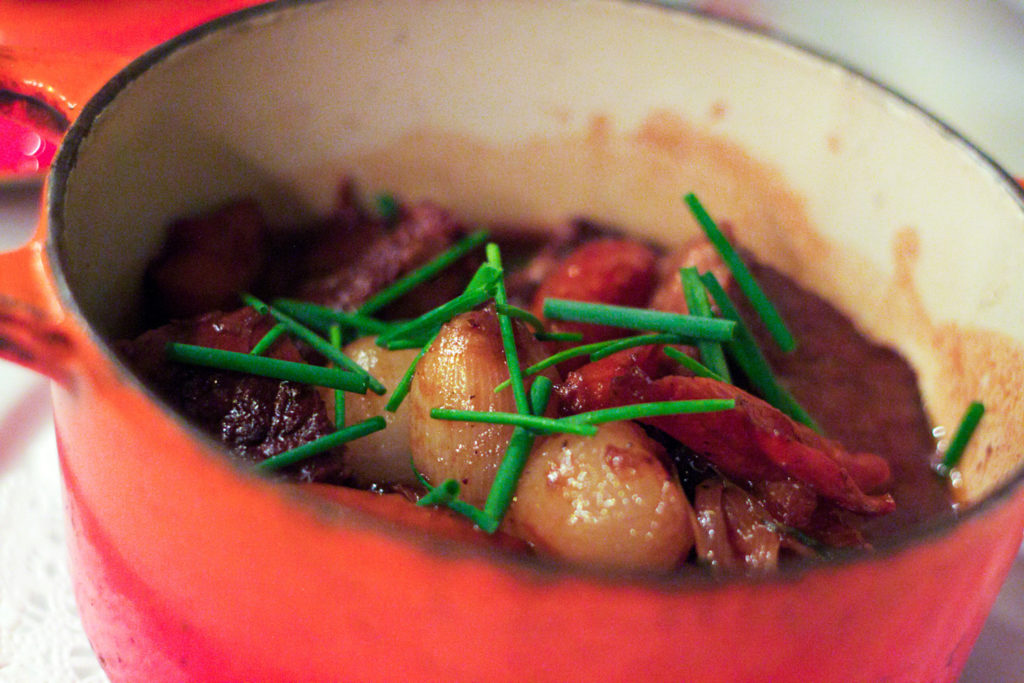 Nice rustic touch serving the Boeuf Bourguignon in a mini dutch oven.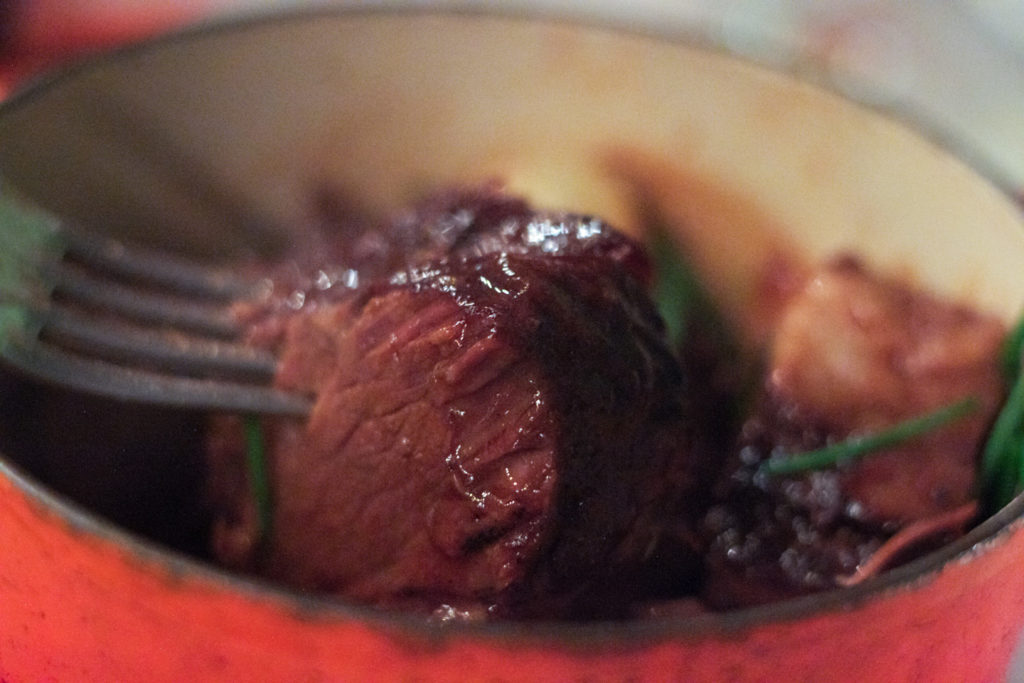 Mmm!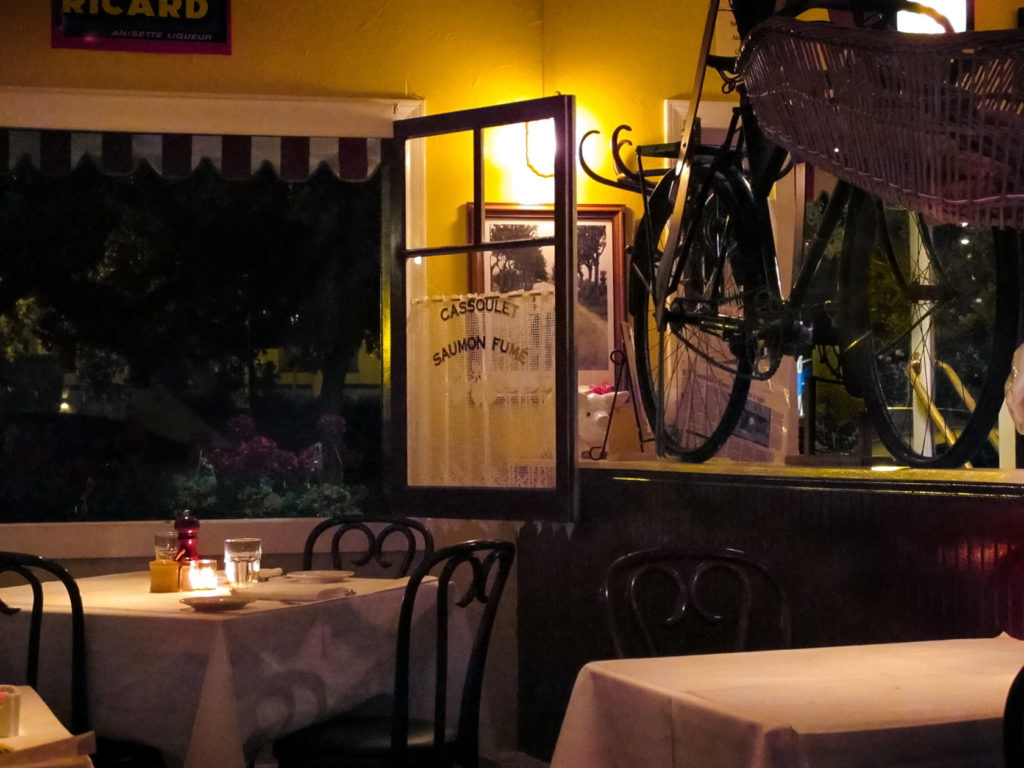 Until next time.
Bistro Jeanty
6510 Washington Street, Yountville, CA 94599  (707) 944-0103
Hours: Monday – Sunday 11:30am-10:30pm