St. Helena, Ca.
Choosing a restaurant to dine at in Napa Valley can sometimes be a challenging task. There are just so many amazing places to eat and all offer just a little something different. For us personally, sometimes it's just nice to go to a restaurant that serves outstanding food with no fussiness attached. With that said, we have always enjoyed our dining experience at Cook, which is located in the quaint downtown area of Saint Helena, California.
On our last visit to Napa with our good friends, we just knew that Cook would be the perfect place to enjoy a casual dinner together after a day of wine tasting. Since we had dined here before, we knew that the menu selection at Cook has something to offer to everyone. Now while the menu isn't chalk-full with too many choices to decide between, the selection that it does offer is phenomenal and prepared to the tee. The menu is inspired from Northern Italian cuisine, prepared with fresh local ingredients by Chef/Owner Jude Wilmoth.
Cook is definitely a spot that the locals go to grab a bite. The space itself is quite small and real cozy, probably only seating around 25-30 people plus additional seating at the bar, which has an almost diner feel to it. You can't help but notice the dark wood-planked floors, oversized mirrors on the walls and the unique teardrop pendants hanging above the bar. The kitchen is an open concept, so you get a chance to see the chefs working vigorously to prepare your dish to perfection.
Our meal started off with Fried Calamari and the Hand Made Mozzarella. Both were fantastic and left all of us waiting patiently to try our main dishes. Two of us ordered the Pappardelle with pork porcini sugo and the other two both opted for the Seared Flat Iron Steak. We can't even begin to describe the amazing, mouthwatering flavors the Pappardelle offered. It was just simply decadent and melted in your mouths. The Seared Flat Iron did not disappoint either. It was one of the best flat iron steaks we've ever had! Served with fall vegetables, toasted pumpkin seeds and pomegranate butter. To die for! Our wine of choice this night was a 2009 Araujo (Napa Valley) Altagracia Syrah and it paired perfectly with our meals. Cooks wine menu offers a very nice selection by the glass, bottle or half bottle and all with very little mark up. To top it all off, we ended our dining experience on a rather "sweet" note…Flourless Chocolate Cake with caramel, whipped cream and grey salt. Now, we've all had chocolate flourless cakes before, but we have never had one this good! We were all in heaven! Our meal was now complete.
We thoroughly enjoyed every minute of our evening at Cook. Great company, divine food, delicious wine and impeccable service. What we really love most about this place is its exciting, yet casual atmosphere that makes everyone feel so welcomed. We can't wait to return to Napa and visit Cook again. We should mention that calling ahead for reservations is highly recommended considering its small size. You must try it! We guarantee you'll love it!
Cheers!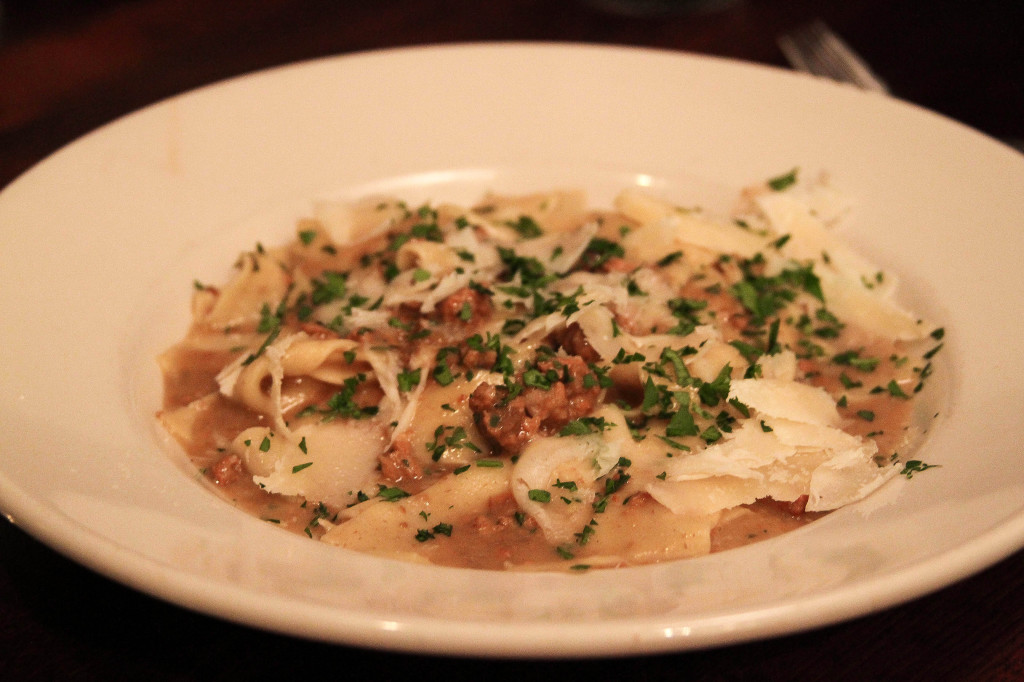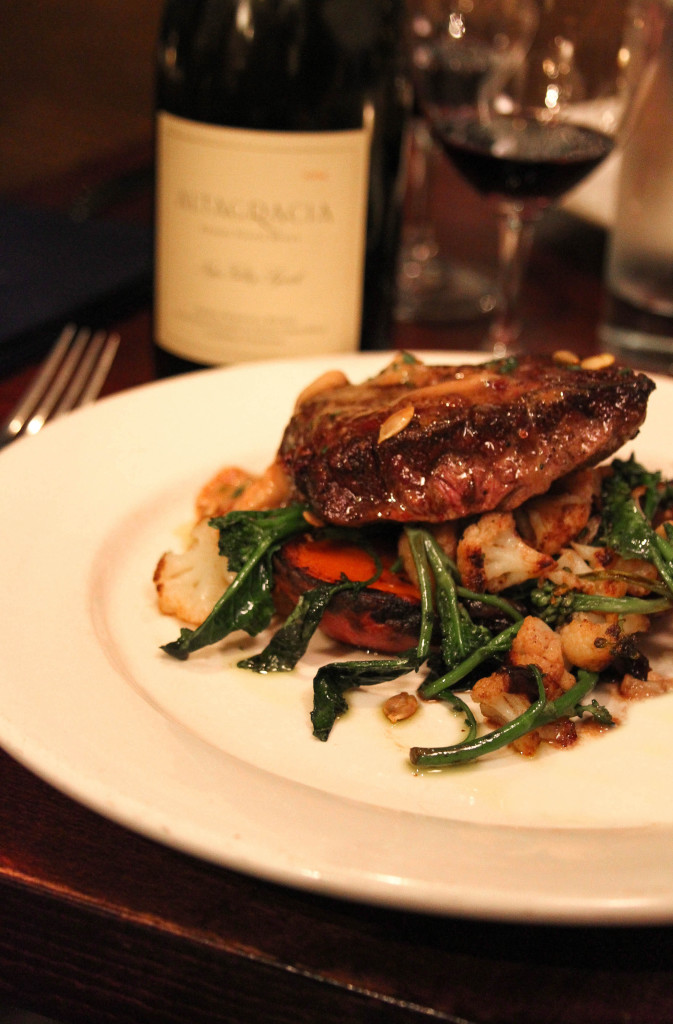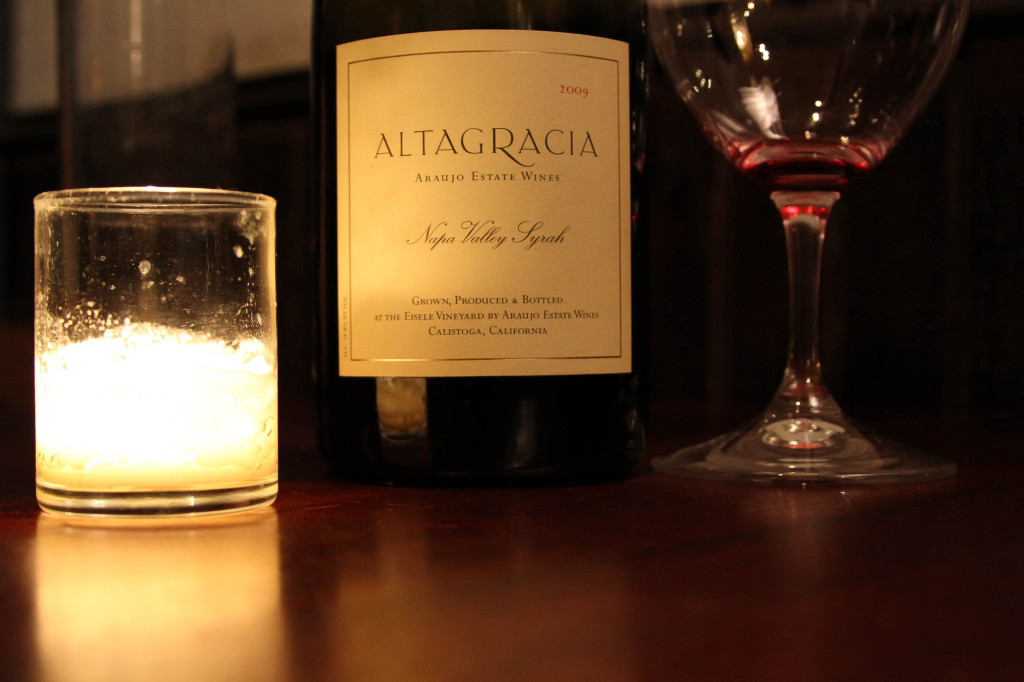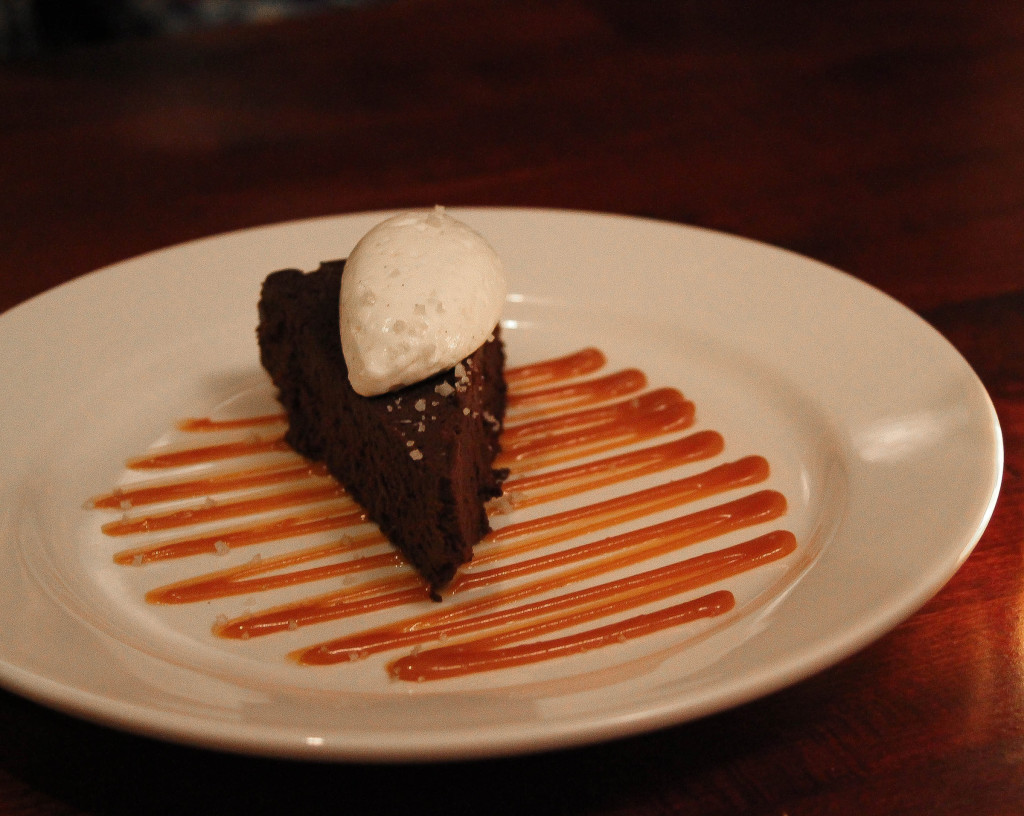 1310 Main Street  Saint Helena, Ca 94574  (707) 963.7088
Hours:
Monday – Saturday: 11:30am – 10:00pm
Sunday: 5:00pm – 10:00pm