Drink This!
Owner-winemaker Mark Olsen reached out to us via e-mail and said he had discovered our blog and based on what he saw, he thought we'd really like his Pinot Noir. He offered to send out a bottle for us to sample if we'd like. We happily agreed (twist our arm, right?!!) and a day later the 2013 Olsen Perri "L'Apache" Pinot Noir had arrived.
Before opening the bottle, we did a little research to see what we were getting into. Come to find out this wine is handcrafted in San Diego, but the grapes come from vineyards in Santa Barbara County. Two of which, Pence Ranch and Hilliard Bruce are from one of our favorite California Pinot Noir regions, the Santa Rita Hills. Feelings of anticipation and excitement immediately set in.
First whiff, WOW! Sta. Rita Hills is in the house! Don't let this Orin Swift-esque label fool you, this wine is all S.R.H. It's all there, the salty ocean air, raspberry, perfumed purple flowers, baking spices, anise and wet earth. Medium bodied in the mouth with a nice balanced raspberry-earth-spice finish. Mark Olsen and partner Will Perri should be very proud. Now we know why he said we'd like it!
Looking forward to enjoying more L'Apache in the future.
Cheers!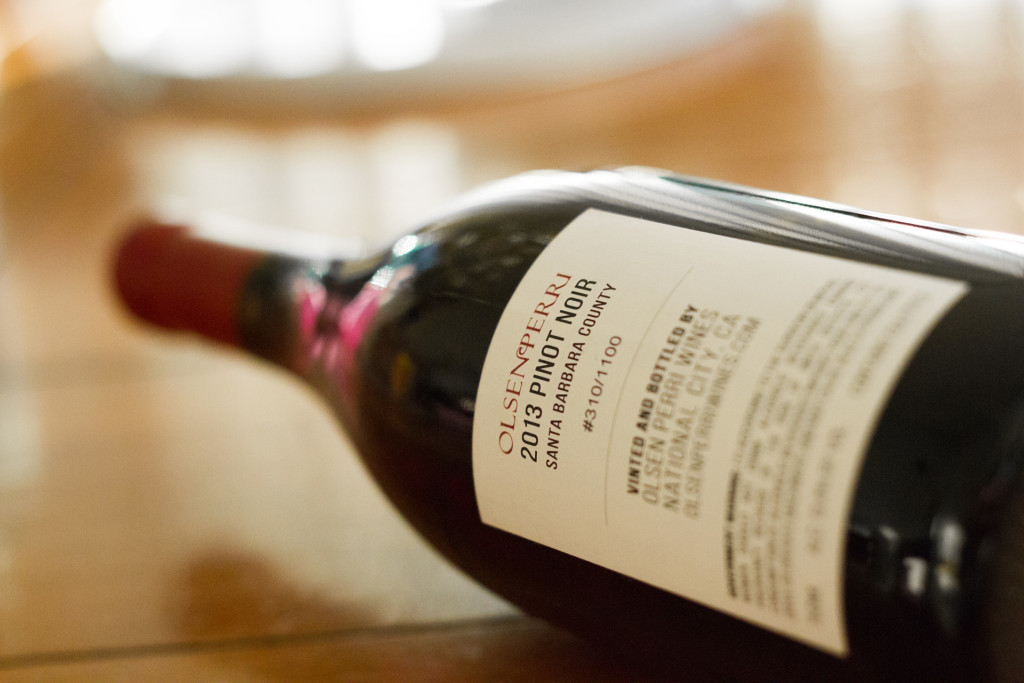 2013 Olsen Perri Santa Barbara County "L'Apache" Pinot Noir $45