Healdsburg, Ca.
On a map, Chalk Hill Estate Vineyards & Winery lies on the northeast corner of the Russian River Valley in the AVA of…well, Chalk Hill. Sonoma County has 12 different wine appellations (AVA's) and Chalk Hill is one of them. It's characterized by rolling hillside vineyards and unusual white soil made not of chalk but of ancient volcanic ash and rock. White wine thrives in the area and Chardonnay is the winery's speciality.
Heading up Chalk Hill Road to the winery, you'll notice the manicured vineyards mixed with wild undeveloped land…beautiful! Once at the top, you'll discover the winery. Inside, it's modern with a classic charm, upscale and impressive. You can step up and taste at the bar or call ahead for a sit down appointment for 6 people or more. There are tables outside with market umbrellas to sip and enjoy the vineyard views. Several different tours and luncheon options are also available.
We opted for the Salon tasting. All the wines tasted were top notch! Jonathan was pouring for us and in conversation discovered that he actually had gone to college in the same town that we live in, so from there we hit it off. He was informative, fun and just made us feel at home. We could tell that he really had a passion for his job.
As far as our tasting went, we were very impressed with all of them. The first standout was their newly released '11 Estate Chardonnay. When you first turn onto Chalk Hill Road, this is the area where most of the estate Chardonnay comes from. It's always really neat to see where the wine that you are drinking is grown. We had told Jonathan we loved their '10 Estate Chardonnay and he said that the 2010 was a very successful one. The growing season for the '11 differed from the '10, but still tastes exactly like a Chalk Hill Estate Chardonnay should…intense, balanced and amazing! If you love Chardonnay's and have never tried a Chalk Hill one before, it needs to be put on your "must try" list. Another wine we really liked was the '09 Estate Red, which is a blend of Cabernet, Malbec, Petit Verdot, Syrah and Carménère…absolutely delicious!
If you look directly out from the tasting room, you'll notice a building tucked in the hills, far away. This is their estate Pavilion, which also boasts an Olympic sized horse arena. On this particular day there was a wedding taking place and the scene was stunning. Inside the arena is so amazing! The roof above is grand and glorious, made of beautiful Alaskan golden cedar. We were told the wife of the original owner had it built for her in the '70's so she wouldn't get wet while riding when it rained. The vast panorama views of the Chalk Hill valley from here will put one big smile on your face!
The wine, the views and the hospitality at Chalk Hill Vineyards were superb! This place is definitely worth visiting when in the Sonoma area.
Cheers!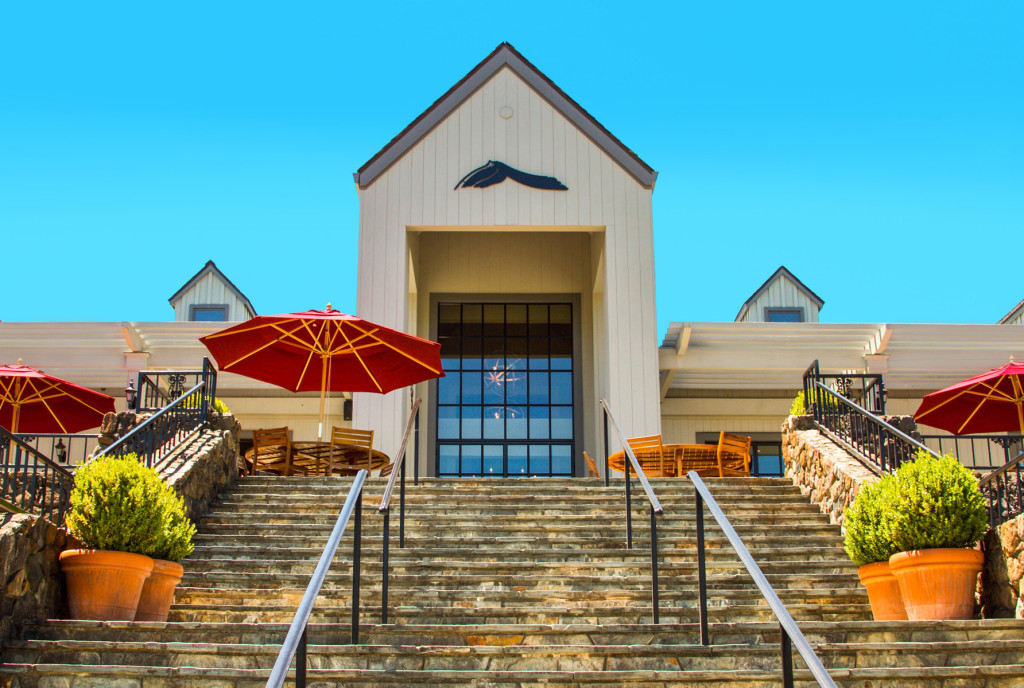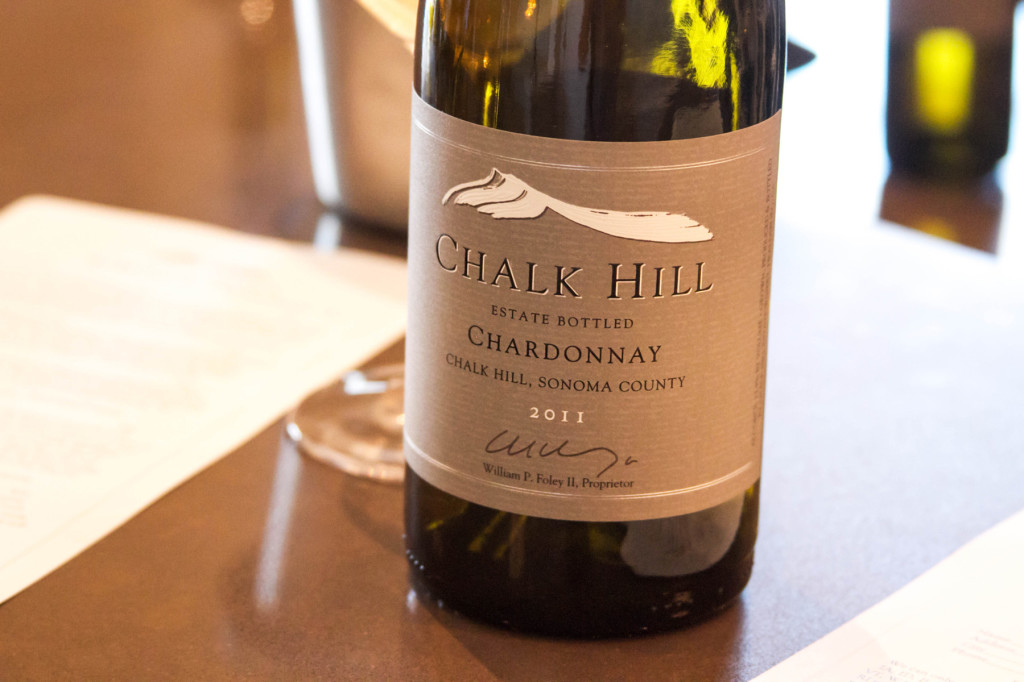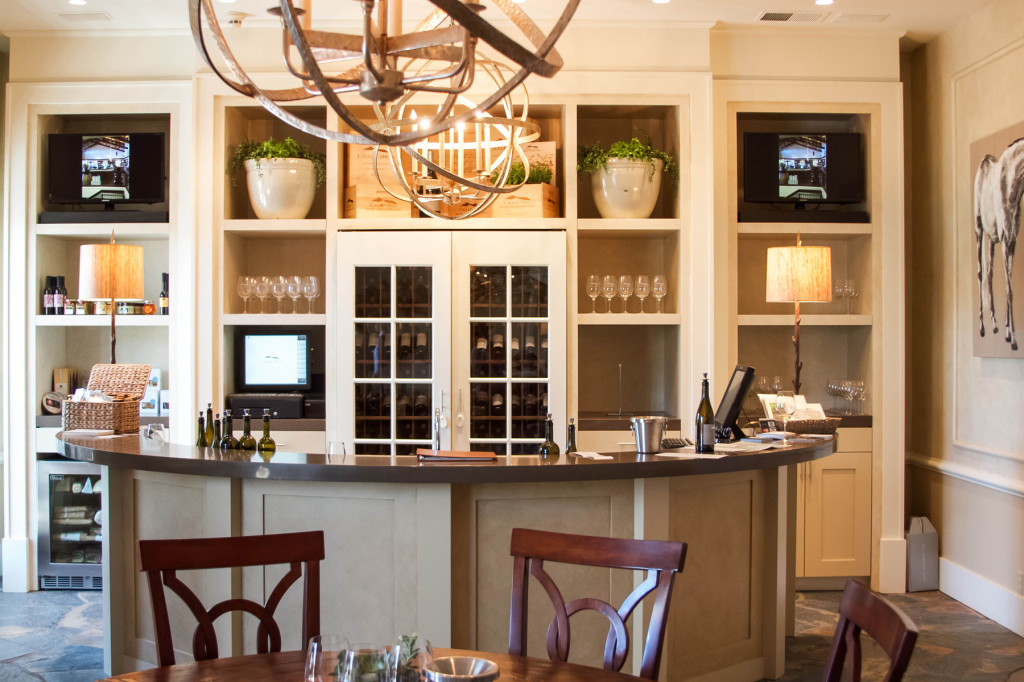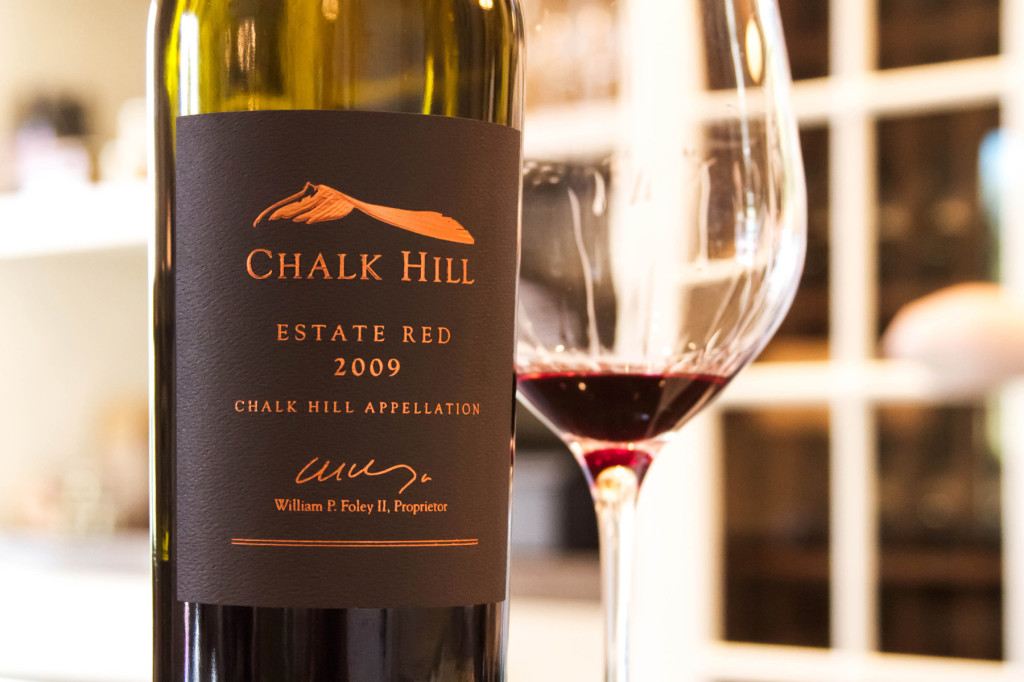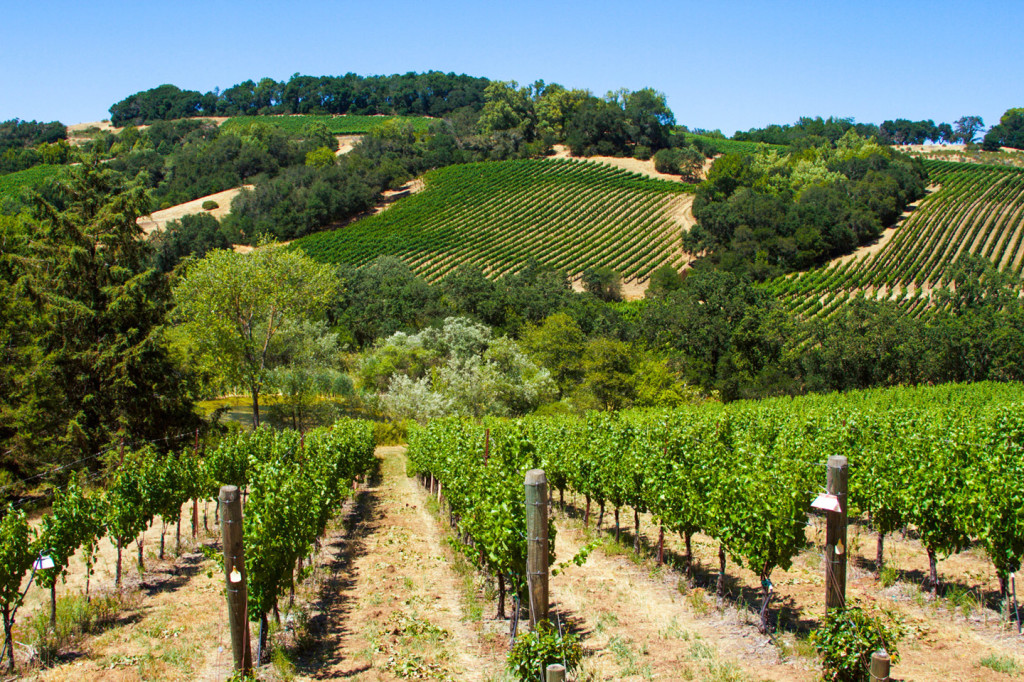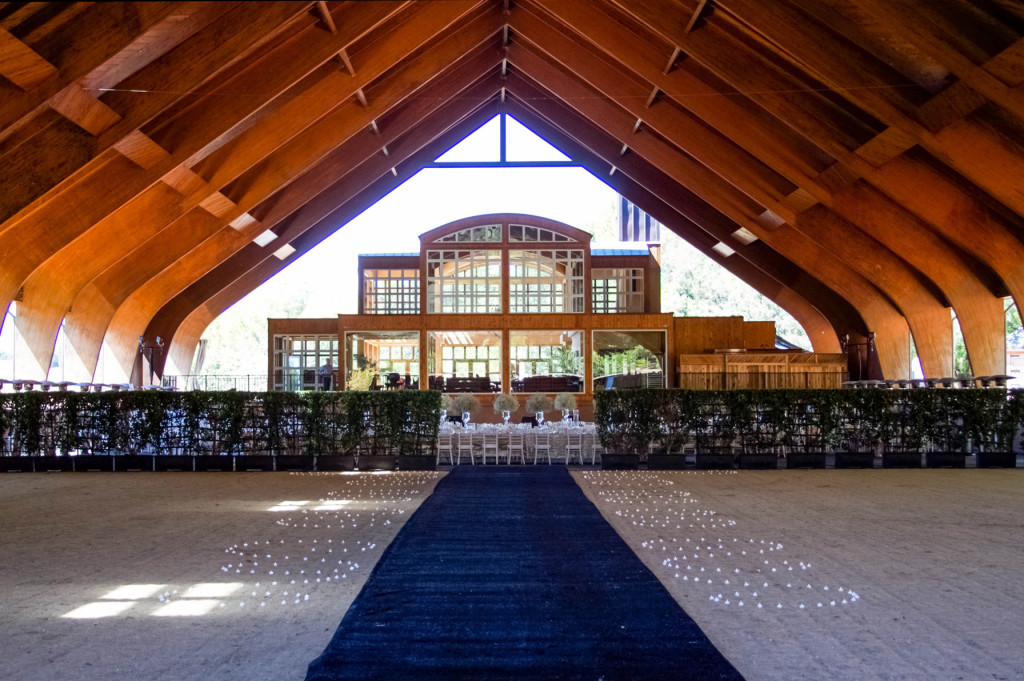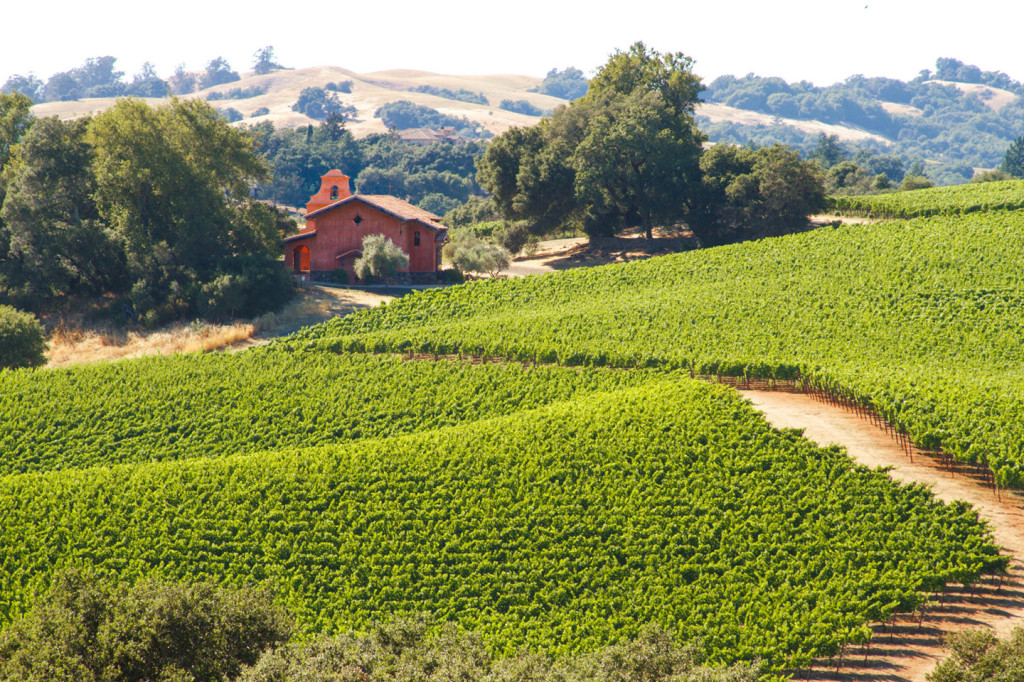 Hours: Open daily from 10:00am – 4:00pm. Closed on major holidays.
Tasting Fee: Salon Tasting $15 per person