Cholame Vineyard 2013 Harvest Party:
At some point in your life, you've probably met someone and right away you knew there was something very genuine about them and you hoped you'd become friends. Well this weekend, we met someone just like this and immediately were impressed. The person we speak of is David DuBois, owner of Cholame Vineyard (pronounced Sho-Lamb meaning The Beautiful One). He invited us to attend his Harvest Party and of course, we accepted. And we must say, David was such a gracious host! He opened up his home in Orange County, giving it the feel of an actual winery…tasting bar, tables, market umbrellas, live music…and even a few horses and chickens in the mix. It was the setting for an absolute perfect day.
Cholame wines were being poured and paired with delicious food that was being freshly prepared by Chef Dallas from Tenth Street Basque Cafe in San Miguel, Ca. Now while David may live in Southern Cal, his vineyard is located up in San Miguel, about 7 miles north of Paso Robles. David absolutely loves this restaurant so much that he had to bring Chef Dallas down just for this special occasion. And we should mention that Cholame Vineyard is in the process of opening a tasting room inside of Tenth Street Basque Cafe. Looking forward to that!
The wine tasting menu for the day consisted of:
2012 "Summer Shade" Grenache Blanc Monterey County
2011 Chardonnay Santa Barbara County
2011 "Cross Country" Rhone Style Blend Monterey County
2010 Zinfandel Monterey County
2011 "Bull Pen" Tempranillo Monterey County
Since we had never had Cholame wines before, we didn't really know what to expect. But man! We were totally impressed with all the wines we had, very drinkable right now, smooth finishes and full of flavor. Tonya's favorite was the Summer Shade, ideal wine for any summer day. It paired absolutely perfect with Chef Dallas' Cabbage Lime Cilantro Slaw. Dave favorited the Bull Pen, the wine to compliment the Chicken & Sausage Paella…mmm! We both decided that there really wasn't a bad one in the bunch. Winemaker, Andrés Ibarra (Rideau, Fess Parker) brings many years of winemaking to Cholame Vineyard and the passion that both him and David have for wine definitely is noticed with each bottle produced.
While Cholame might be new to the wine scene, we are predicting a bright future ahead. Look out for these guys! The best way to get your hands on a bottle of this wine would be to simply order directly from their website or if you live in California, you might be able to find Cholame wines in a few select stores and restaurants.
We can't thank David enough for his warm hospitality. We really had a wonderful afternoon at the Harvest Party and look forward to watching Cholame Vineyard grow.
Cheers!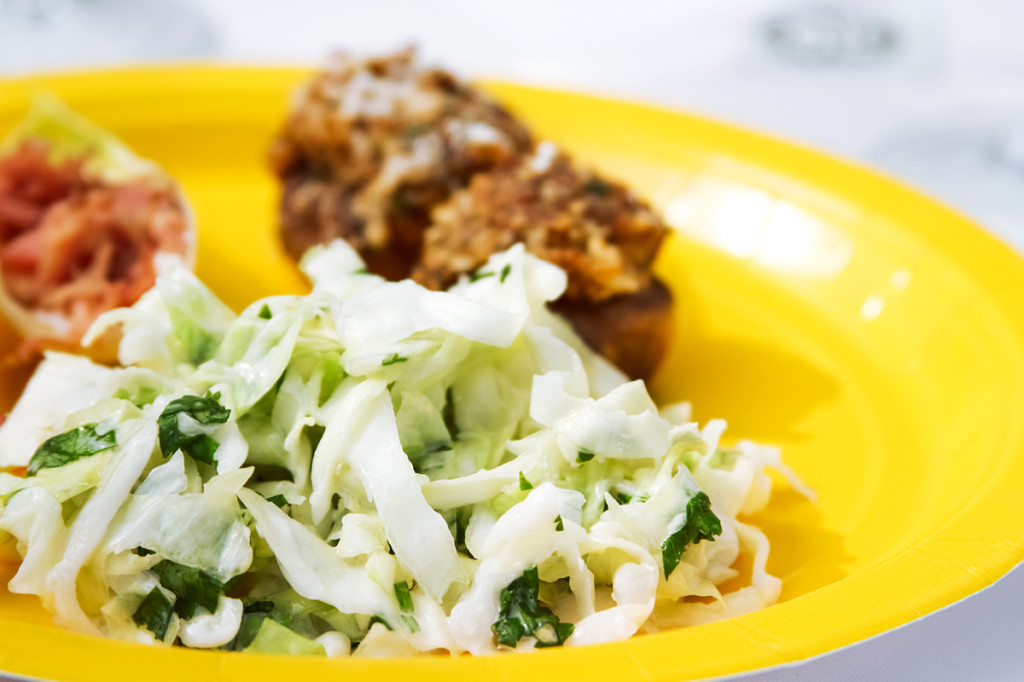 Cabbage Lime Cilantro Slaw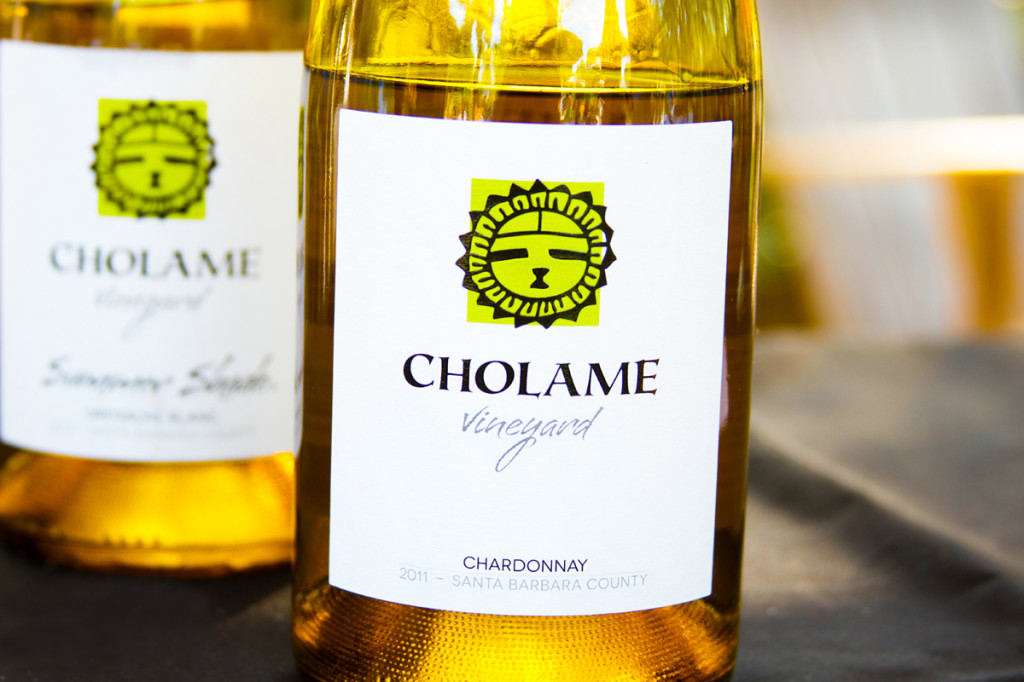 2011 Cholame Vineyard Santa Barbara County Chardonnay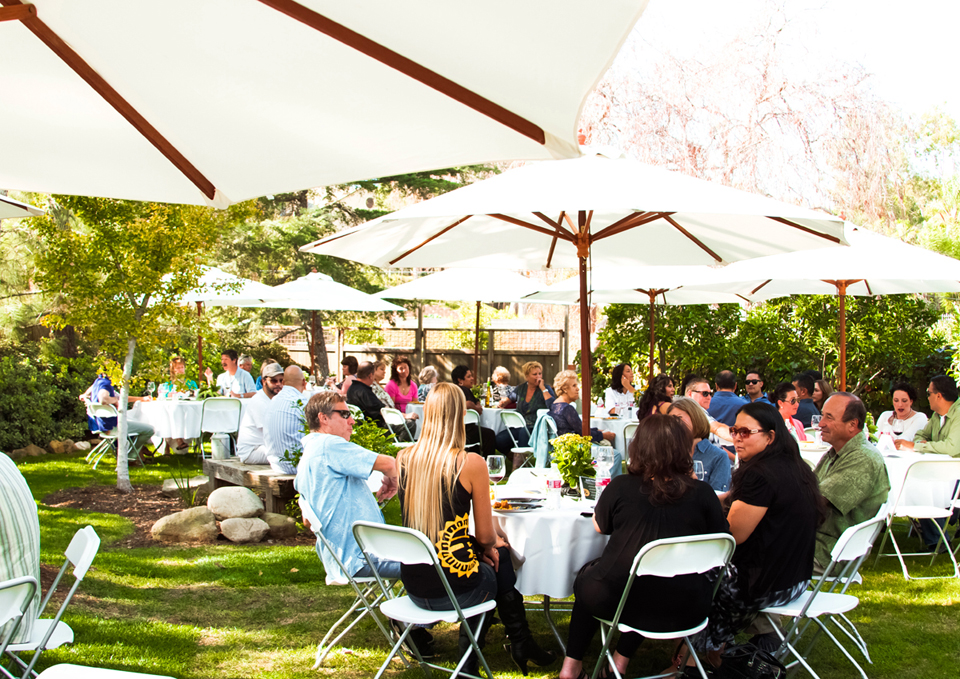 Cholame Vineyard 2013 Harvest Party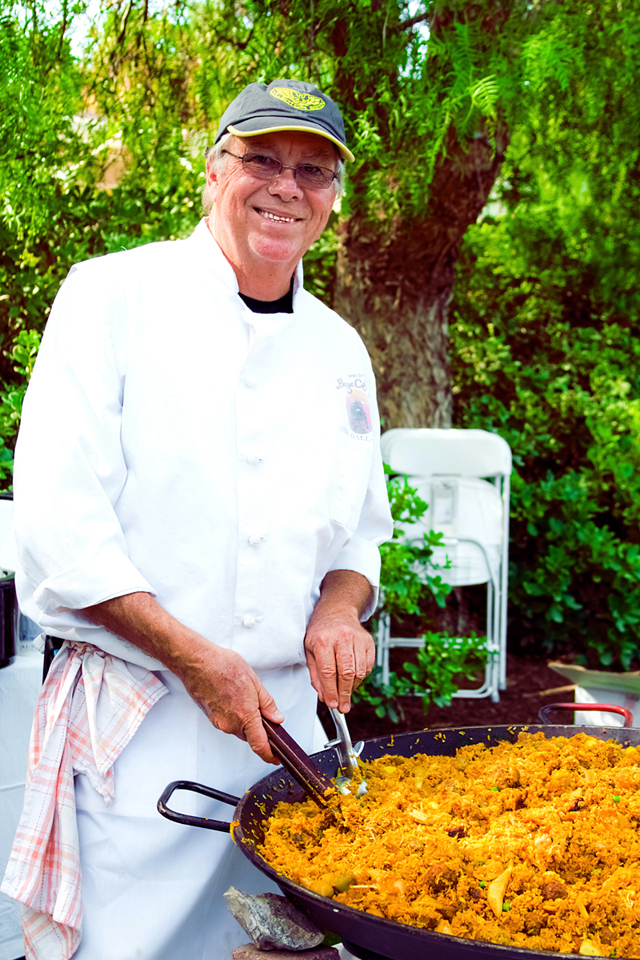 Chef Dallas and his famous Paella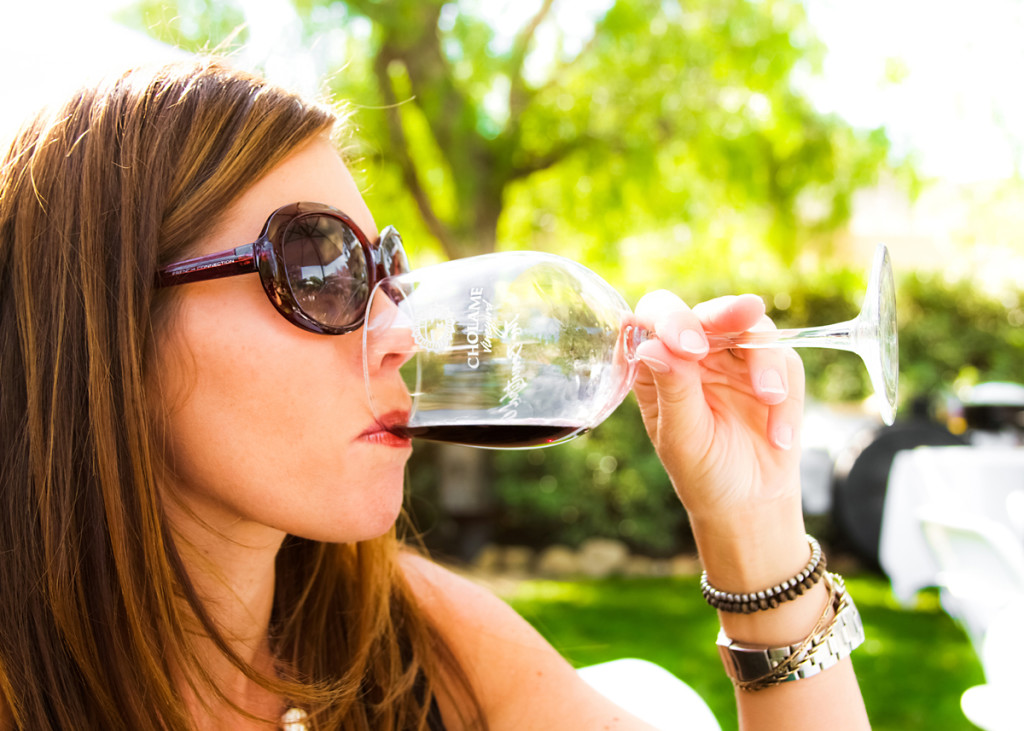 Tonya enjoying the wine and the beautiful day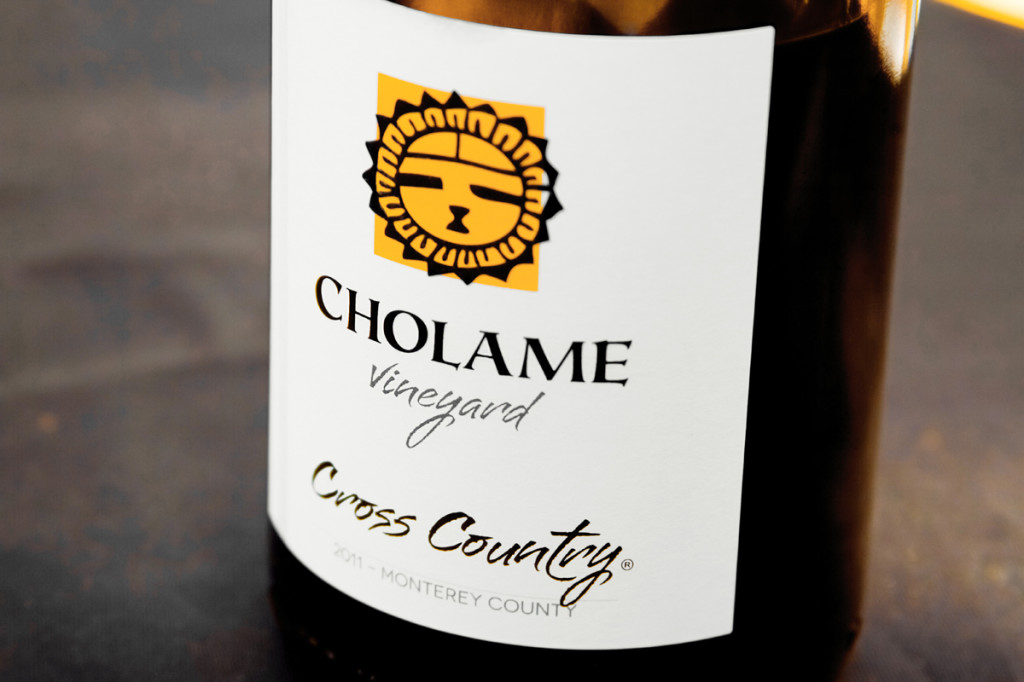 2011 Cholame Vineyard Monterey County "Cross Country" Rhone Style Blend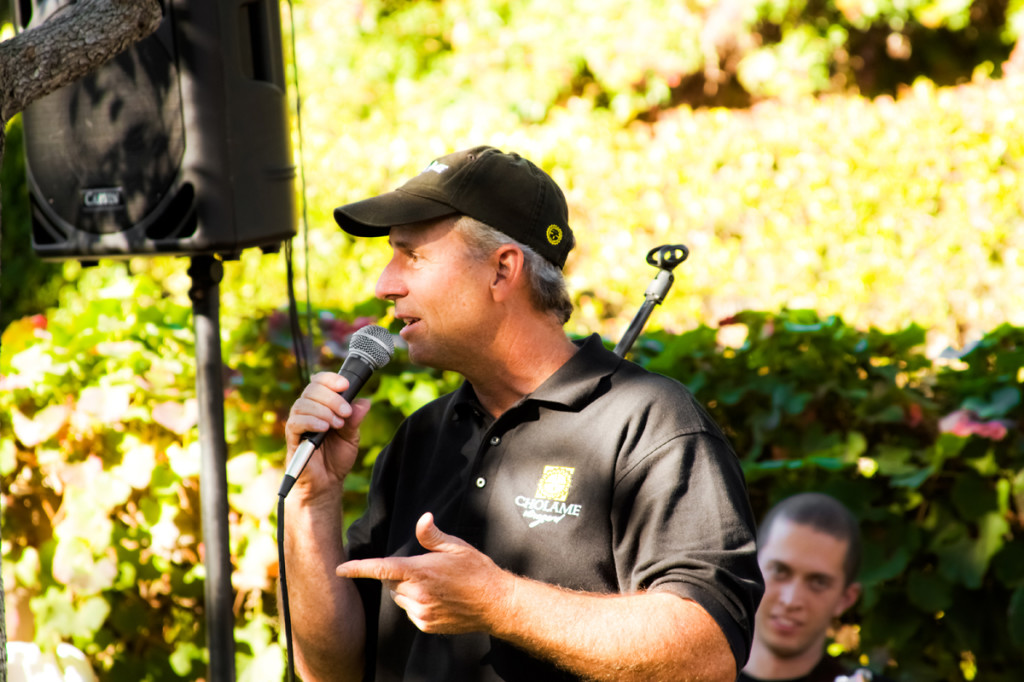 David BuBois, Vintner
Phone: (805) 610-1122
E-mail: info@cholamevineyard.com
Location: Vineyard Canyon Road, San Miguel, Ca 93451
You can check out Cholame Vineyard pouring this weekend (Nov 7-10) at The 3rd Annual Garagiste Festival in Paso Robles.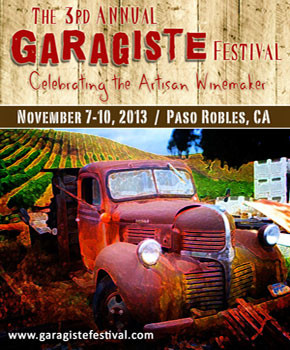 Also, look for Chef Dallas' cookbook Never Cook Bacon Naked that includes his "killer" Basque recipes and some informative cooking tips. A cookbook that is truly written from the heart.