Like we've said before, the small town of Yountville in Napa Valley has a lot to offer to its visitors. Five-star restaurants, luxury accommodations, wineries and lots of shopping. One other added bonus about Yountville, is that you are simply able to walk from one thing to another.
Recently, after enjoying a wonderful lunch at Hurley's Restaurant, we decided to venture over to Cornerstone Cellars for a little wine tasting. From the outside, you could almost mistake this place for a small boutique store. Cornerstone Cellars on the inside though, has the comforts of being in someone's own home. The perimeter is surrounded by many windows which allows tons of light in. There's a tasting bar, high tops with stools, a larger more intimate room to accommodate a large group and also cozy couches (which we opted for) to enjoy your tasting.
We felt so relaxed here! The guy pouring our wine was very informative and friendly. We enjoyed the fact that we weren't hovered over and we were left to sip our wine and discuss it on our own. As we sat there chit chatting with our friends, it was unanimous, we all loved the Cornerstone Cellars Cabernet Sauvignon the most…just like we have in the past!
Cornerstone also pours their second label, Stepping Stone. These wines are meant to be enjoyed now…as opposed to the more cellar designed Cornerstone wines.
We should also mention that from what we've heard, Cornerstone offers many great deals on Groupon and Yelp for discounted wine tastings. Many deals include your tasting fee and a picnic lunch from the famous Bouchon Bakery that you can enjoy while at Cornerstone. One other cool thing about this place…totally pet friendly, which to many people means a lot. The tasting room also offers a few small gift items to buy like olive oils and vinegars, cookbooks, artwork and small jewelry pieces.
Overall, Cornerstone Cellars is a great place to wine taste in Yountville. The atmosphere couldn't be more pleasant, the staff is great and the location is ideal. You could easily spend a few hours here and not even realize it.
Cheers!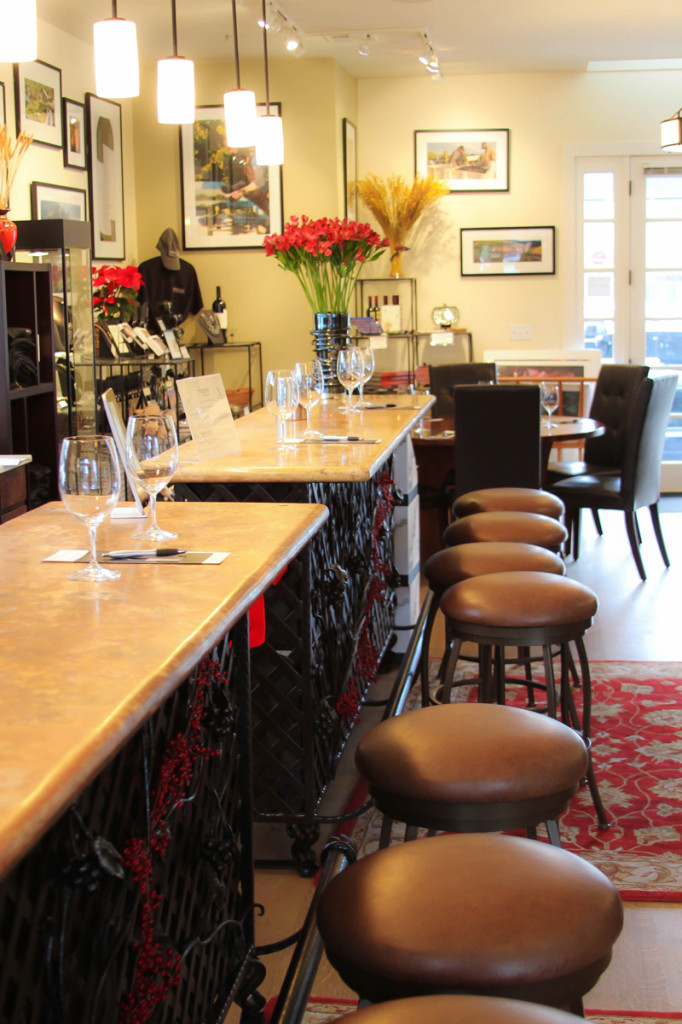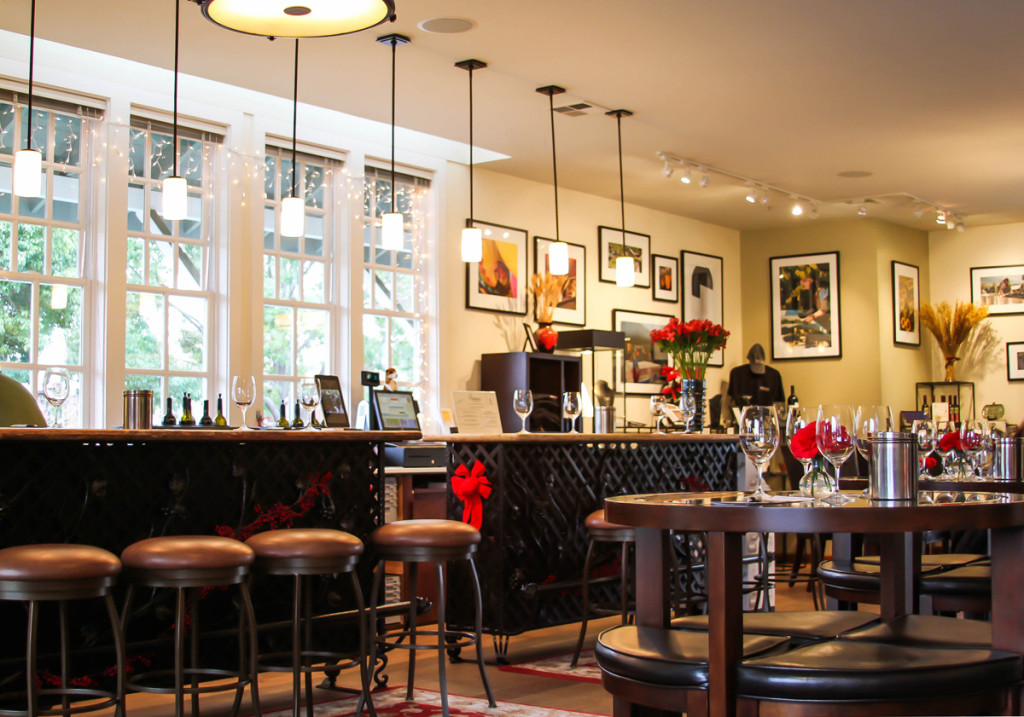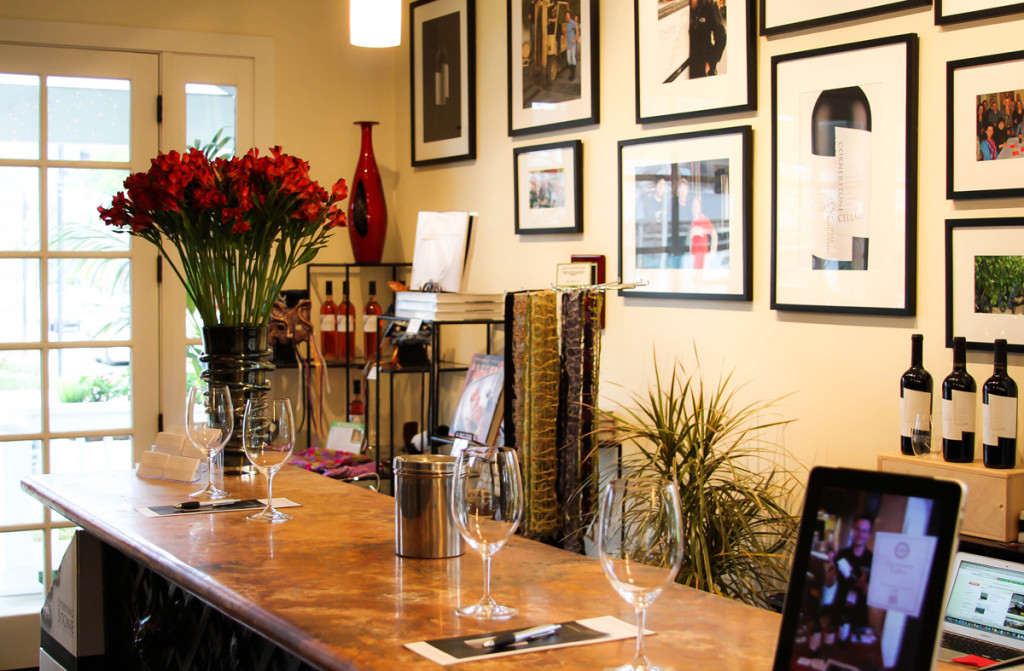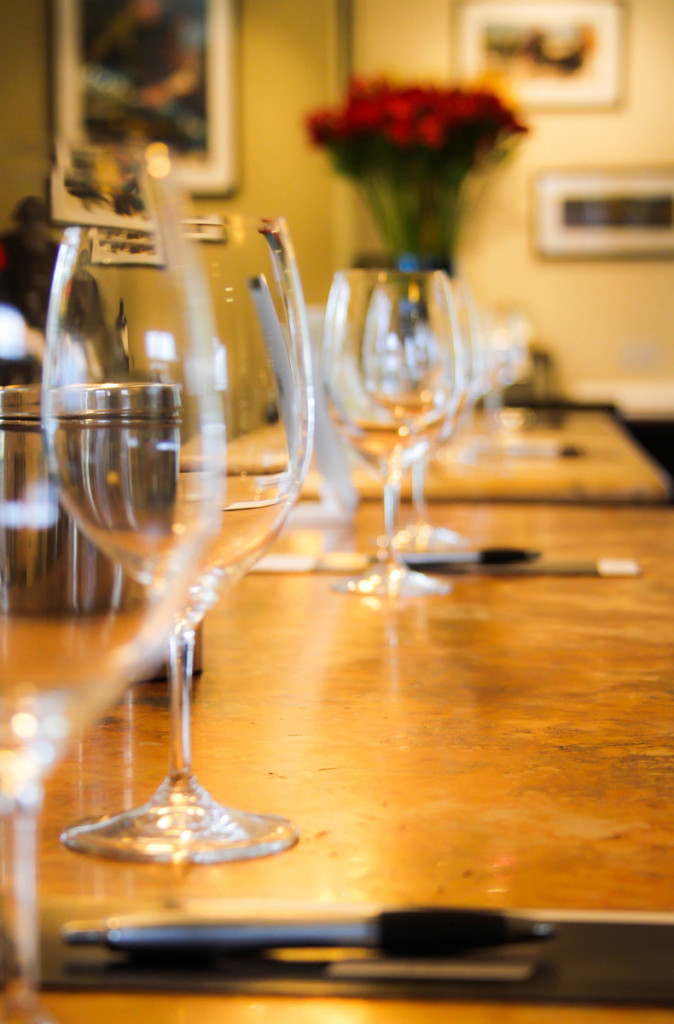 6505 Washington Street  Yountville, Ca 94599  (707) 945-0388
Hours: Open daily 11:00am – 7:00pm
Tasting Fee: $15 per person