We recently discovered something new at our local Trader Joe's that is simply quite genius…Cruciferous Crunch! It's a shredded blend of Brussels sprouts, kale, broccoli and red and green cabbage, a few of our favorite veggies. This mix can easily be used as a nice salad, but for us we prefer to roast it in the oven and serve as a side dish and it's as easy as 1-2-3! The best part about Cruciferous Crunch is that it's chopped up and ready to go, making the prep and cooking time minimal. Start-to-finish it takes no longer than 20 minutes. And to top it off, an excellent value at only $1.99 a bag!
We've had several requests from friends how to prepare this dish, so we decided we needed to share this with everyone. IT IS THAT GOOD!!!
Cheers!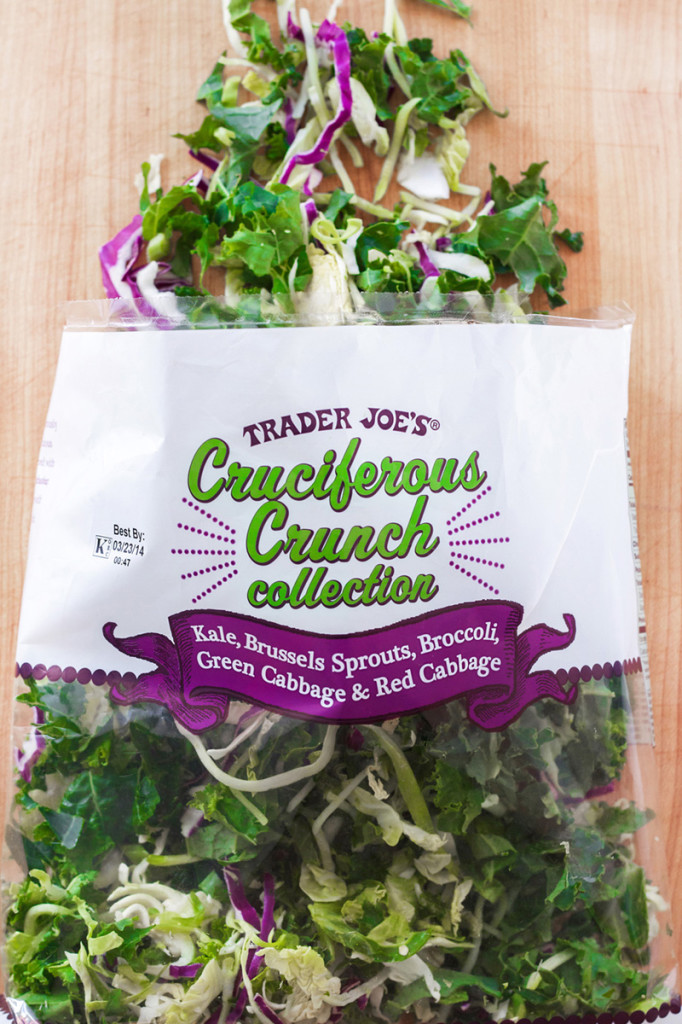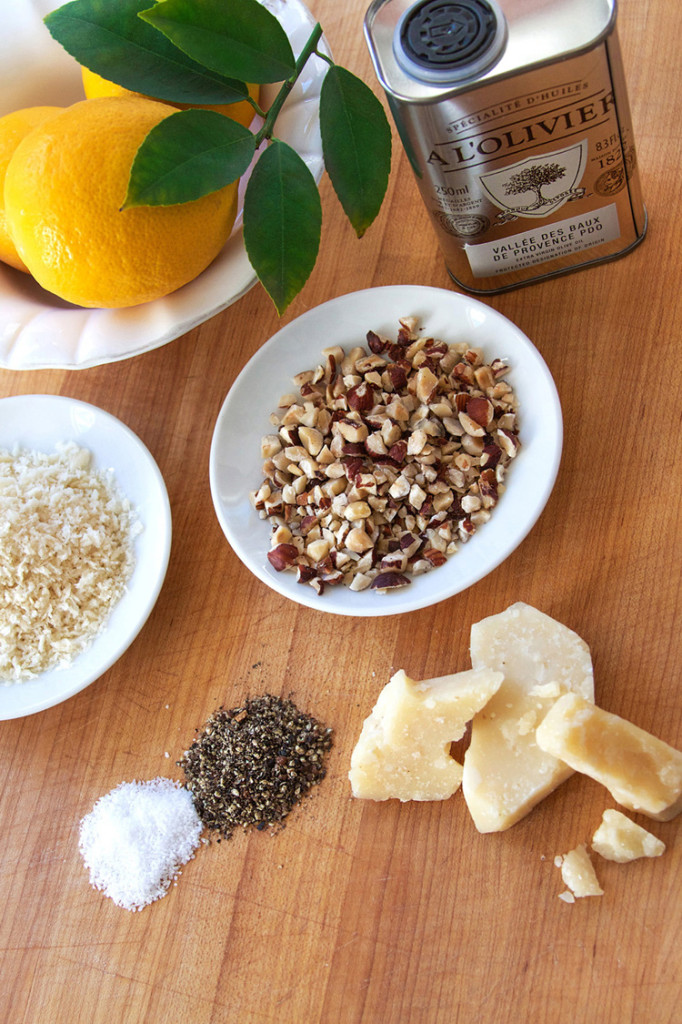 1 bag of Cruciferous Crunch (10 oz)
3 tablespoons extra virgin olive oil
1/2 teaspoon Kosher salt
fresh ground pepper
1/4 cup chopped hazelnuts
1/4 panko breadcrumbs
squeeze of fresh Meyer lemon juice
freshly grated Parmesan cheese
Preheat oven 400°
Simply dump out the mix on a cookie sheet, toss with extra virgin olive oil, hazelnuts, salt and pepper. Roast for 7 minutes. Toss the panko and roast another 7-9 minutes. When done, squeeze lemon juice on top and toss. Sprinkle with freshly grated Parmesan cheese.
Serves 4
You may also like:
Kale, Spinach and Quinoa Salad with Lemon Vinaigrette