Paso Robles, Ca.
After wine tasting in Paso Robles this weekend, we were blown away by how much the wine quality in this region has massively escalated over the past decade.
We've been fans of L'Aventure wines for years, but this was going to be our first visit to the winery. We eagerly and excitedly waited the night before our visit, similar to how children who can't sleep because they're going to Disneyland the next day…as most wine lovers will attest, a day out in wine country is Disneyland to us!
We had a beautiful drive in the next morning. The actual road that takes you to the winery itself is an unpaved road, but once you make it to L'Adventure you are greeted with a really cool painted wine mural on the face of the winery. We immediately loved how it added this art museum feel to the natural surroundings.
The L'Aventure tasting room is small, simple, clean and nice. It could definitely get a little tight in here, so we recommend taking advantage of their outside sitting area and enjoy the vineyard valley views. For us, we find that taking our tastings outdoors always seems to add another level to the taste and smell of the wine.
Here was the impressive line up:
2012 Estate Cuvée Blanc $45
40% Rousanne, 35% Grenache Blanc and 25% Viognier
92 points, The Wine Advocate
2011 Optimus $45
50% Syrah, 33% Cabernet Suavignon and 17% Petit Verdot
94 points, The Wine Advocate
2010 Le Grand Verdot $75
70% Petit Verdot, 15% Cabernet Sauvignon and 15% Syrah
2011 Côte à Côte $85
40% Syrah, 38% Mourvèdre and 22% Grenache
96 points, The Wine Advocate
2011 Estate Cuvée $85
40% Syrah, 28% Cabernet Sauvignon and 24% Petit Verdot
98 points, The Wine Advocate
We loved ALL these wines! The color, the smell and of course…the flavors! Native Parisian owner and winemaker, Stephan Asseo, did one incredible job! These wines are attractive, expressive and very compelling. They are brooding with gorgeous fruit that's rich, yet never too heavy. The Cuvée Blanc tasted just like the blend it is, we were impressed right from the start. The Optimus is like their baby Estate Cuvée, this would be your value choice. The Côte à Côte was the peppery, meaty one. Our favorite was the Le Grand Verdot. Just like the top of their tasting menu says, "Where Bordeaux meets Rhône," that's exactly what this stunning wine was for us. Wow!
Mind you, these wines are not cheap. So if you are not looking to necessarily buy, at the very least, visit L'Aventure, pay the $15 tasting fee and drink some highly rated wines in beautiful surroundings. But if you do buy, you will be very lucky bringing home any of these special gems.
If your adventures bring you to Paso Robles, we highly recommend checking L'Aventure out. Taste this wine line up while you can!
Cheers!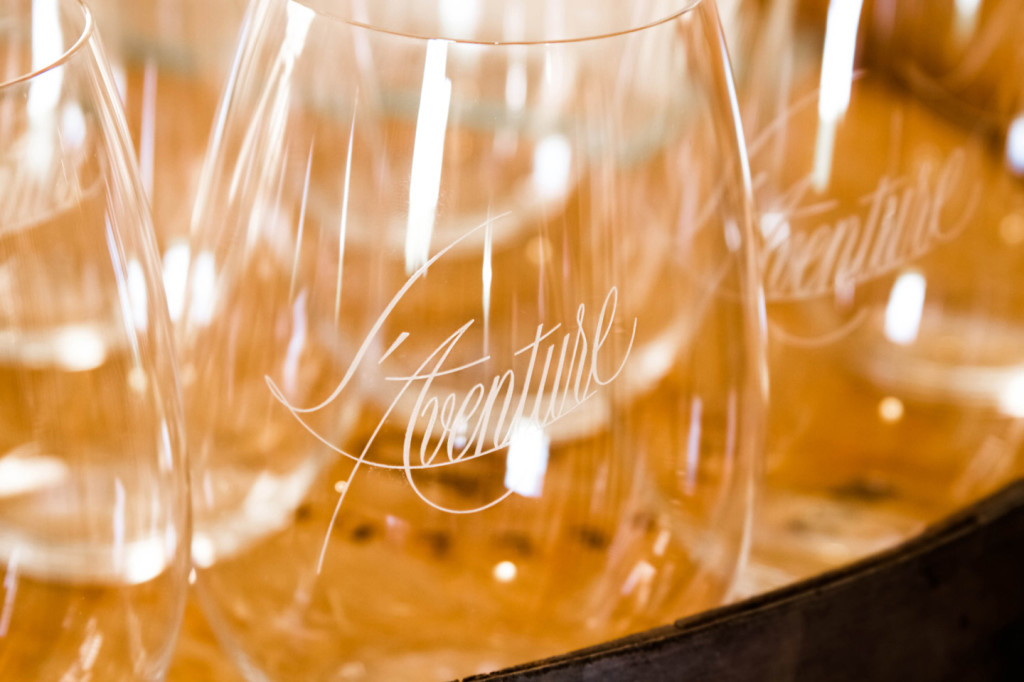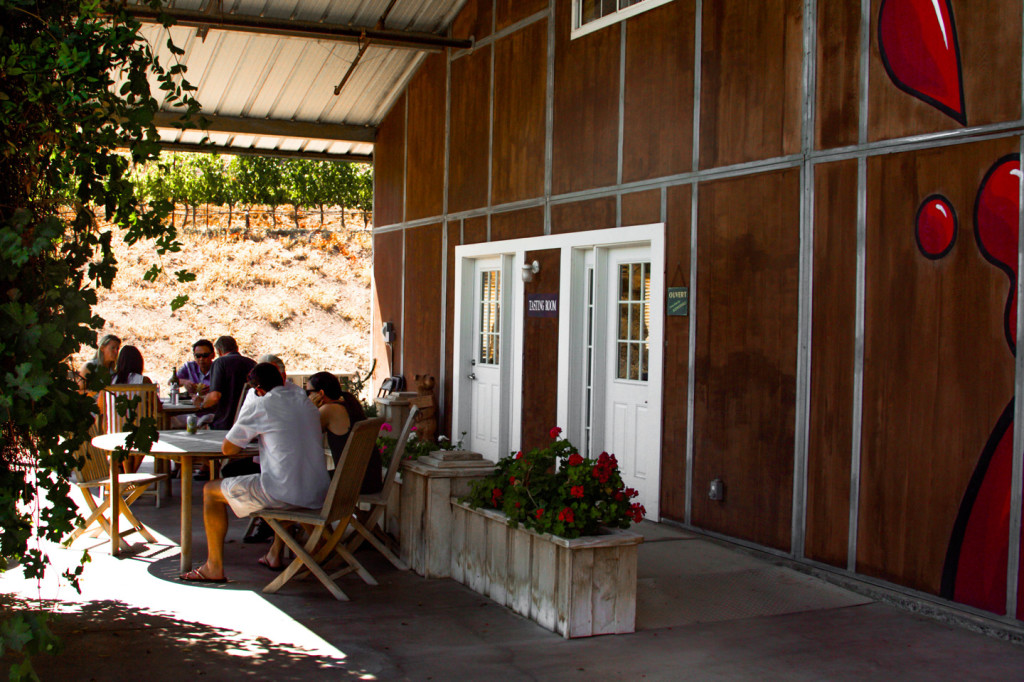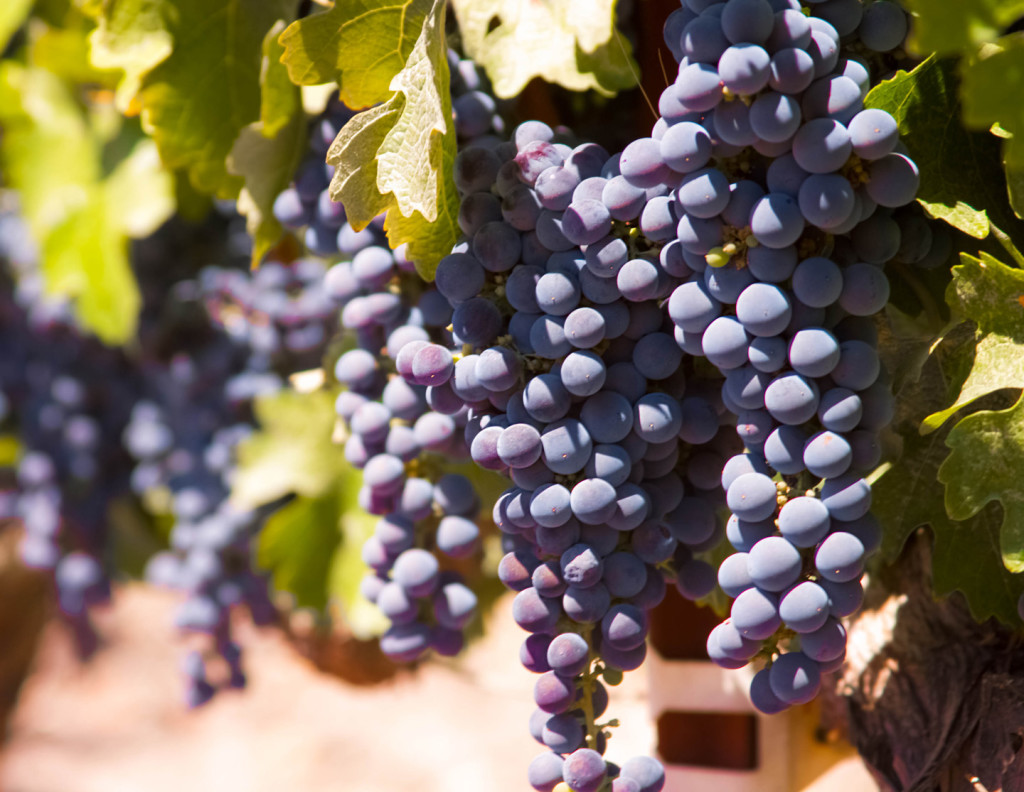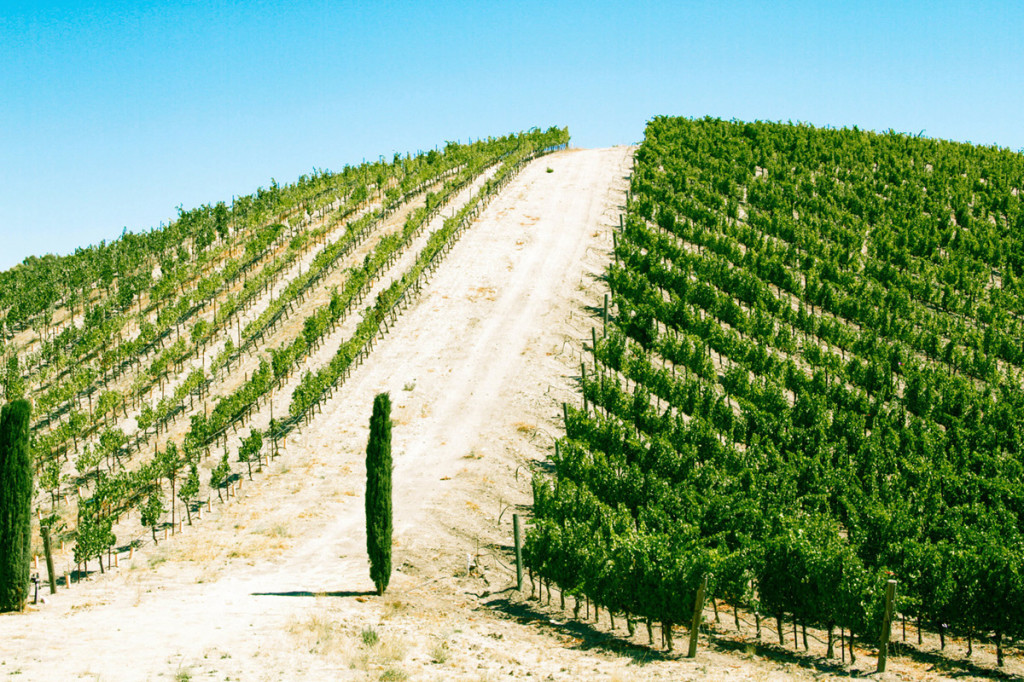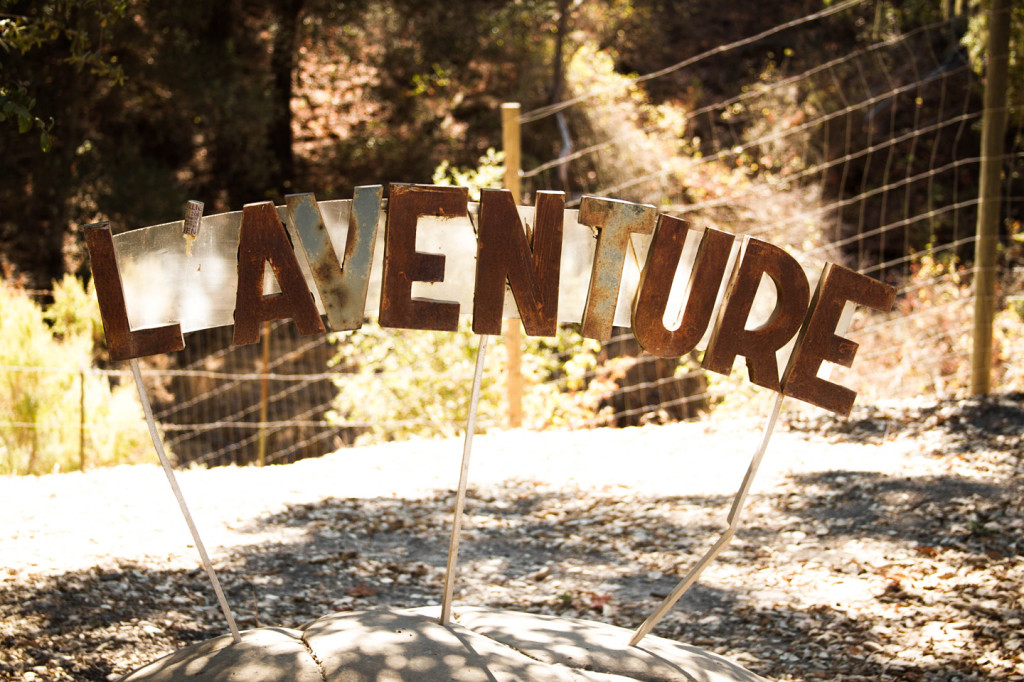 2815 Live Oak Road, Paso Robles, Ca 93446  (805) 227-1588
Hours: Open to the public Thursday through Sunday 11:00am – 4:00pm. Monday through Wednesday by appointment.
Tasting fee: $15