If your travels take you near the town of Aspen, Colorado, then we highly recommend you check out the glorious peaks of Maroon Bells…especially during the months of September and October to witness the stunning fall foliage. It's the most photographed mountains in North America and is truly one spectacular sight to see! Spend a memorable afternoon here and walk or hike the easy trails. Every couple minutes you will find yourself immersed and mesmerized by a completely different breathtaking view. Sometimes you can't believe it's real and it feels like you're staring at one big beautiful painting.
Maroon Bells is super easy to get to from Aspen, only 10 miles away. Depending on the time of year or the road conditions, you can simply drive directly up to the entrance for $10, or you may have to take the $6 shuttle up from Four Mountain Sports at the base in Aspen Highlands Village.
Do this and check it off your bucket list!
Cheers!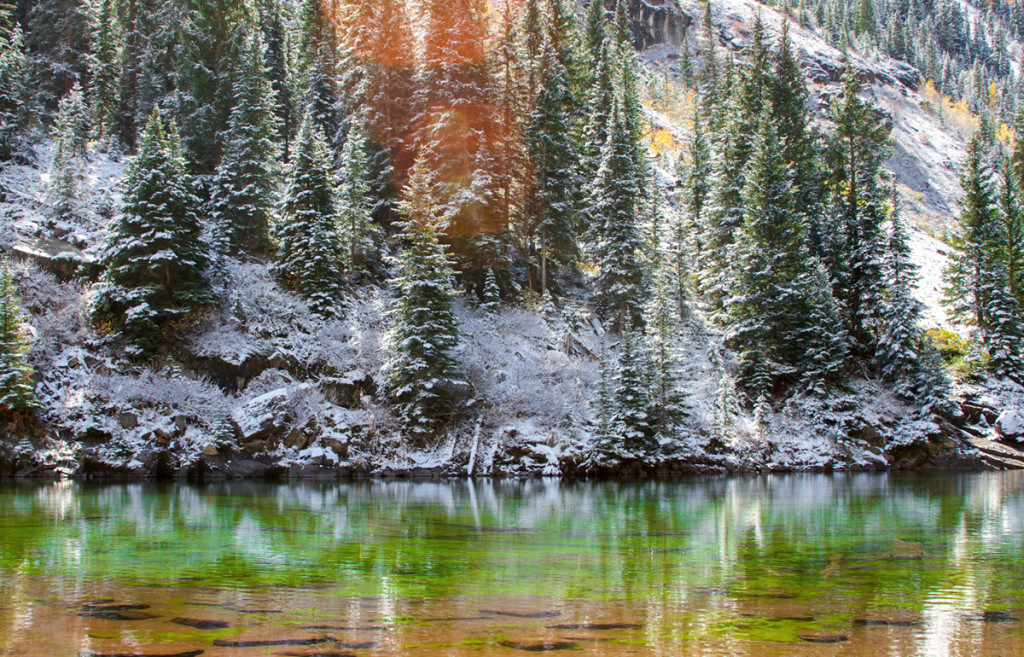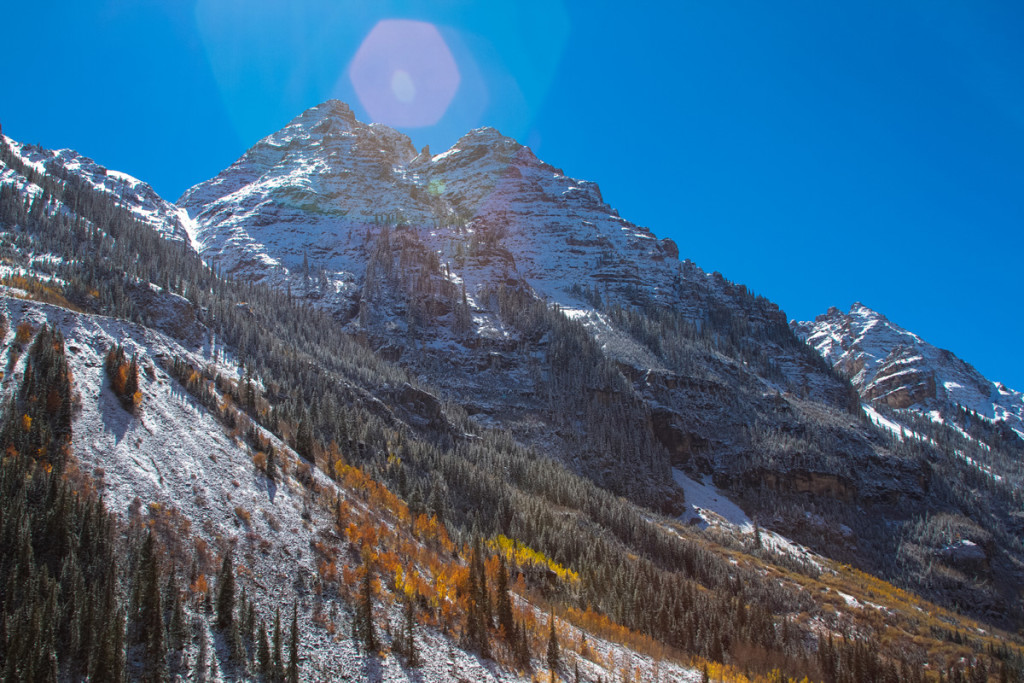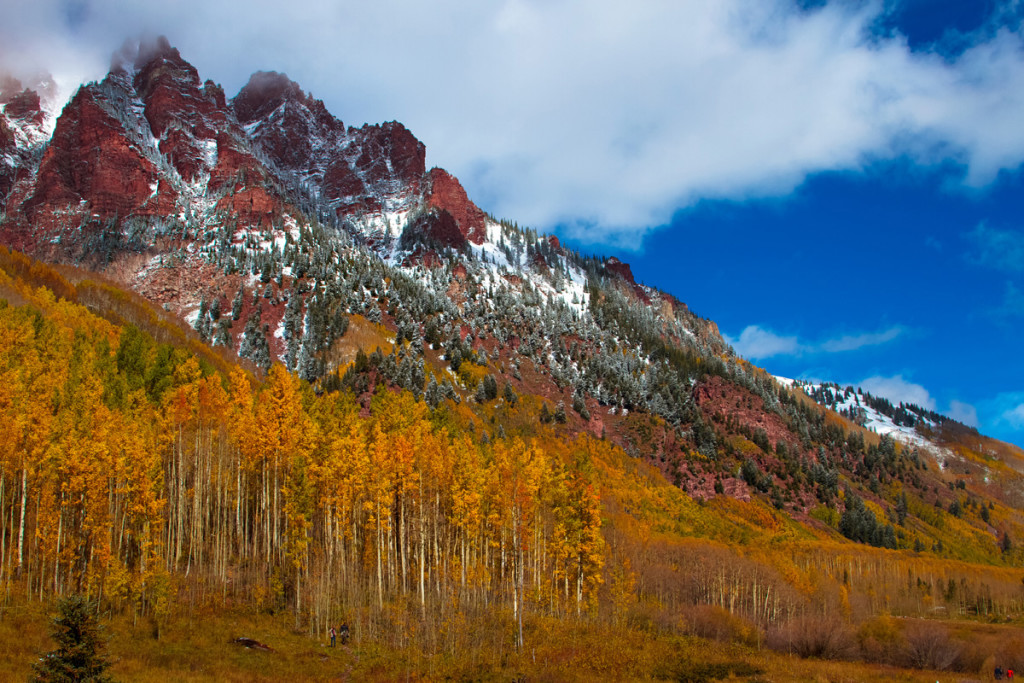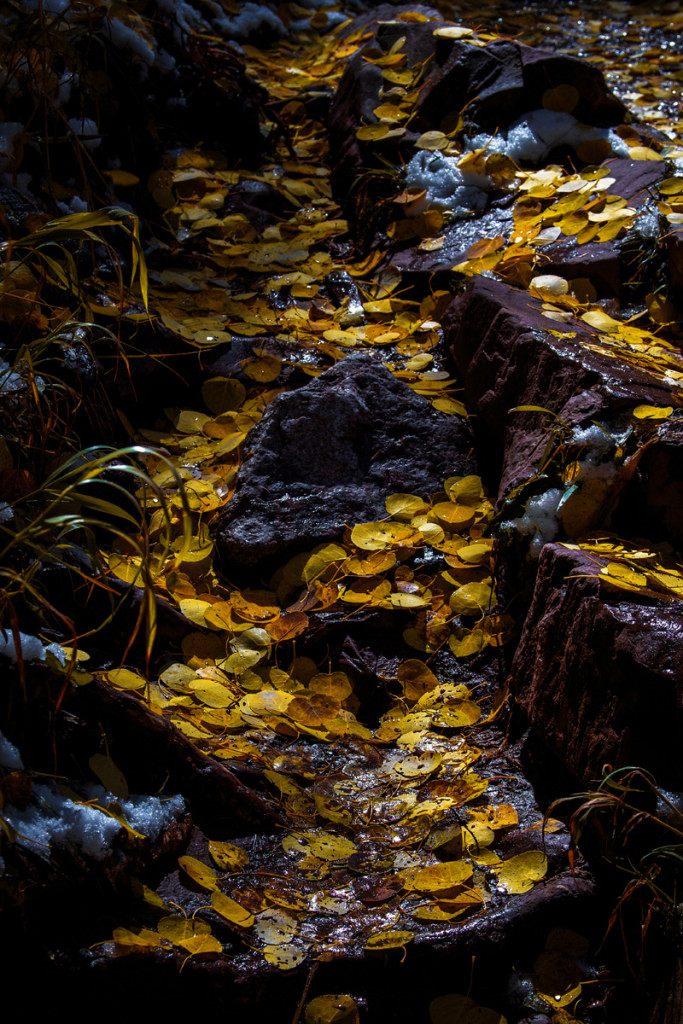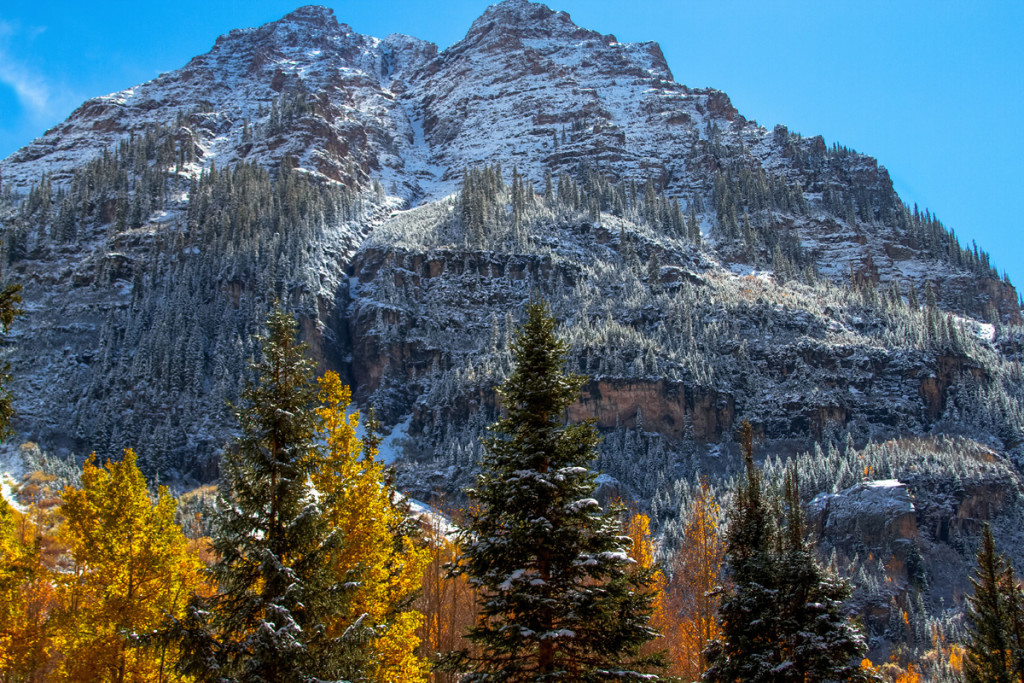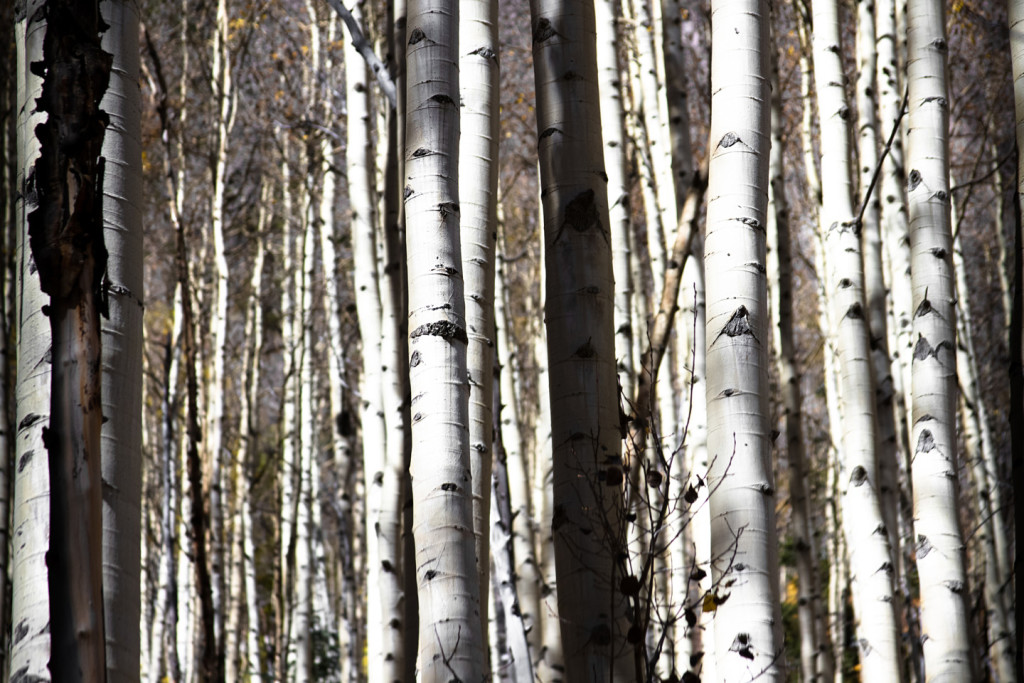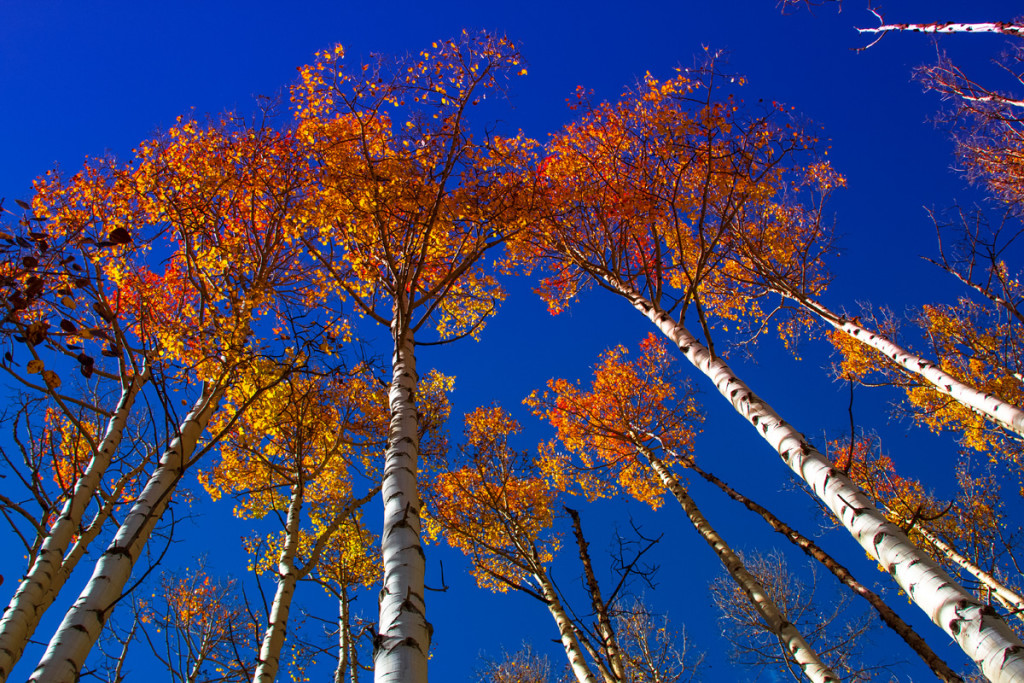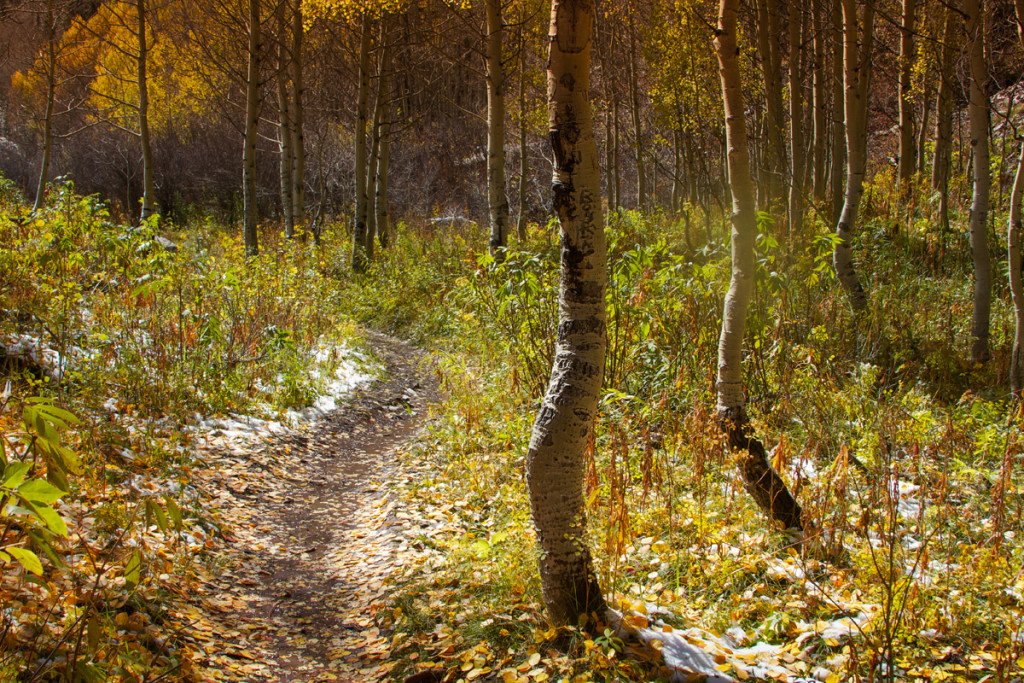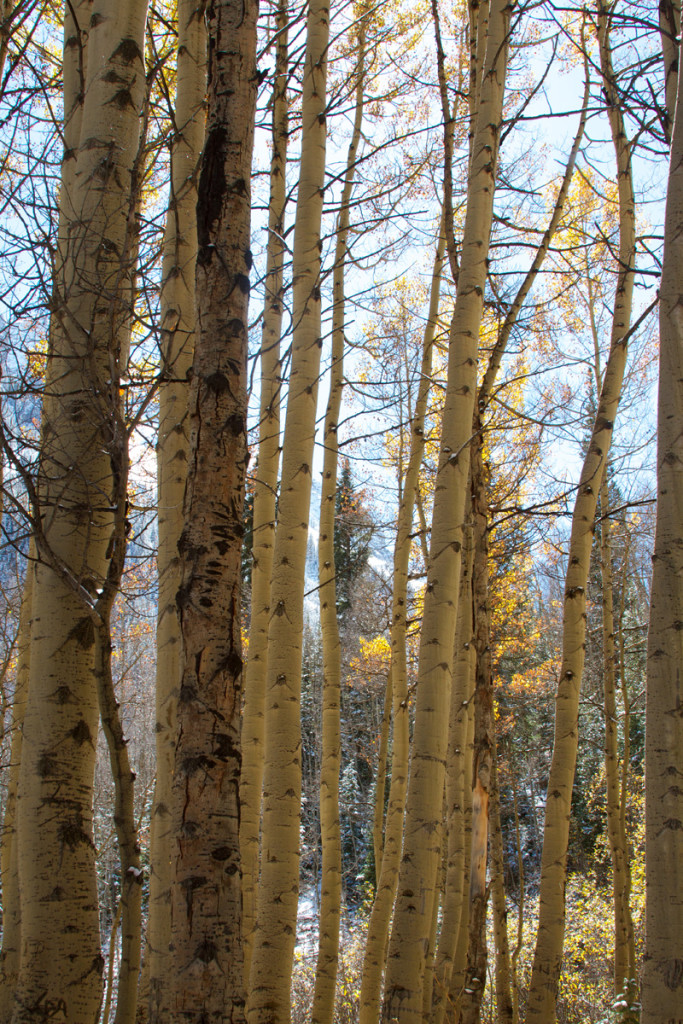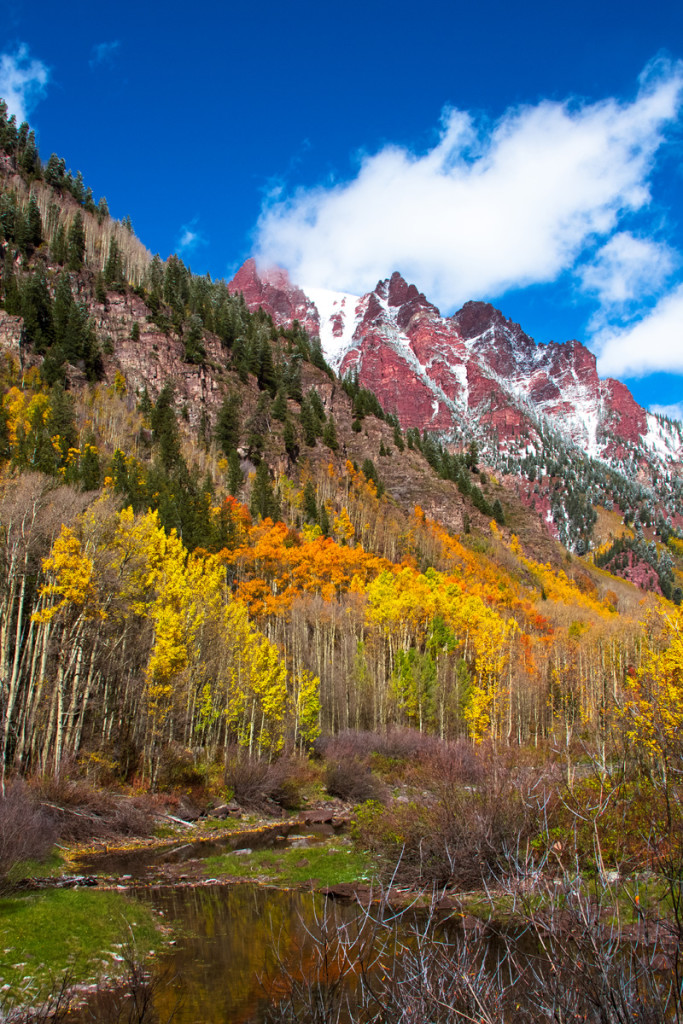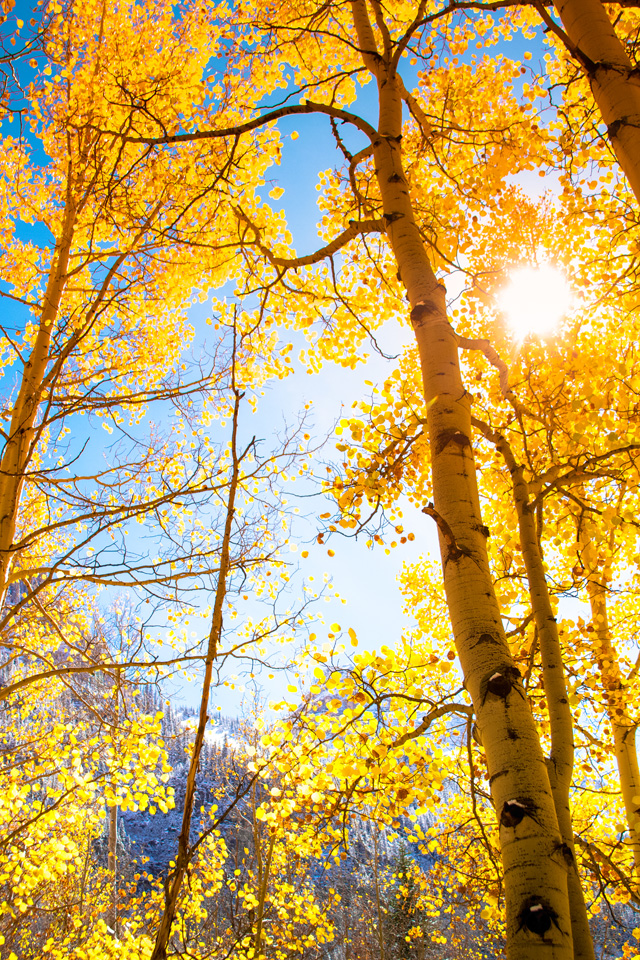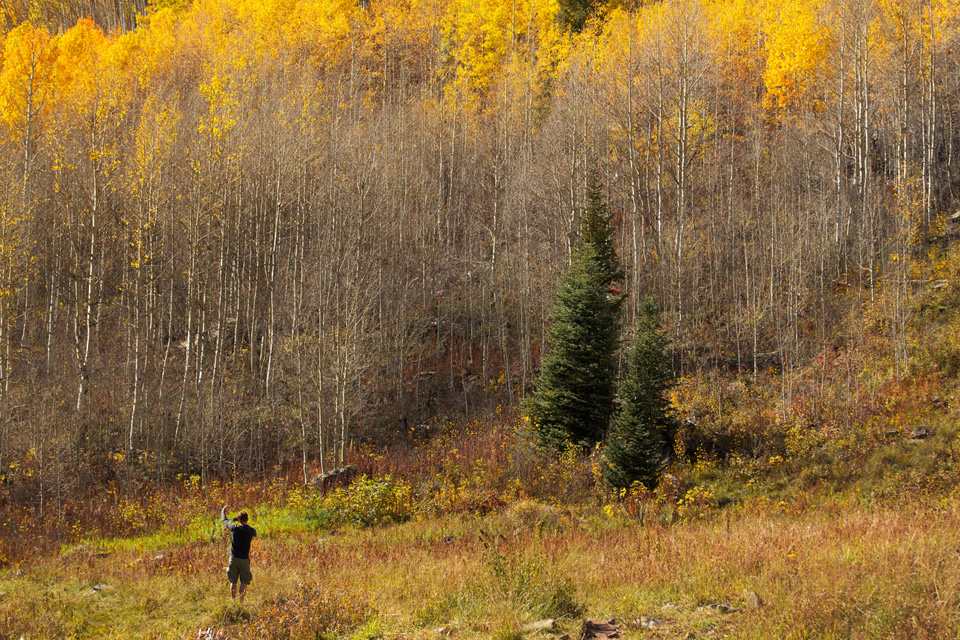 For more detailed Maroon Bells info.