St. Helena, Ca.
Our good friends, Marc and Sarah, were asking us for recommendations for their first time trip Napa Valley. Marc has always had a palate for beer. Over the years though, we have been pushing good wine on him and he has fully caught the wine bug and is hooked. Even to the point of taking his vacations in wine country now. Horrray, we did it!
So we gave Marc and Sarah our "must-try" list for Napa Valley. We flooded them with wineries we love, our favorite places to eat and other hidden spots we've discovered on our travels. We were so excited that they we're about to step into our wine world! They followed our recommendations and discovered one for themselves…Neyers Vineyards. This was a place we had not been to before, but after hearing Marc and Sarah's rave review, we couldn't wait to try it on our next trip.
Several months later we were off to another Napa trip and Neyers Vineyards was on our list. From the Silverado Trail in Saint Helena, it's about a 15 minute drive east on Sage Canyon Road (Highway 128). This scenic drive takes you on some winding back roads around Lake Hennessy. The elevation starts to increase and it becomes somewhat of a mountain setting, slighter different than the rolling vineyards and wineries down in the valley.
Neyers winery feels like your tasting at someone's nice hillside house, rather than a traditional wine bar. An appointment is required for tasting at Neyers, so be sure to call ahead. When we arrived, our tasting was set-up for us on their outside patio on a nice wooden table, just off the main tasting room. What a gorgeous setting! As we sat there and enjoyed the wine, the surroundings were so amazing…gorgeous trees and peaceful nature all around. The place is very pleasant, clean and modern just like their delicious wines. We also were given a walking tour and checked out their winemaking facilities. Our whole experience at Neyers was great. It also felt very personable and relaxed, something we look for at wineries.
If you are looking to try a little different experience in Napa, then give Neyers Vineyards a try. We're glad we did!
Cheers!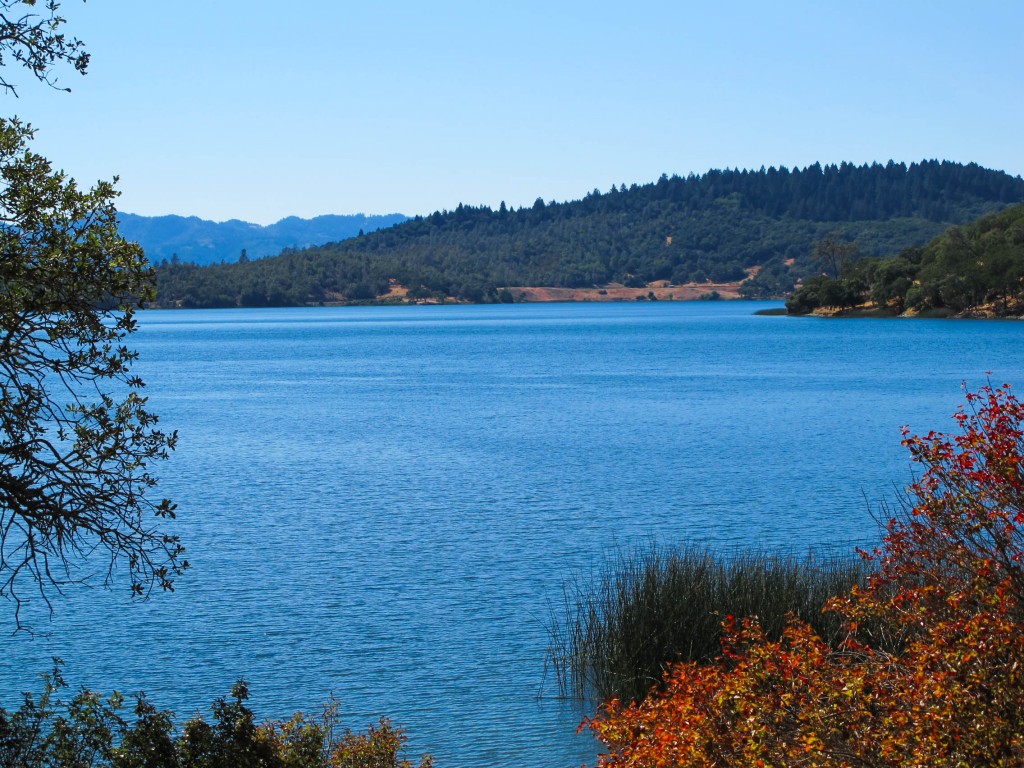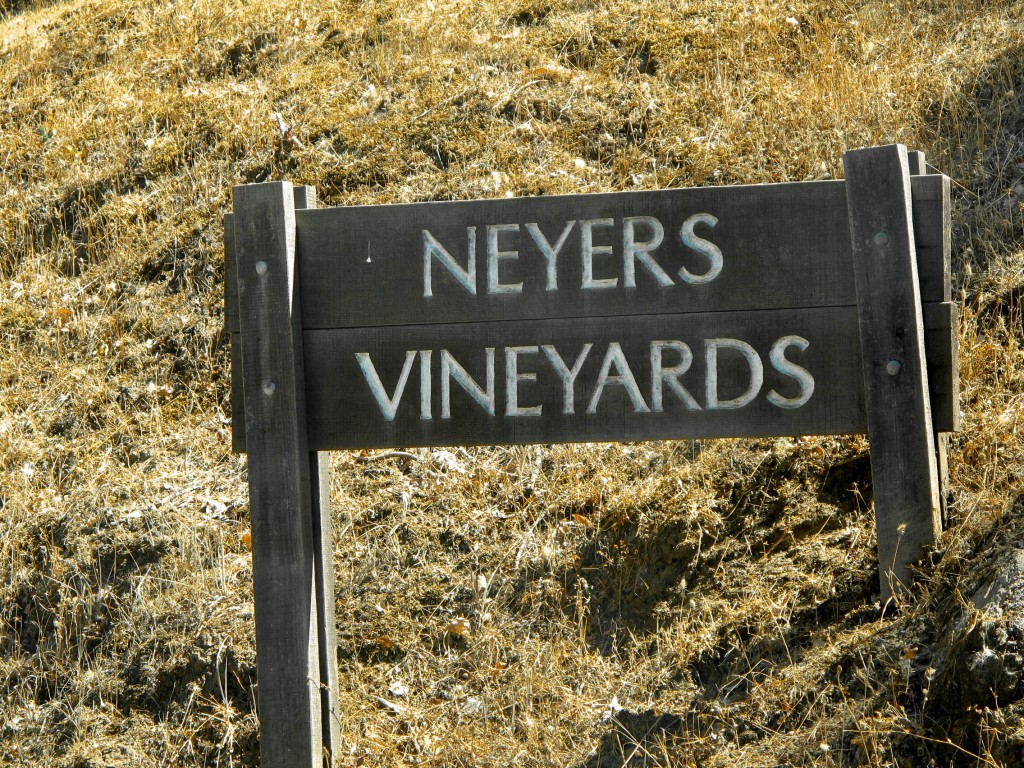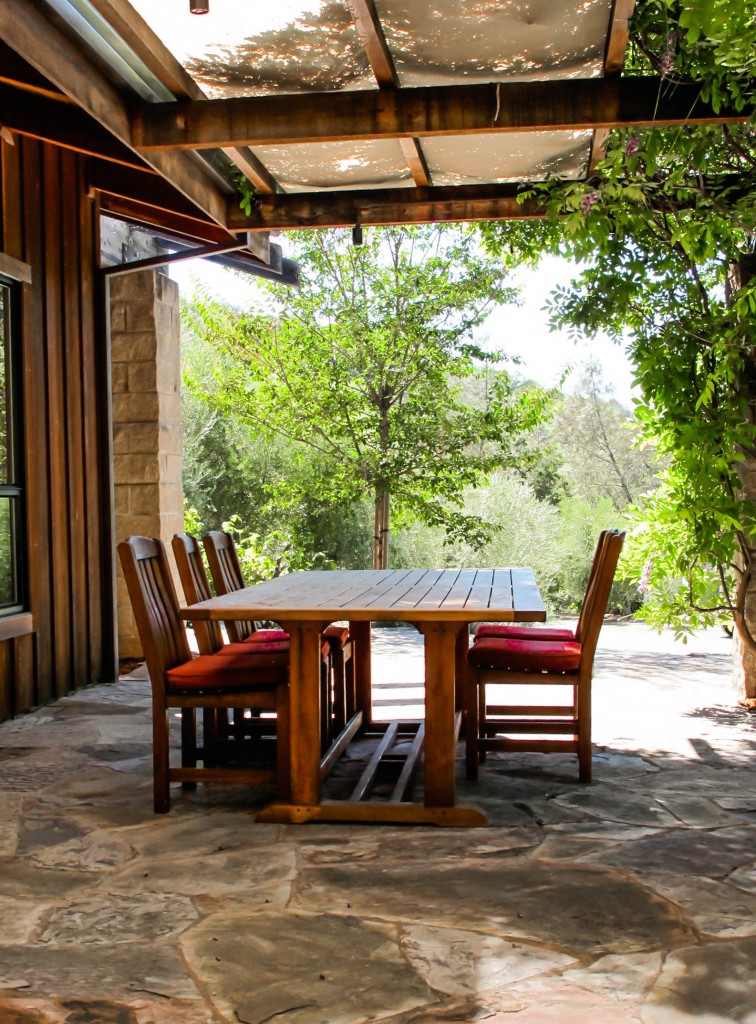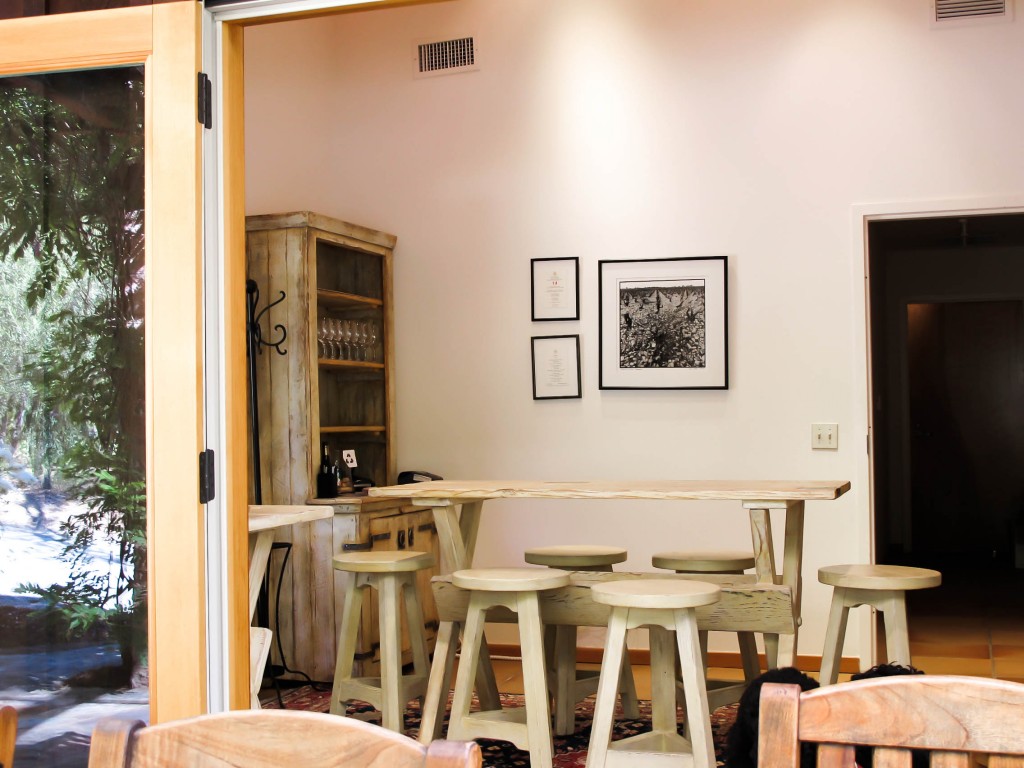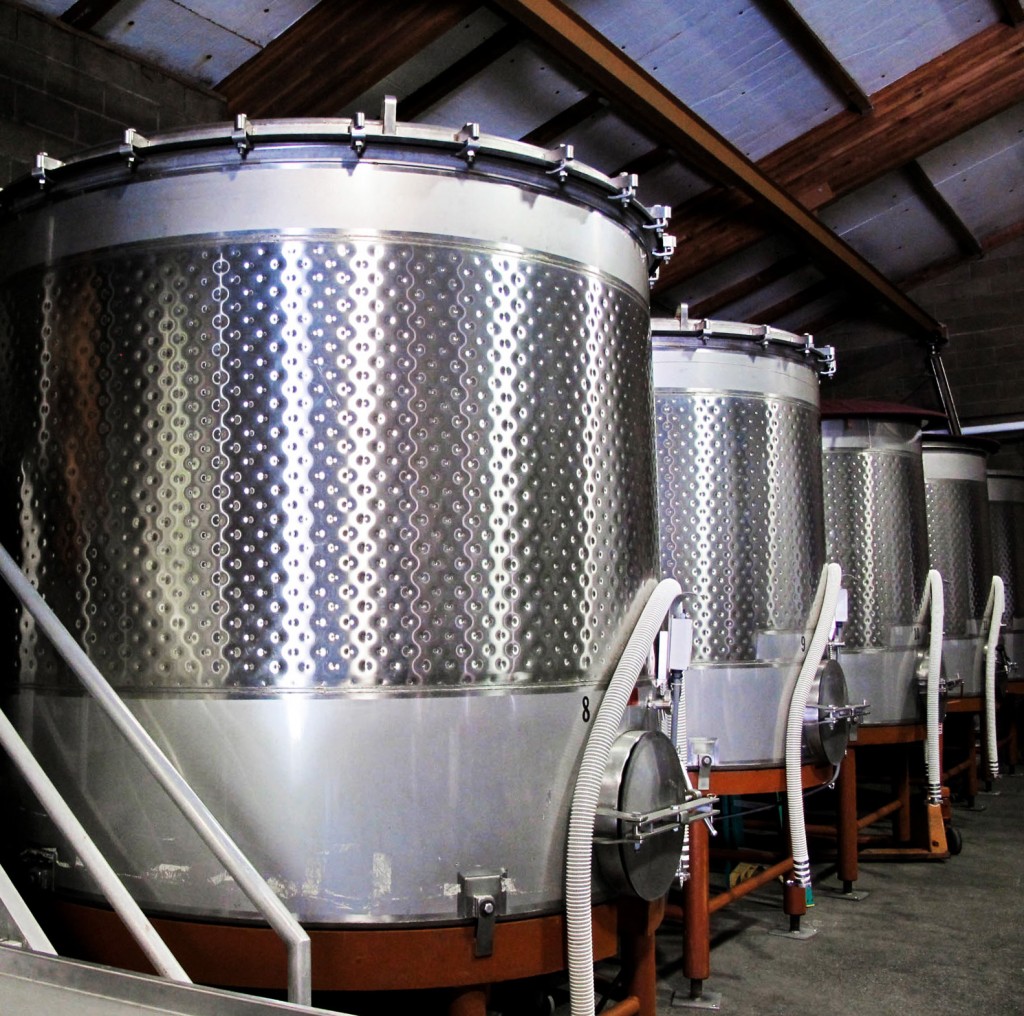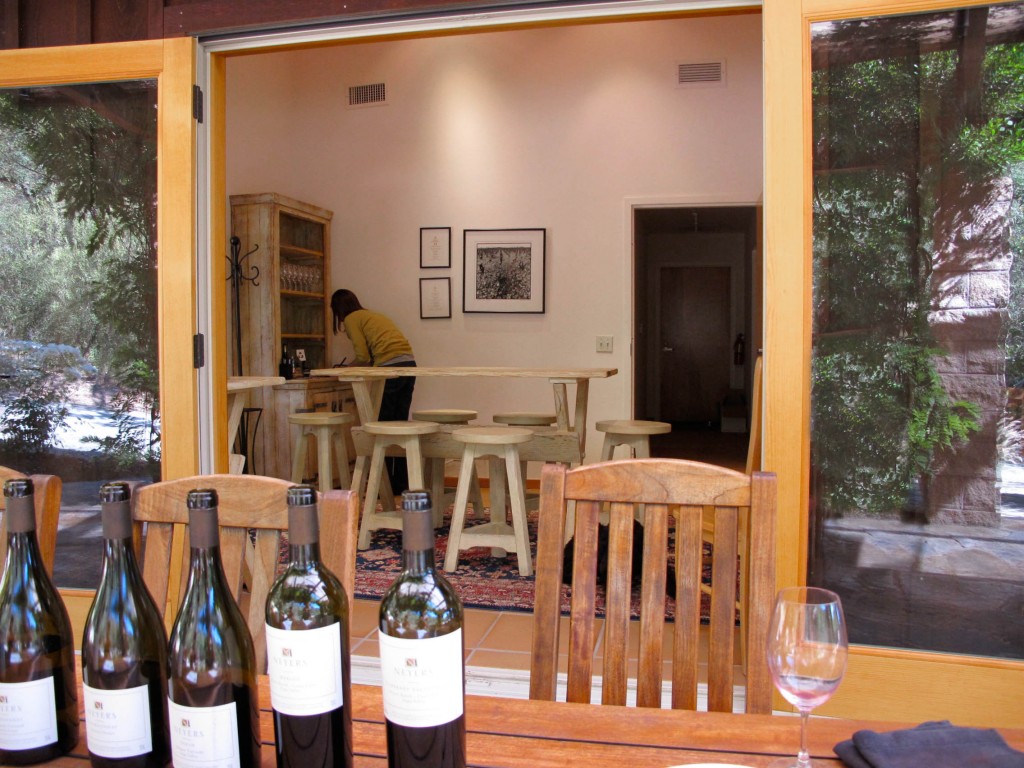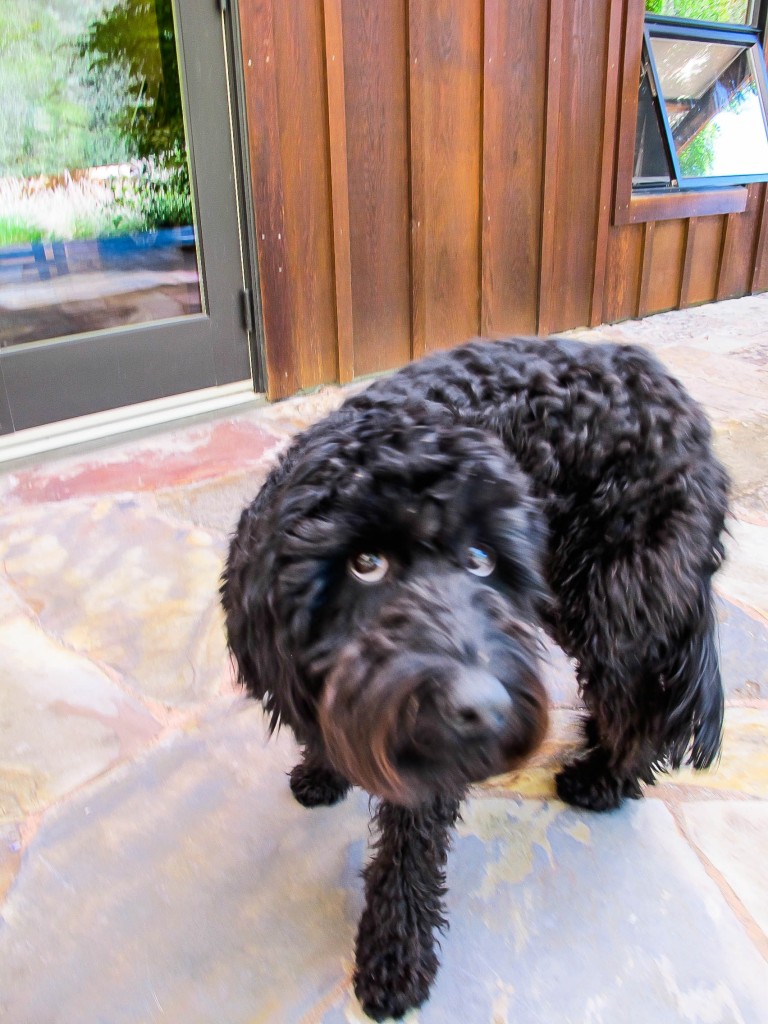 2153 Sage Canyon Road Saint Helena Ca 94574  (707) 963-8840
Hours: By appointment only, 7 days a week.
Tasting Fee: $10 per person, waived with purchase.