Oakville, Ca.
Robert Mondavi Winery is one of the bigger, more commercial wineries in Napa Valley and draws in many tourists from around the world. The first time we went here, we did not know too much about wine at all. In fact, Mondavi was the first Napa winery we ever visited. On this first trip to Mondavi we learned so much from our tasting. Back then, they sat us down and flights were poured for us to thoroughly enjoy the whole experience. Mondavi offers a 'tour' similar to this now. As we enjoyed our wine, we wandered out back and checked out the immaculate vineyards and spectacular views of the Mayacamus Mountains in the back drop. The property also has its iconic statue in front and the building's architecture is one of a kind. There is also a great wine shop with many great souvenirs available. It's just such a nice place to roam around.
On our next visit to Mondavi we purchased a bottle of the 1999 (Carneros) Pinot Noir PNX…It just so happens that this is the wine that we drank the night Dave proposed in Napa. The label on this bottle was so beautiful!  We just knew that it had to somehow be apart of the wedding invitations that were to come. Fast forward 12 months later. As we sent out those invites, that beautiful label appeared on the top of the invitations and set the tone for the "wine" inspired event that was to come.
Our most recent trip to Mondavi Winery was when the winery had changed ownership. It was a hot summer day and the winery was crowded with tourists. We started with a tasting in the general tasting room and we felt lost in the shuffle. We decided to do the reserve tasting in the To Kalon Room instead. The friendly and knowledgeable staff helped make this more of an intimate experience that was thoroughly enjoyable. And tasting the complex Robert Mondavi "Reserve" Cabernet Sauvignon is a real treat for cabernet lovers. The fruit from this wine mostly comes from the amazing To Kalon Vineyard which produces many 100 point wines.
We have decided that for us, the only way to really enjoy a wine tasting at Mondavi is to do the Reserve tasting or sign-up for one of the many tours available. Way less crowded, you'll get some good information from the staff and last but not least, the wines being poured are delicious!
The legacy that Robert Mondavi left on the wine world alone makes this a winery that should be on your list…at least once.
Cheers!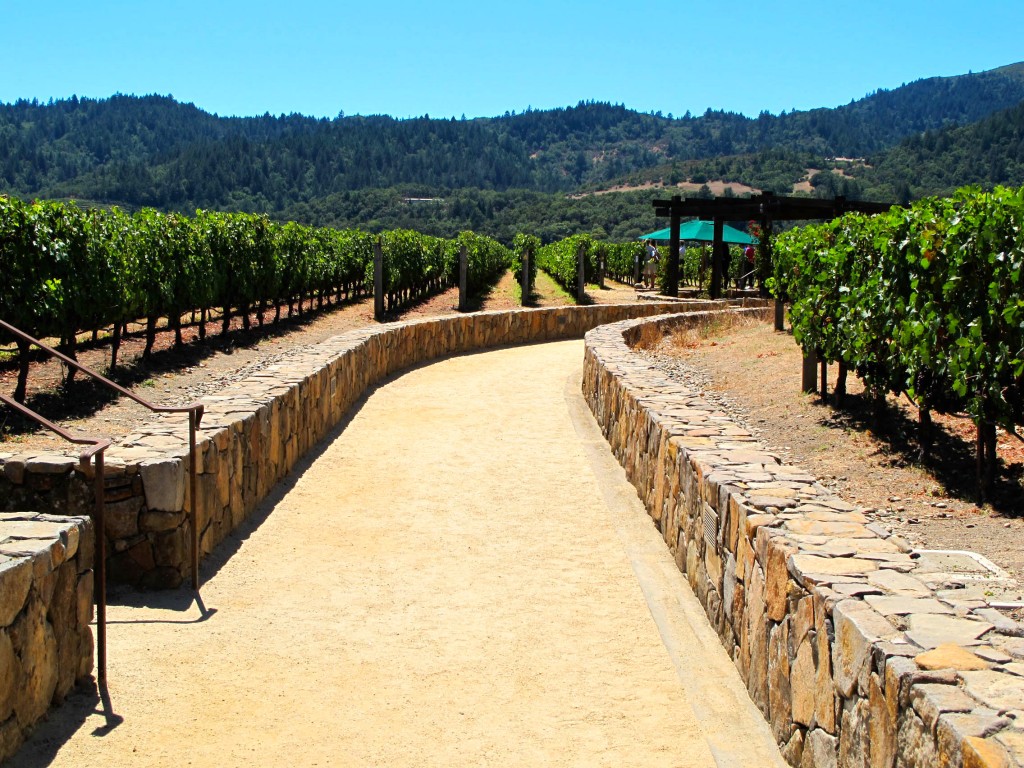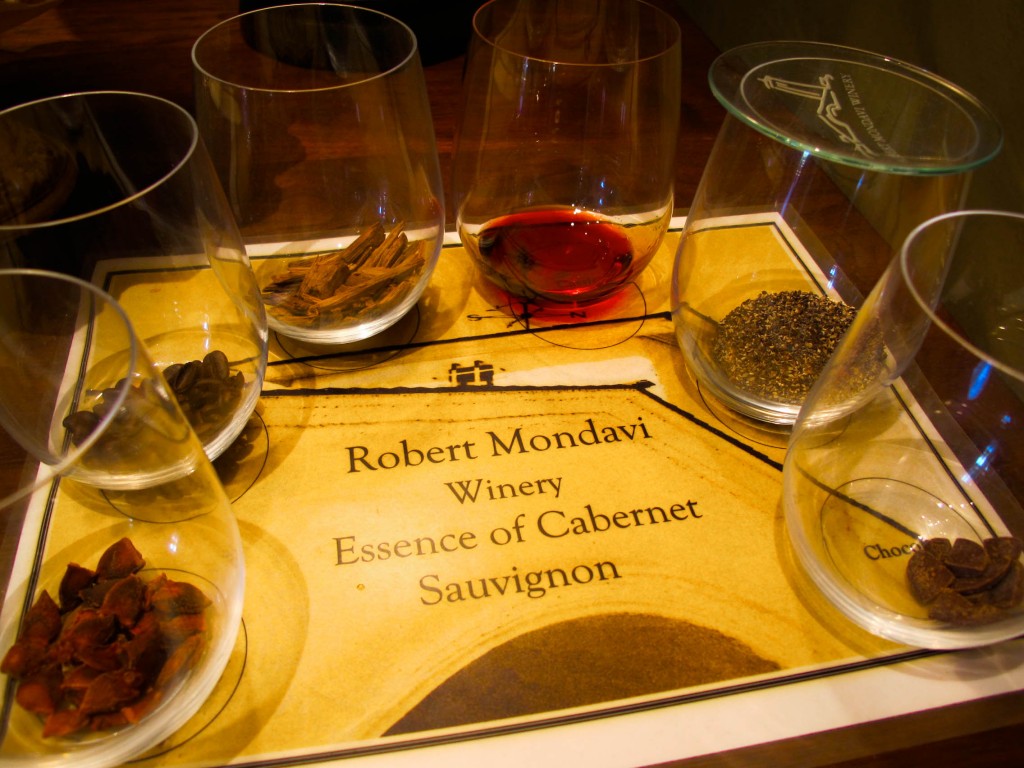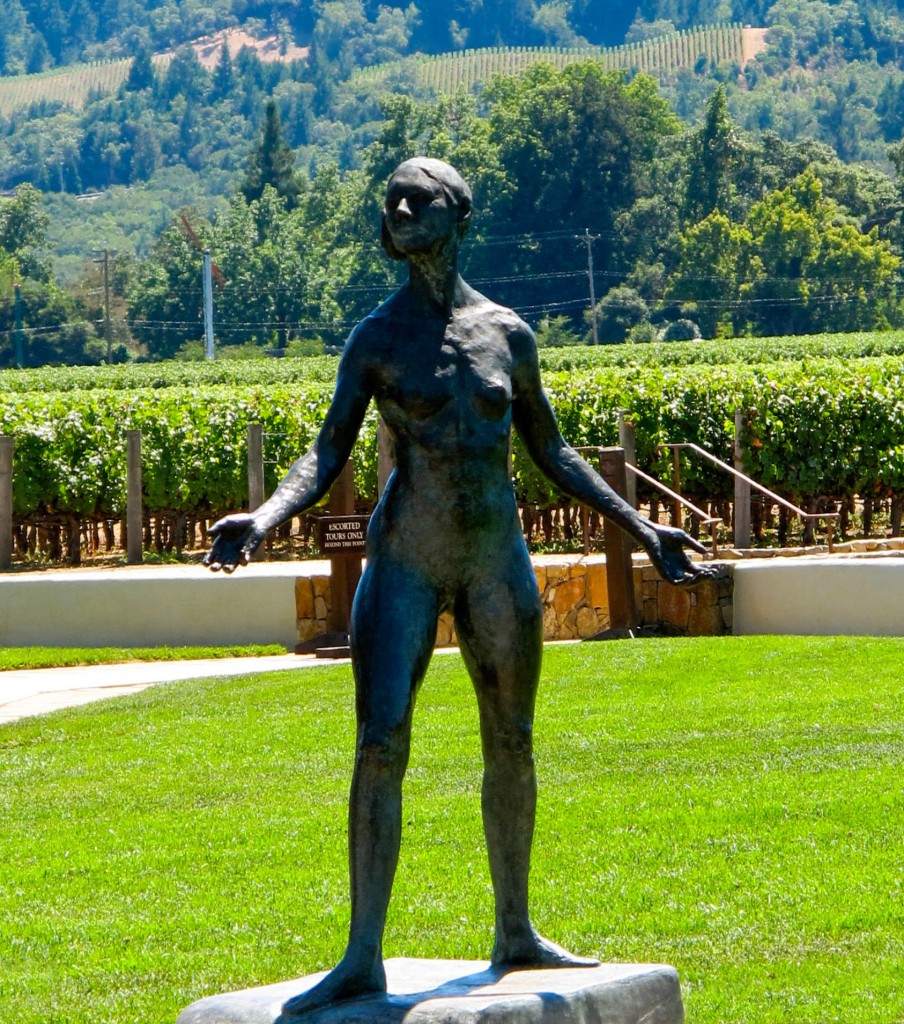 7801 Saint Helena Highway  Oakville, Ca 94562  (888) 766-6328
Reserve Tasting Fee: $40 per person. General Tasting: $20 per person.
Open Daily 10am – 5pm