Oakville, Ca.
Any serious fan of fine Napa Cabernet Sauvignon knows the name Silver Oak. They only make two wines every vintage, a Cabernet Sauvignon from Alexander Valley and one from Napa Valley. If you've had them, and chances are you have, you know these wines are consistently very good.
We finally made it a point to visit Silver Oak on this last trip. When you pull up, you will immediately recognize the iconic Silver Oak water tower (the white lighthouse looking structure that appears on their wine label), as well as clean manicured grounds and a very attractive stone winery. It looks very contemporary and you can tell it has been designed to perfection.
Through the heavy wood doors we went, not knowing at all what lied in store for us. It was very spacious inside. Rugged stone walls surrounded the room, modern lighting above and not surprising… there was a crowd. We looked at each other and figured it was time to man-up to the bar. But no! To our relief, we were immediately greeted by a concierge, if you will, and she showed us to our own bar area to do our tasting. We noticed that there were many tasting bars to accommodate large crowds. We were given the 08′ Alexander Valley Cabernet Sauvignon, the 07′ Napa Valley Cabernet Sauvignon and a library 03′ Alexander Valley Cabernet Sauvignon to taste. All excellent!
While tasting we took notice of the interior space. There were books, wine accessories and lots of Silver Oak schwag to buy. Being the holidays, there was also a Christmas tree cleverly made with stacked Silver Oak wine bottles. One thing that you can't help but notice is the amazing wall of glass that encloses the wine cellar filled to the ceiling with bottles. We were even given the opportunity to take a step inside and pose for a fun picture with what seemed to be a "quadruple" magnum bottle… empty of course!
Overall, we had a great time at Silver Oak Winery and enjoyed their 08′ Alexander Valley Cabernet Sauvignon later that night with dinner!
Cheers!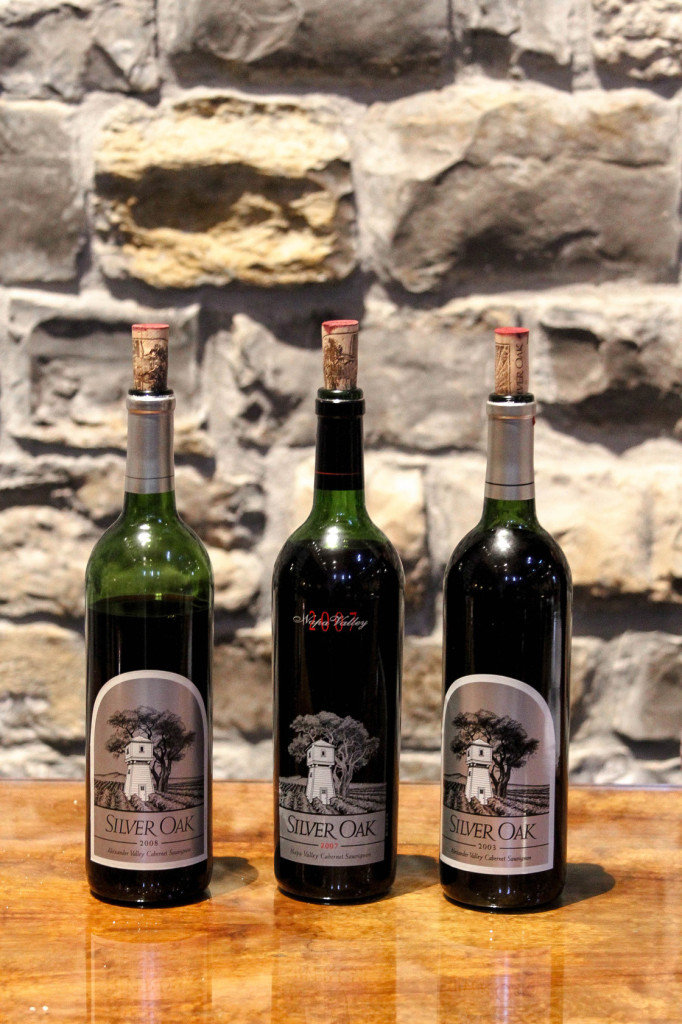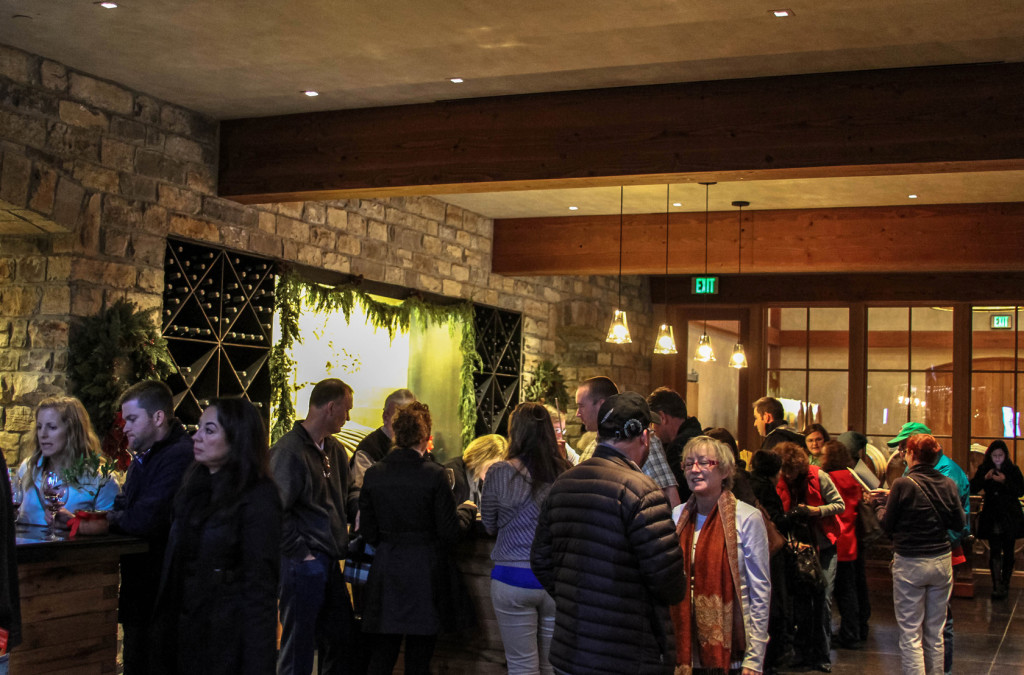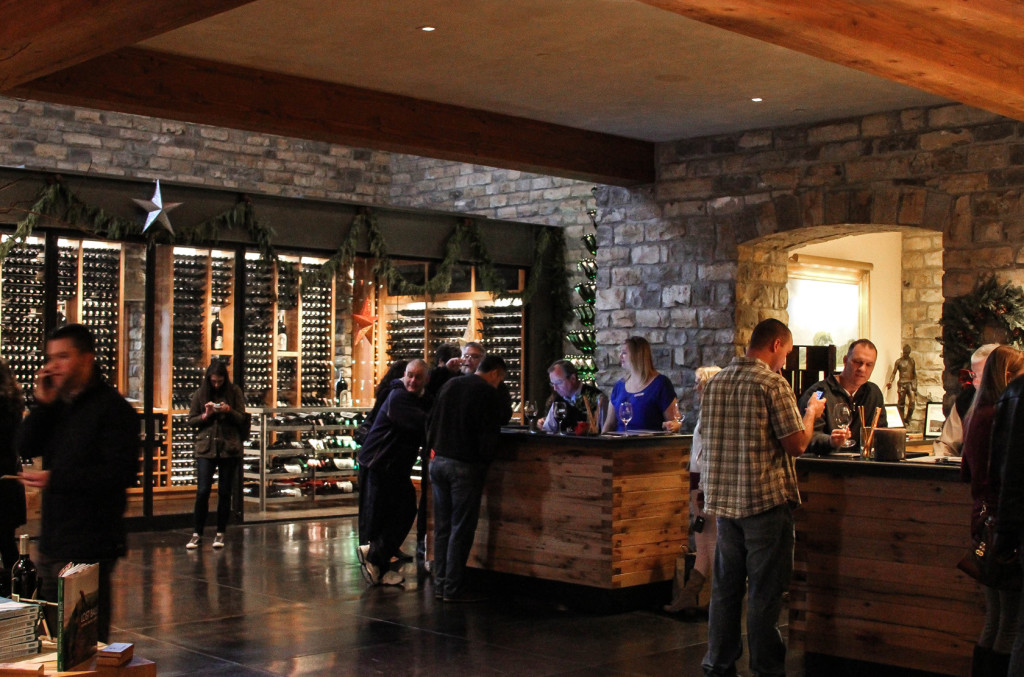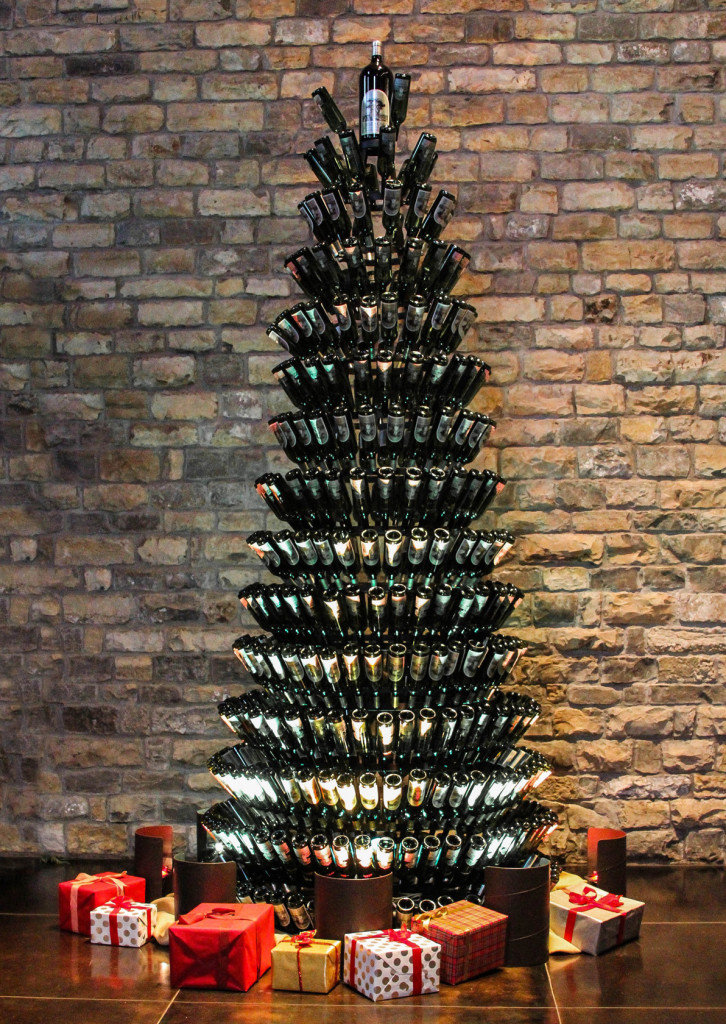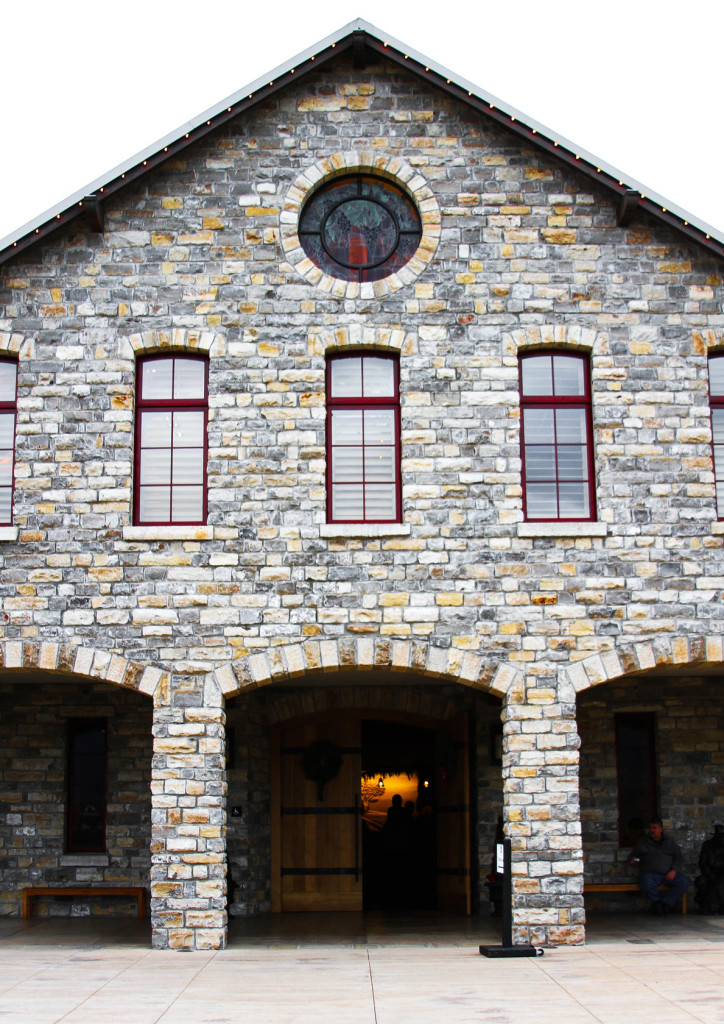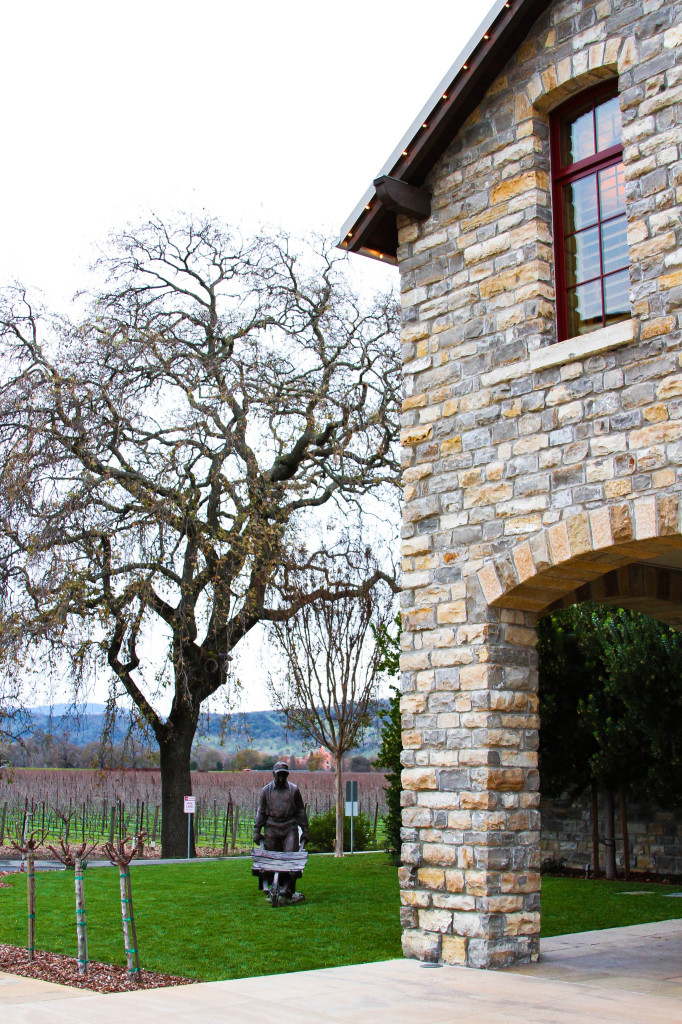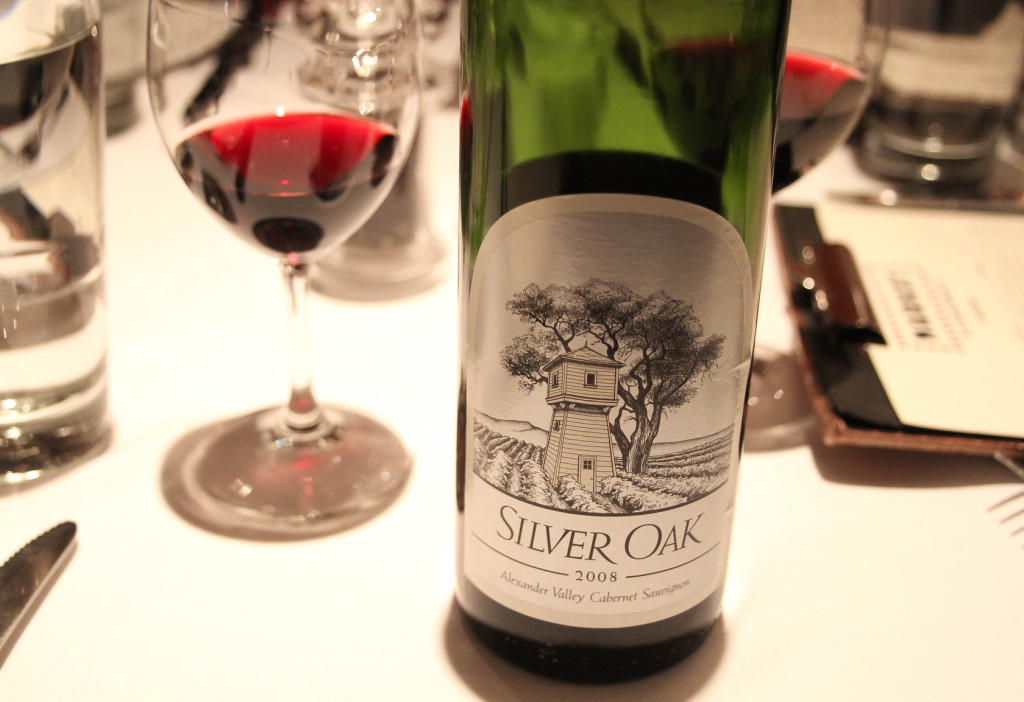 915 Oakville Cross Road  Oakville, Ca 94562  (707) 942-7022
Hours: Monday – Saturday, 9am – 5pm. Sunday, 11am – 5pm.
Current Release Tasting: $20 per person. Monday – Saturday, 9am – 5pm. Sunday, 11am – 5pm.
The Silver Tour and Taste: 1 hour, $20 per person. Monday – Saturday, 10am – 1pm. Sunday, 11am – 1pm. Reservations required.
The Silver Wine & Food Pairing: 45 minutes, $45 per person. Monday – Thursday, 2pm. Reservations required.