Los Olivos, Ca.
Recently while we were in Los Olivos doing some wine tasting, we stumbled upon a really cool jewelry store, Waxing Poetic Los Olivos Boutique. Antique inspired looking charms and pendants, rings, bracelets, necklaces and more. When Tonya walked in this place, it was definitely that kid in a candy store feeling. So many unique options to choose from. There are two tables filled with every letter from the alphabet in different shapes, sizes and finishes. Basically, you can create your own personal statement whether it be a necklace adorned with your initials or your children's, a charm bracelet or even custom made rings. They also have a wide selection of chains you can choose to stack your charms on. All things are crafted of sterling silver and mixed metals. They also have all sorts of fun extra charms you can add to your creation.  It's a great place to just let your imagination go and create something that tells your story.
"I decided I had to have a necklace that I could wear everyday that signified the most important people in my life. I ended up with a larger "L" for Landry signifying our marriage and the initials of our two children, "J" for Julian and "V" for Violet. I wear this charm necklace almost everyday and just love it! It looks very vintage and very chic and people always comment on it when I am wearing it."
If you are looking for something out of the ordinary for yourself or as a gift for someone, you have to check this place out. It will mean the world and last a lifetime.
Cheers!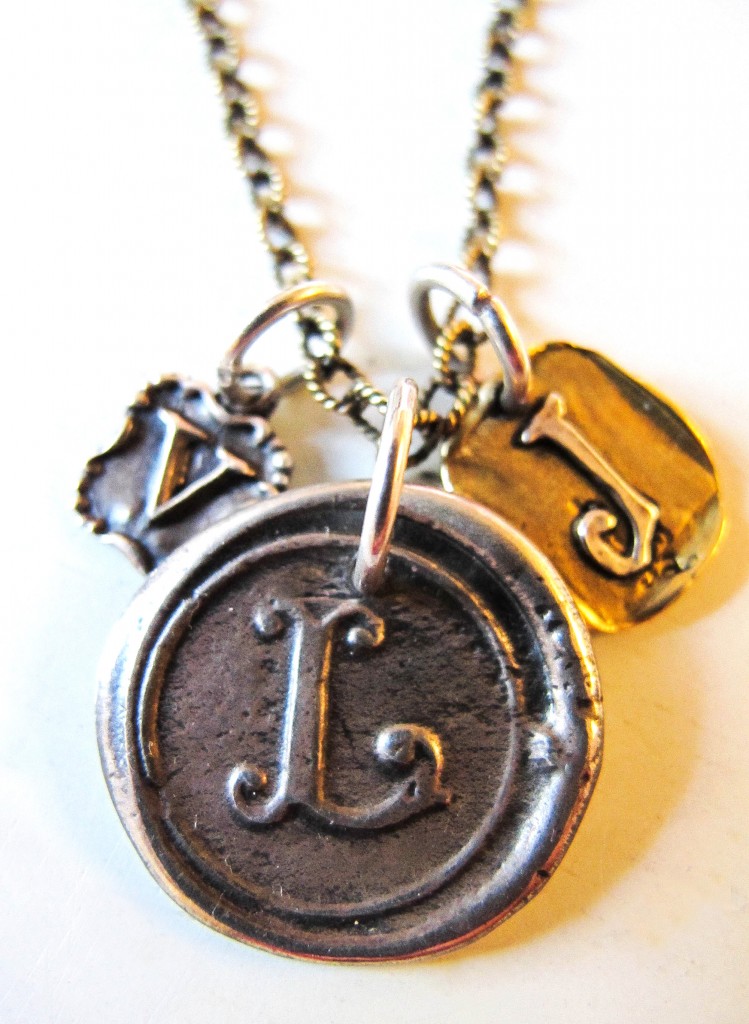 Waxing Poetic Los Olivos Boutique
2477 Alamo Pintado Avenue Los Olivos, Ca 93441  (805) 686-4545
Hours
Sunday – Thursday: 11:00 am – 5:00 pm
Friday – Saturday: 11:00 am – 5:30 pm