Sonoma, Ca.
A little amusing anecdote…
Heading to an event at Chalk Hill Estate, we started our adventure in downtown Sonoma and took the winery route north up Highway 29. On this day, we were coming from Fresno, Ca and by the time we got to Sonoma, Dave had to go the restroom really, really bad! Number one, if you were wondering.
We parked across the street from Roche Winery and went in search of a restroom. We walked about a block, got as far as The Girl and The Fig and turned around (which looked amazing and we need to eat here next time). We headed back towards the car and Roche Winery. Being the good patrons we are, we decided to do a tasting at Roche and possibly USE THEIR RESTROOM (fingers crossed!).
We really knew nothing about Roche, but the 1940's craftsman style house felt very approachable and inviting. The super personable staff poured their Stainless Steel Chardonnay and Dave was off! Back into the tasting, we started to analyze the wine. Overall, for us, the wines had a pinch of sweet factor that could attract some of the masses. When we got to the 2010 Merlot Reserve Carneros, our eyebrows raised and we both agreed that this wine was great!
More people started to flock into the tasting room and Roche broke into their barrel sampling. Now this was getting fun! We discovered Roche Winery by chance on this day and we're so glad that we did. We really enjoyed listening to the informative staff, drinking good wine and most importantly (well, not really)…they do have a restroom! Thank you Roche for a great time and for being in the right spot at just the right time, if you know what we mean!
Cheers!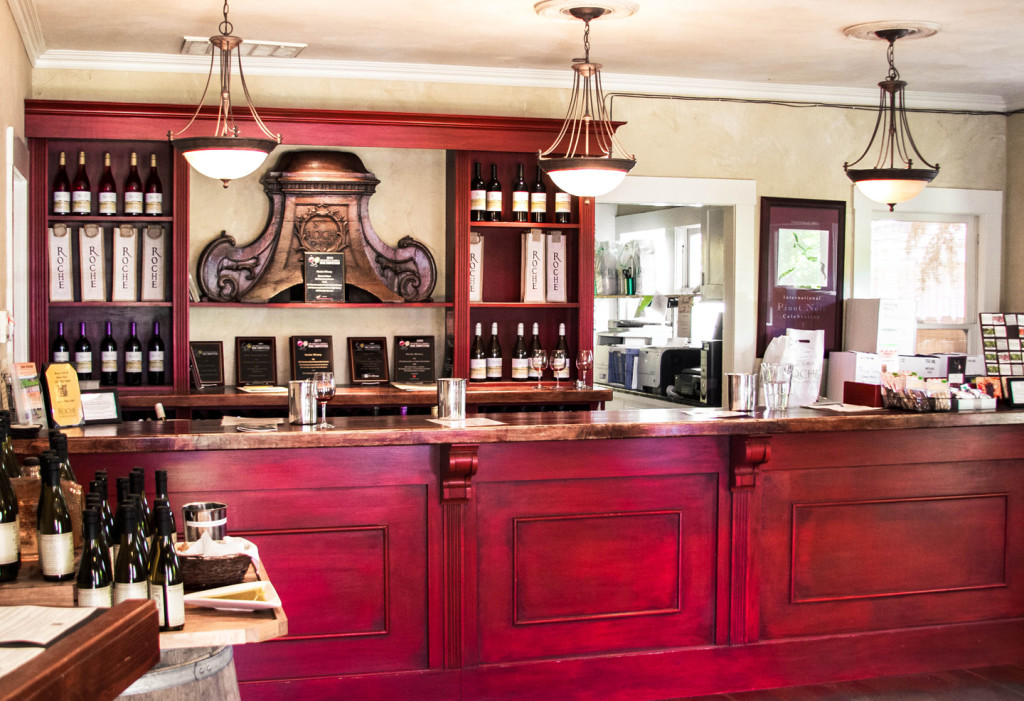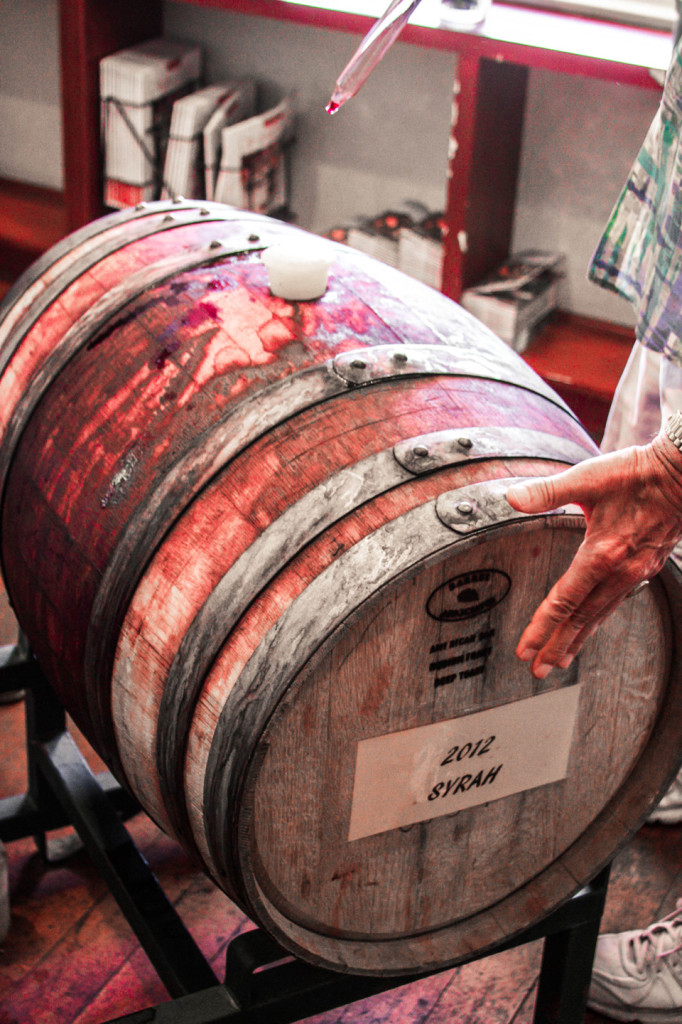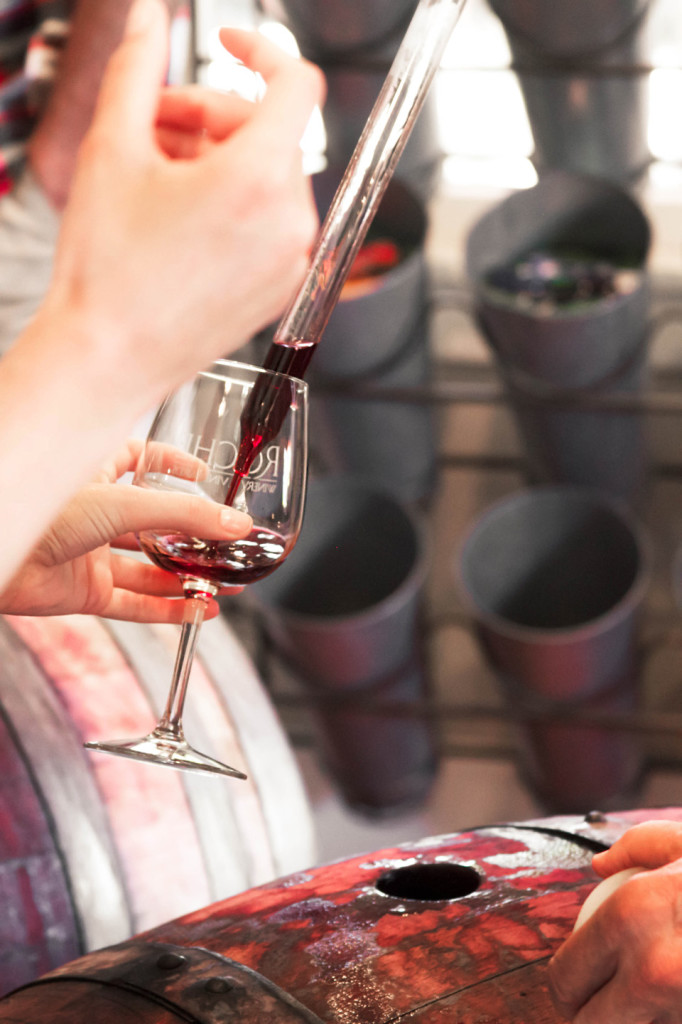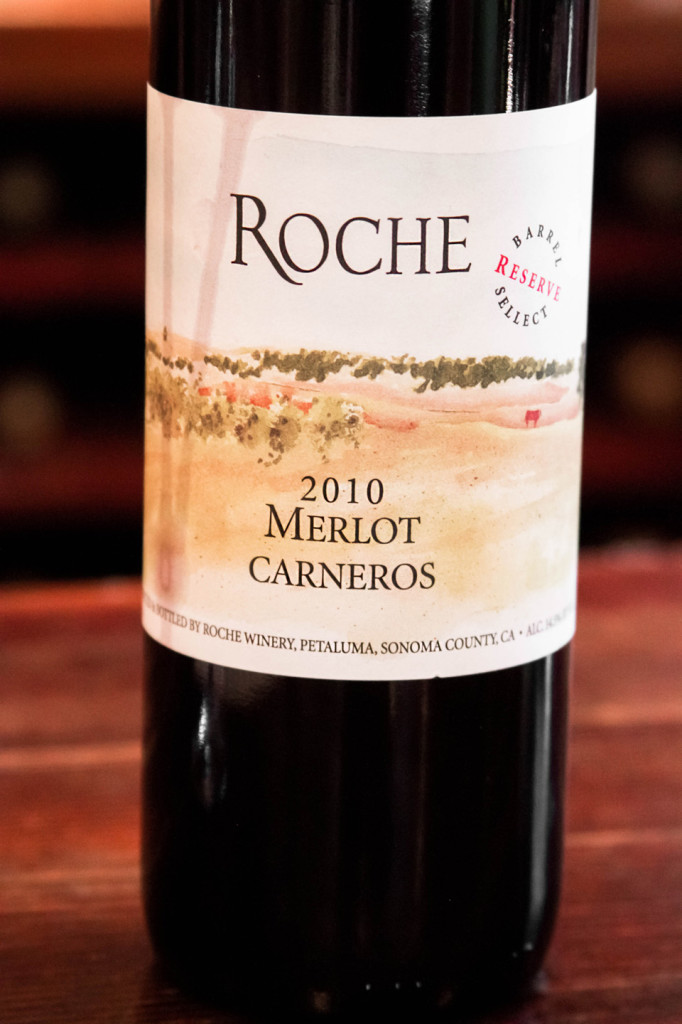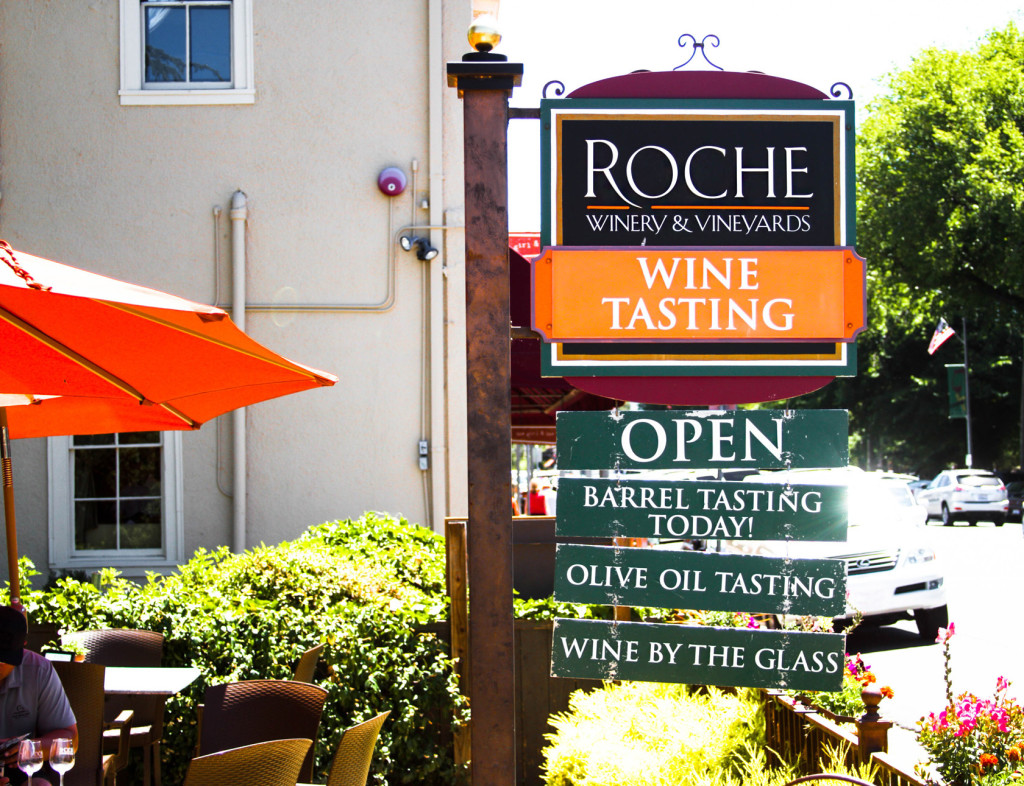 122 W. Spain Street, Sonoma, Ca 95476  (707) 935-7115
Hours: Monday – Thursday 11:00am – 6:30pm. Friday & Saturday 11:00am – 7:30pm. Sunday 11:00am – 6:00pm.
Tasting Fee: $5 per person. The fee is refunded with purchase of 1 bottle of wine per tasting fee charged.