Aspen Food & Wine Classic 2013:
If you follow us on Twitter, Instagram or Facebook, you've probably noticed that a lot of traveling is being done. One day there are posts from San Diego, the next day it's Houston, the next day Santa Barbara and then the next day Hawaii. We figured some people may be wondering how is it that possible? And sometimes we ask ourselves that too, but it is! After the amazing event that Dave was able to attend a few weeks ago, Aspen Food & Wine Classic, we felt that it was the perfect time to explain a little more about ourselves…starting with Dave.
Dave plays drums for an 80's cover band from Los Angeles called The Spazmatics. They dress up in nerd costumes and put on a high energy show filled with 80's dance hits. He gets hired to play a lot of public shows and also many private events all over the country, therefore lots of traveling is involved.
With all the craziness band life can entail, we found ourselves looking for ways to take small escapes whenever we could and it usually involved getting out of town and going on trips together. We love to travel!!! We've been lucky enough to travel together to many amazing places, including London, Paris and Rome. We caught the wine bug around 2000 and our getaway destinations were now heading into wine country.
We started Winery Explorers as a way of sharing our experiences and stories with you. We really love talking about the places we enjoy and things we encounter on our travels. And by adding Dave's work travels helps to cover even more territory. We were trying to keep Winery Explorers and the band separate, but after all the unforgettable events that took place a few weeks ago, it's inevitable we cannot. We actually are looking forward to adding this new chapter to Winery Explorers…and you will all get a better understanding of our posts from so many different places.
With all that said, here is Dave's story.
The Spazmatics play Belly Up Aspen quite often, including every year when the Aspen Food & Wine Classic is in town. For years, I had yearned to go to the Grand Tasting, but it's very hard to get passes to or it always sells out. And let's be honest…it is expensive.
Well, this year was the first year The Spazmatics were playing the actual Food & Wine Magazine party. Before we hit the stage we noticed Andrew Zimmern, Tyler Florence, Rick Bayless, Michael Voltaggio, Chris Cosentino, Marcus Samuelsson, Tom Colicchio, Kristen Kish and Gail Simmons (just to name a few) in the crowd. It felt like the night was going to be special. We came out "swinging" and the audience became fired up very quickly. The two hour show was wild, out-of-control and a complete success! After the show, F&W's Vanessa Feimer came running backstage, "Are you fu***** kidding me? That was insane! We do a lot of parties, but that was off the charts!" This was our chance. We asked if we could get into the Grand Tasting the next day. "Done…and I'll also get you passes to the fun Classic Cook Off!" Thanks to Vanessa, we were now heading to an experience we'd never forget.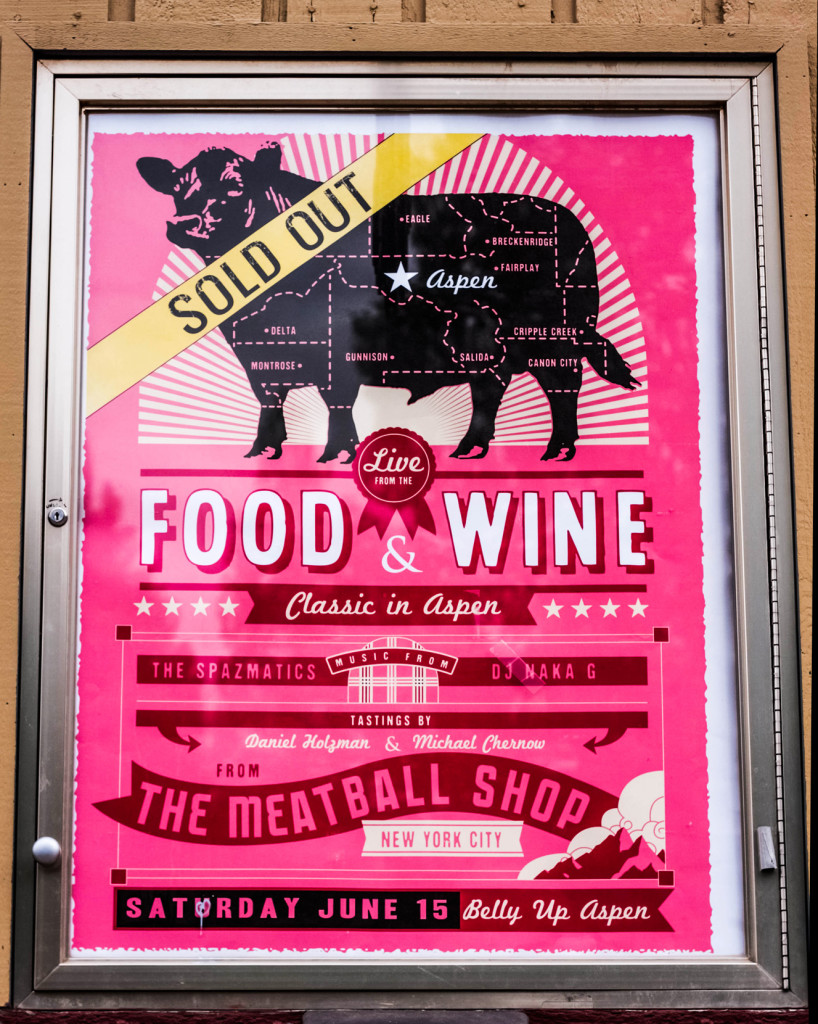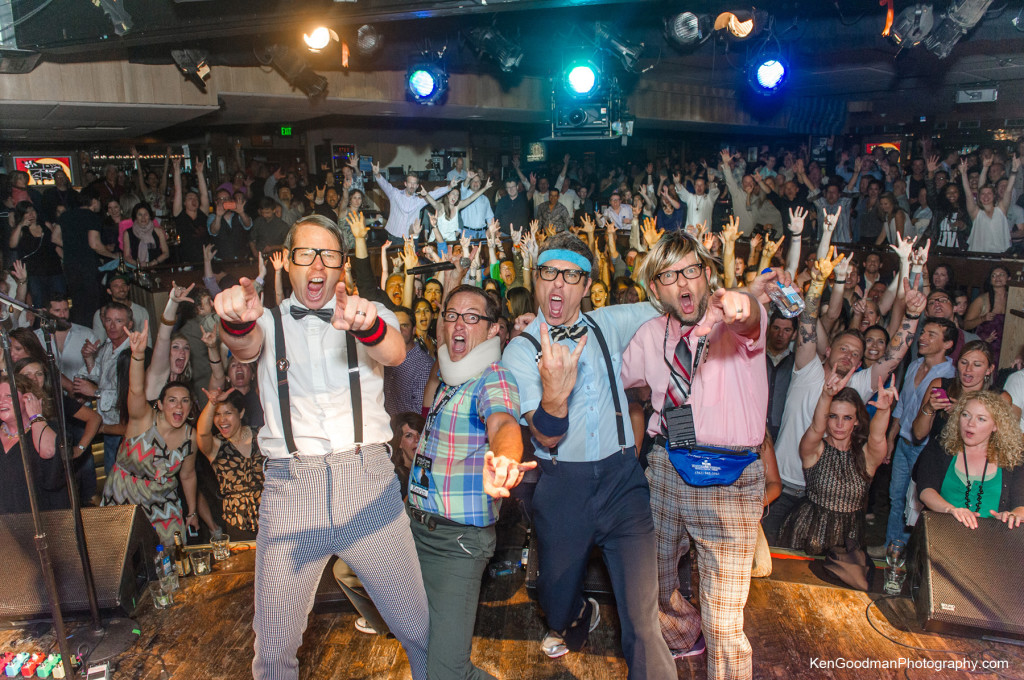 We were also honored to get to meet Food & Wine Magazine's editor-in-chief Dana Cowin and publisher Christina Grdovic backstage! Later, having a slice at New York Pizza after the show, we loved all the hype tweets about our show from Tyler Florence!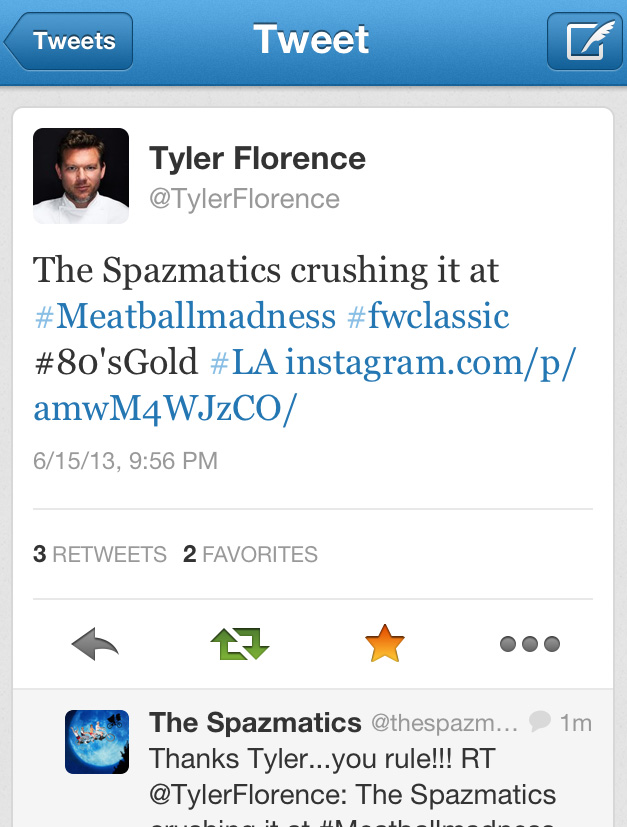 A little fuzzy from the night before, we met Vanessa Sunday morning in the lobby of The St. Regis Aspen. As we were briskly walking down to the ballroom where the Classic Cook Off was taking place, she said she needed one member from The Spazmatics to be a sous chef for Iron Chef Geoffrey Zakarian! We all appointed our bass player Doug McRoy.
So there we were, sitting second row at the Classic Cook Off…sitting next to chefs Mario Batali, José Andrés and Tom Colicchio. A little surreal, especially the way we were feeling. We met a lot of really cool people and the Classic Cook Off was about to begin.
Sissy Biggers introduced chef Andrew Zimmern and Iron Chef Geoffrey Zakarian first. Then actress Allison Janney and our very own Doug McRoy are introduced. The Cook Off begins and we watch the teams battle it out. They are chopping away and we must admit, Doug has some good knife skills. At one point, famous chef Jacques Pépin gets on stage and gives our Doug a pat on the back…wow! In the end Team Zimmern won.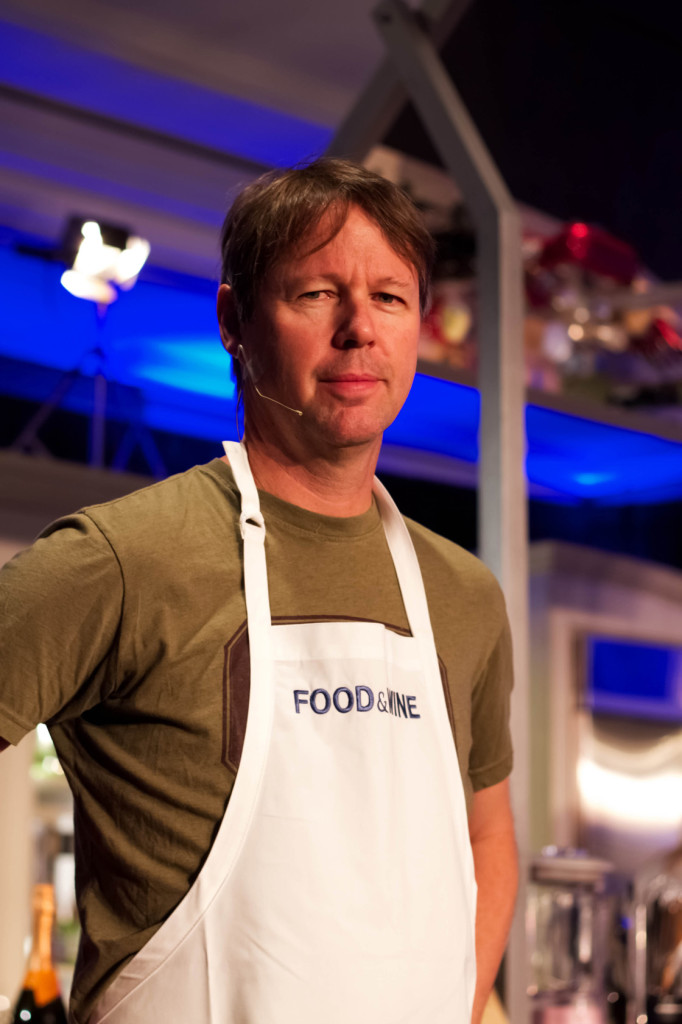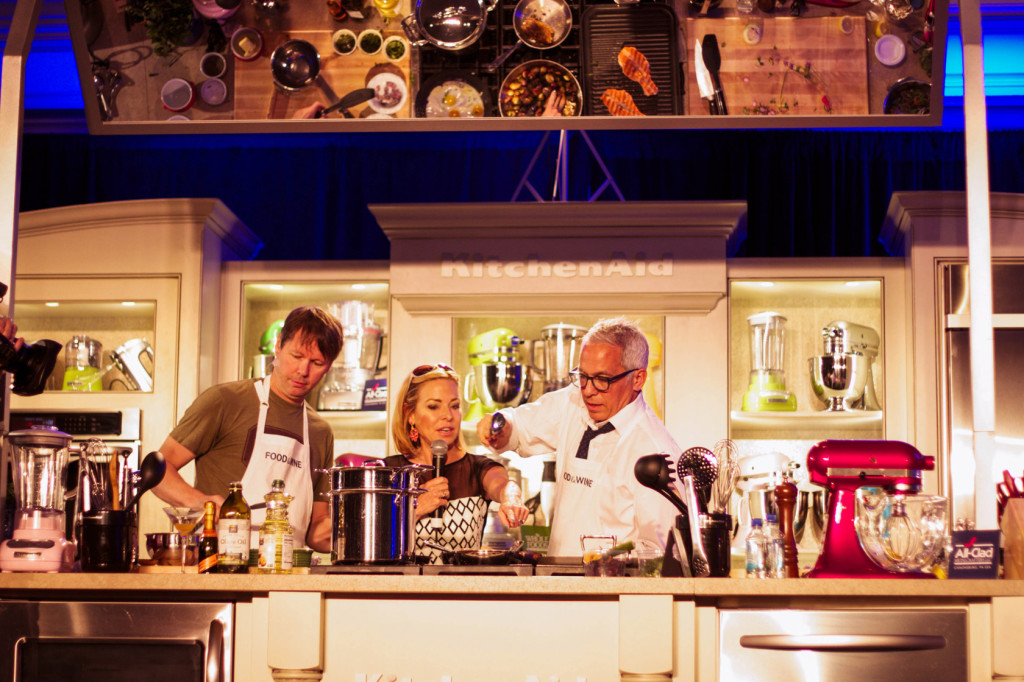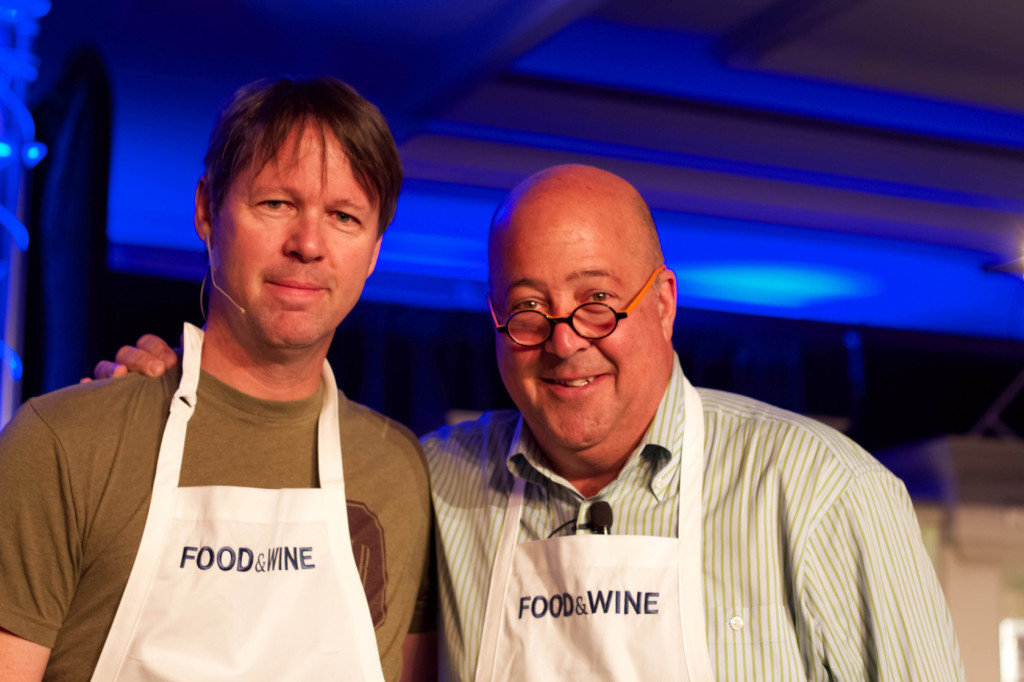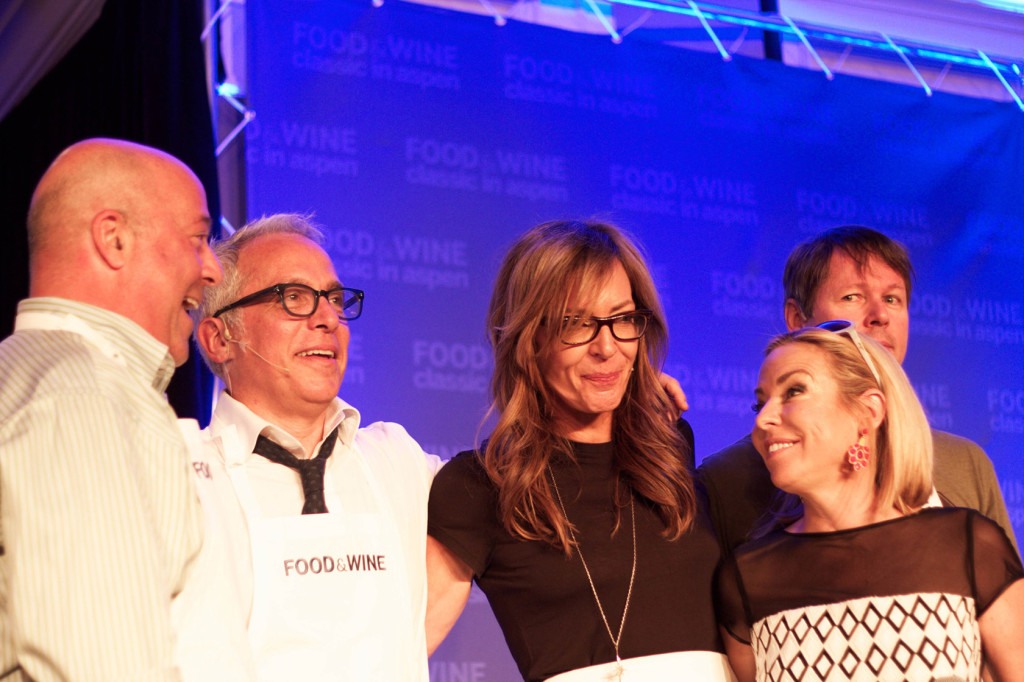 We then headed to the next event…the Grand Tasting! We actually had access to the pavilion before the general public was allowed, so it gave us time to make a plan of attack on which food and wine we wanted to taste. When the event officially kicked-off, we were completely blown away by all the outstanding food and wine presented. The list is just too big to mention, but we will say it is a food and wine lover's dream. Some food highlights for us were from Nomi Kitchen's Ryan LaRoche (lobster ceviche) and at the Food & Wine Best New Chefs station, Jamie Malone's (abalone, asparagus, bone marrow, yuzu and chili) and Jose Enrique's (conch & yuca brandade, avocado salad, yuca crisp) were insane! Wine favorites included Guarachi, Westerley, Ladera, Longshadow Ranch and the always delicious Robert Mondavi Reserve Cabernet. This list really is endless.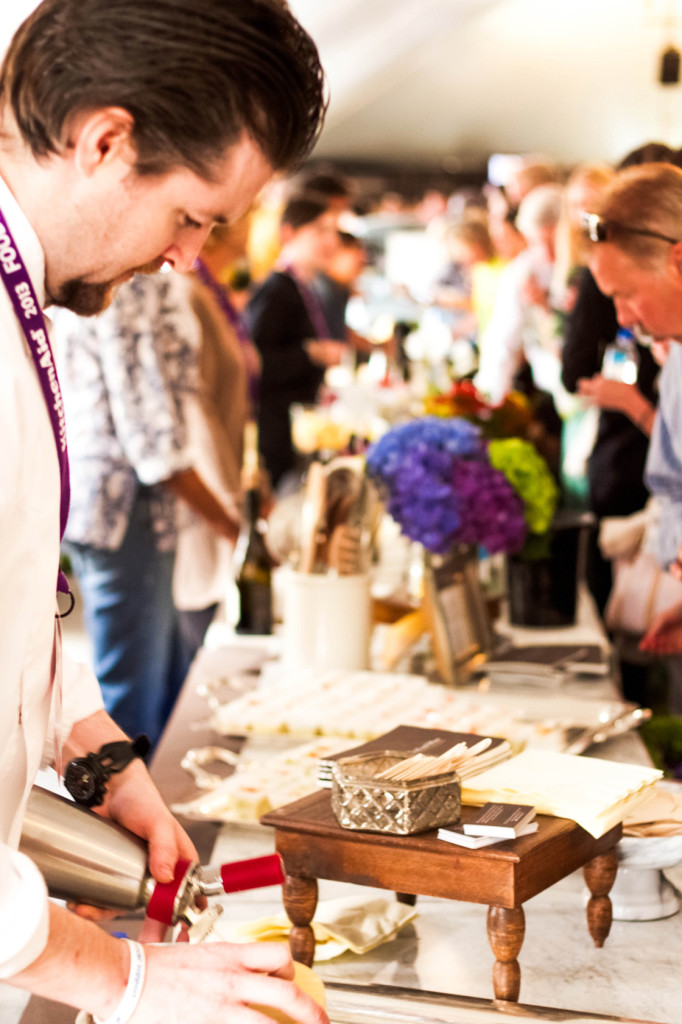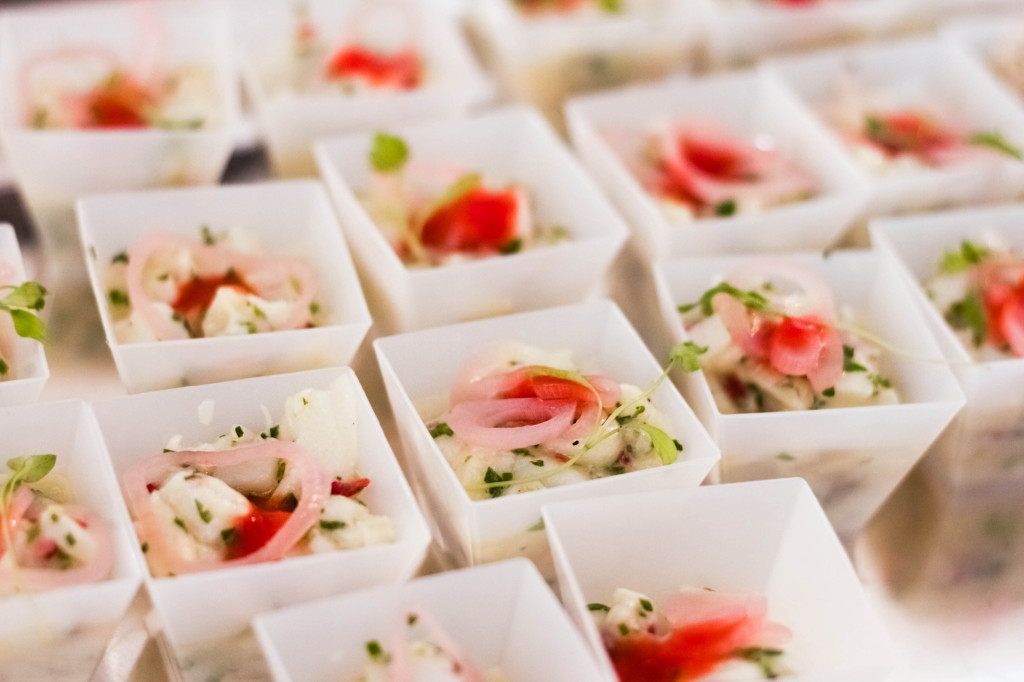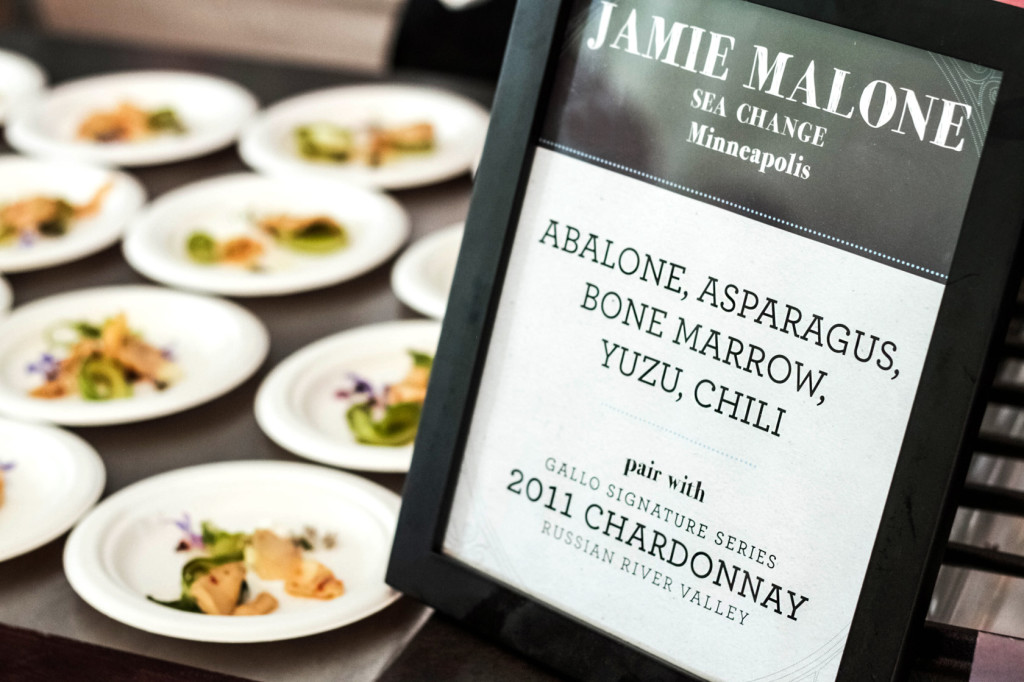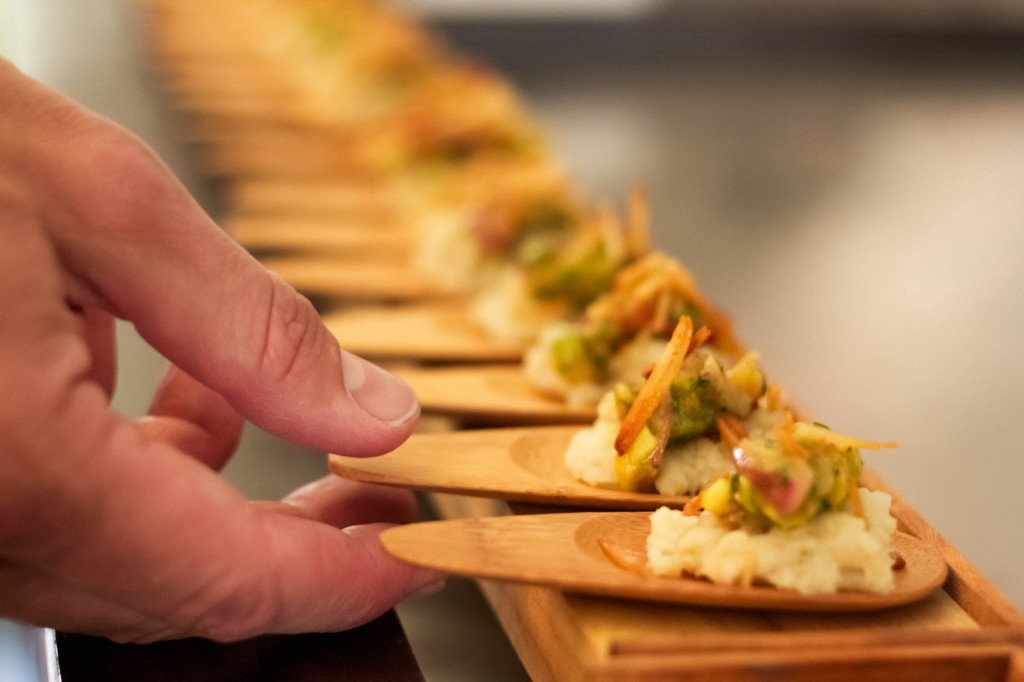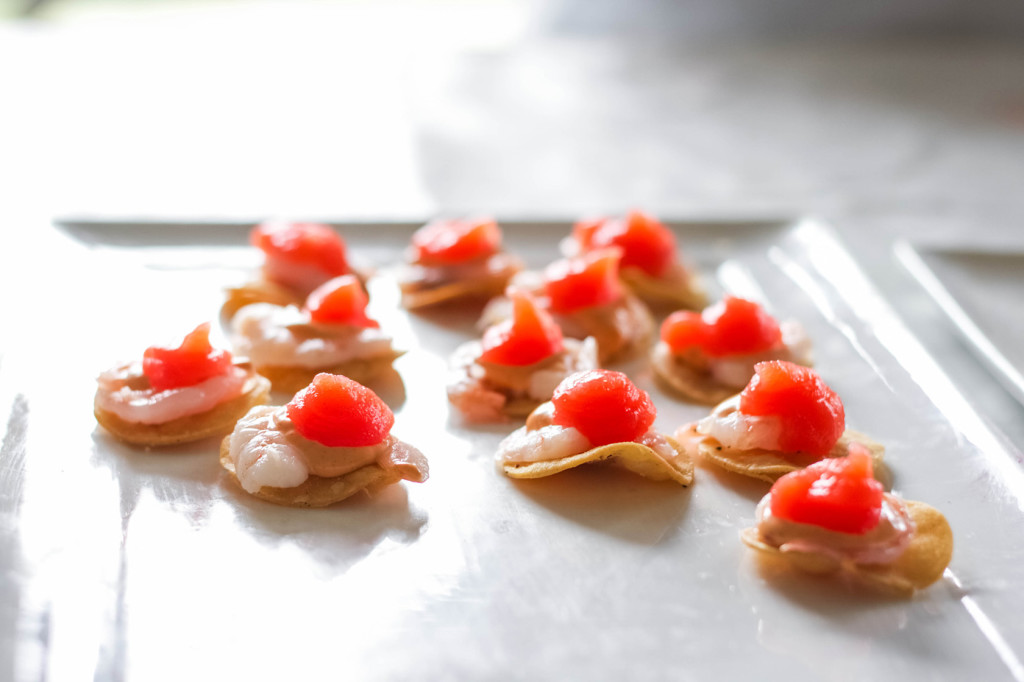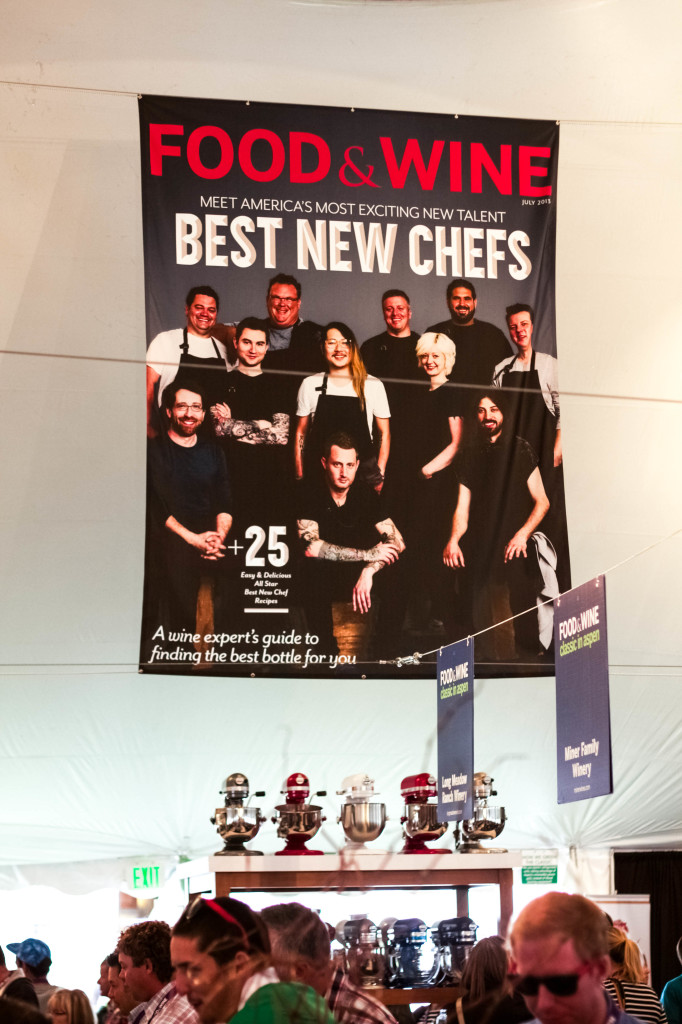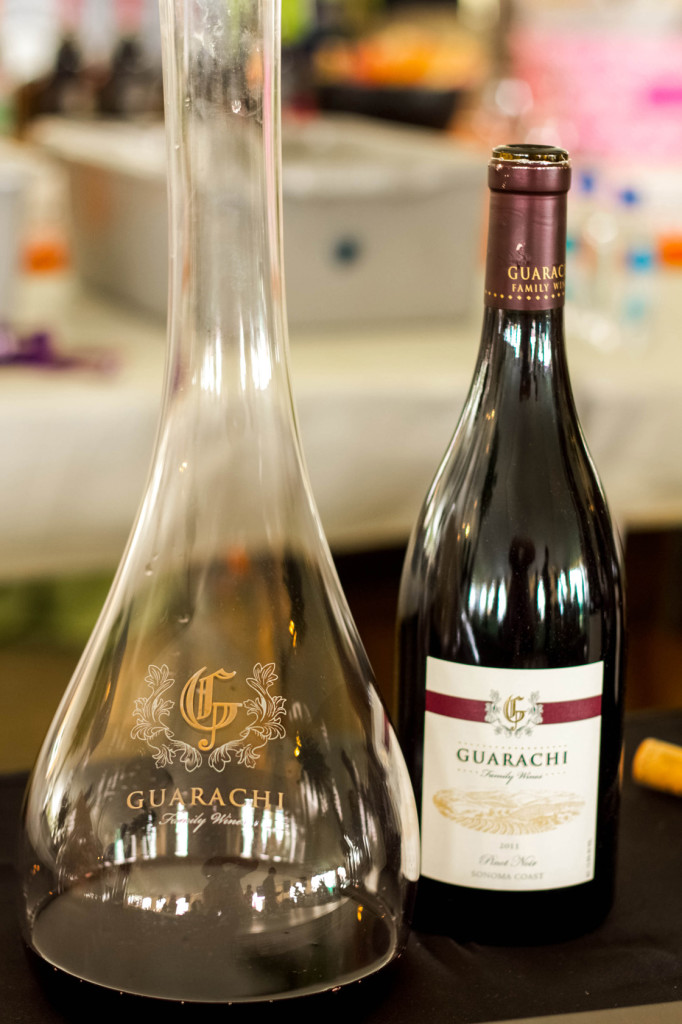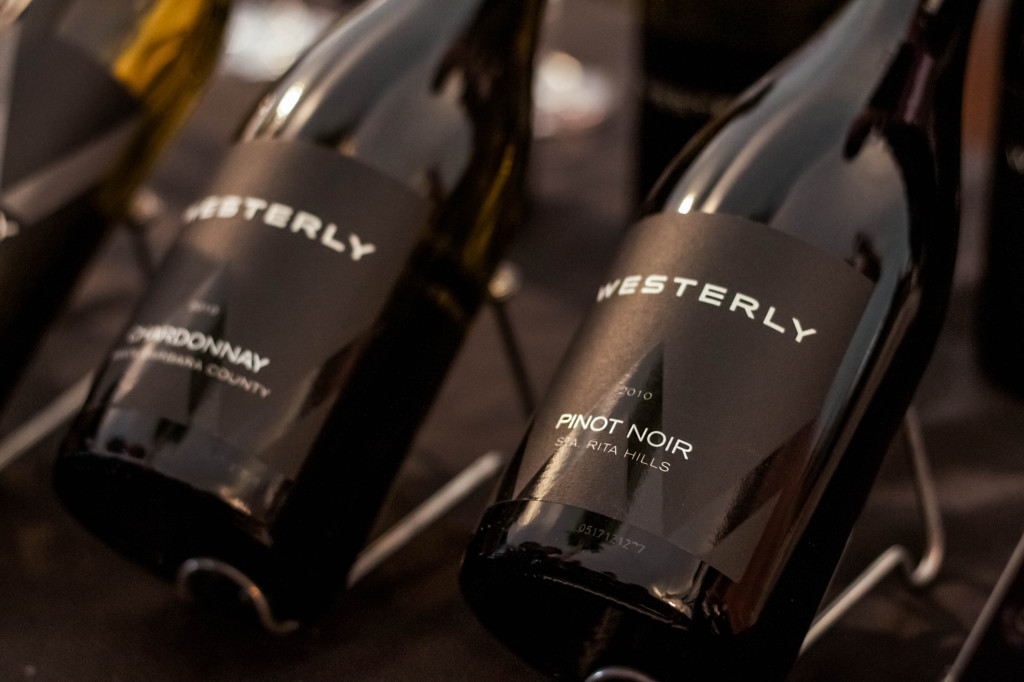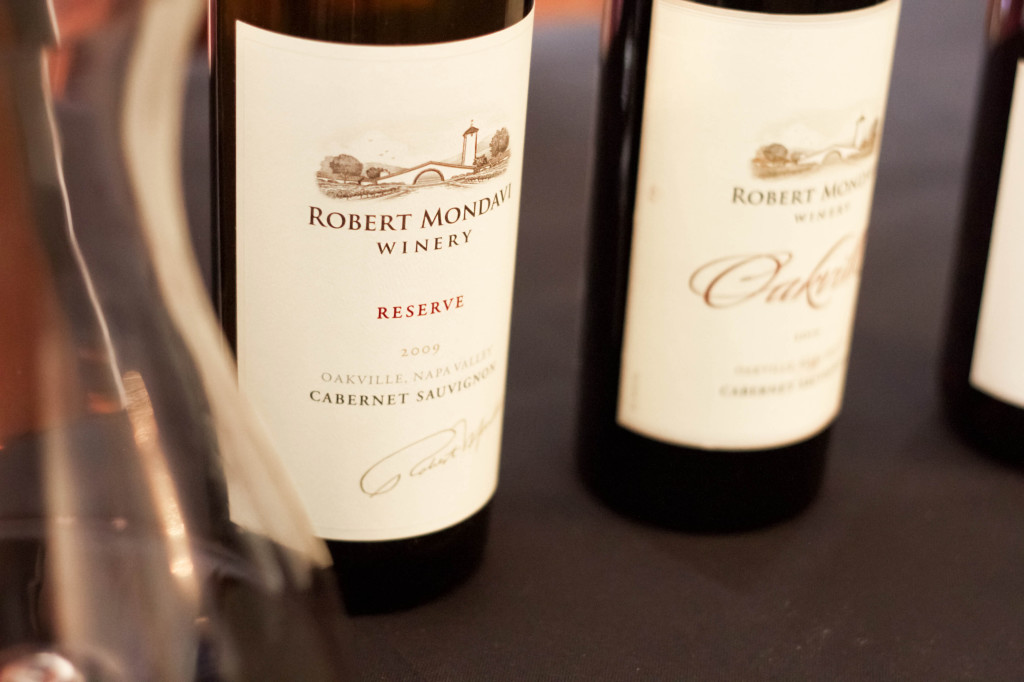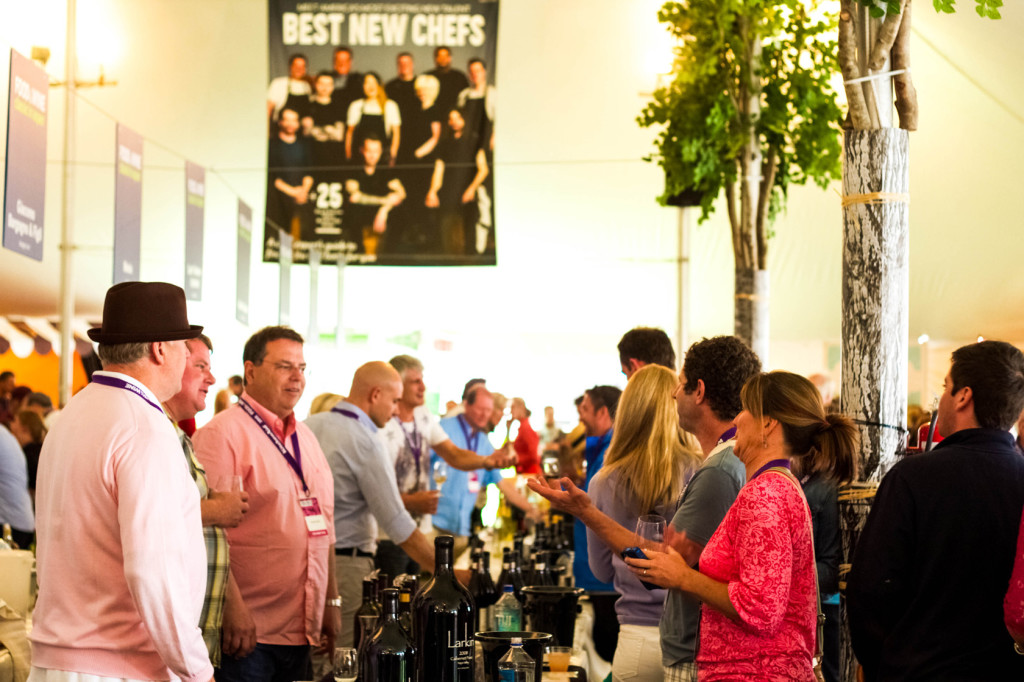 I really still can't believe that we were able to attend two such amazing events! Not only did I get to enjoy some of the best food and wine around, my band itself enjoyed being "celebrities" for a few days too! Thanks so much to Vanessa and the entire crew from Food & Wine Magazine for rolling out the red carpet for us. We are really looking forward to that party on top the mountain next year!
-Cheers!