Santa Barbara, Ca.
Wine + Hand-Crafted Chocolates = LOVE
We thought today being Valentine's Day and all was the perfect time to talk about our favorite chocolatier located in Santa Barbara, Ca…Chocolats du CaliBressan. These chocolates are so beautifully done and the taste and flavors are to die for!
Chef Jean-Michel Carré and his wife Jill have brought their "Love, Passion & Creativity" for producing artisan chocolates from France to the United States (lucky us!). Jean-Michel has been named The French Chocolatier of the American Riviera for the creative and delicious chocolates he produces.
For us, our absolute favorite is the "Rose" flavored Bonbon…simply amazing! This is a seasonal delight, so it's typically only available around Valentine's Day. Some of our other favorites include "Buddhas Beauty" (salted caramel in a dark chocolate shell), "Bressan" (milk chocolate and praline spiced with nutmeg, covered with milk chocolate), "Earl Grey" (dark chocolate ganache infused with Earl Grey tea, covered with dark chocolate), and the "Lotus" (a dark & milk chocolate ganache infused with lotus stamens and lotus leaf powder in a dark chocolate shell). Other selections offered at CaliBressan are varieties of Truffles, Bonbons, Single Origin Chocolates and Soft Caramels.
In the past, we would always make a pit-stop at their location in Carpinteria to grab a box of chocolates on our way up to Santa Barbara. We are happy that they now have a second retail location right on State Street in Santa Barbara. This location is in the quaint La Arcada courtyard, which is nicely lined with great shopping, dining, art galleries and also our favorite Santa Barbara wine shop, East Beach Wine Company.
Treat yourself to some of the freshest chocolate you'll ever have if you are in the Santa Barbara area. You're taste buds won't be disappointed!
Cheers!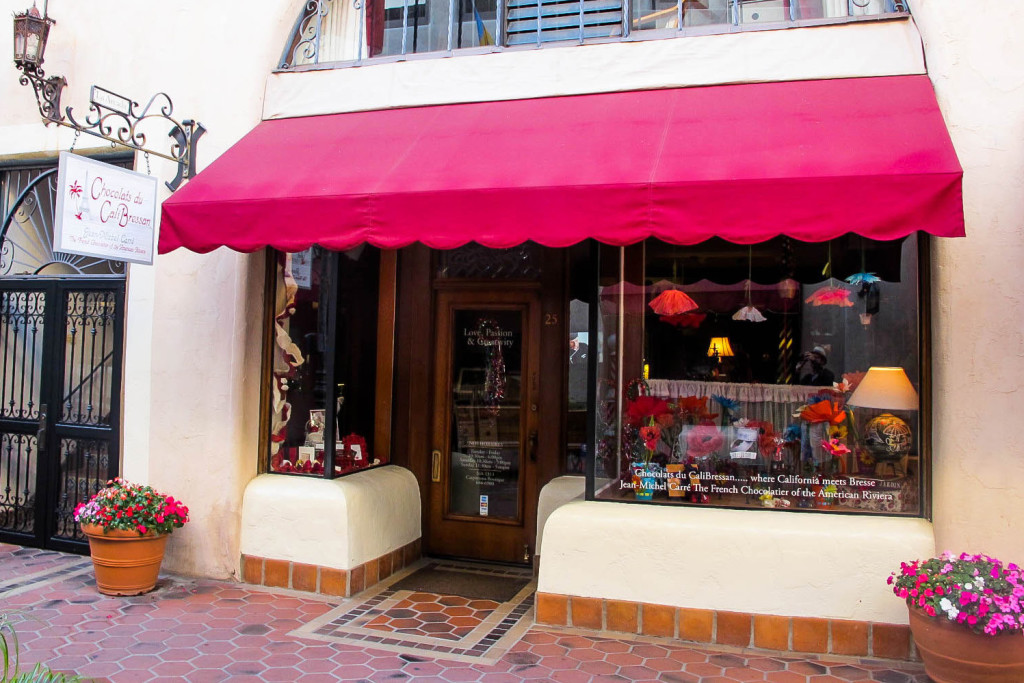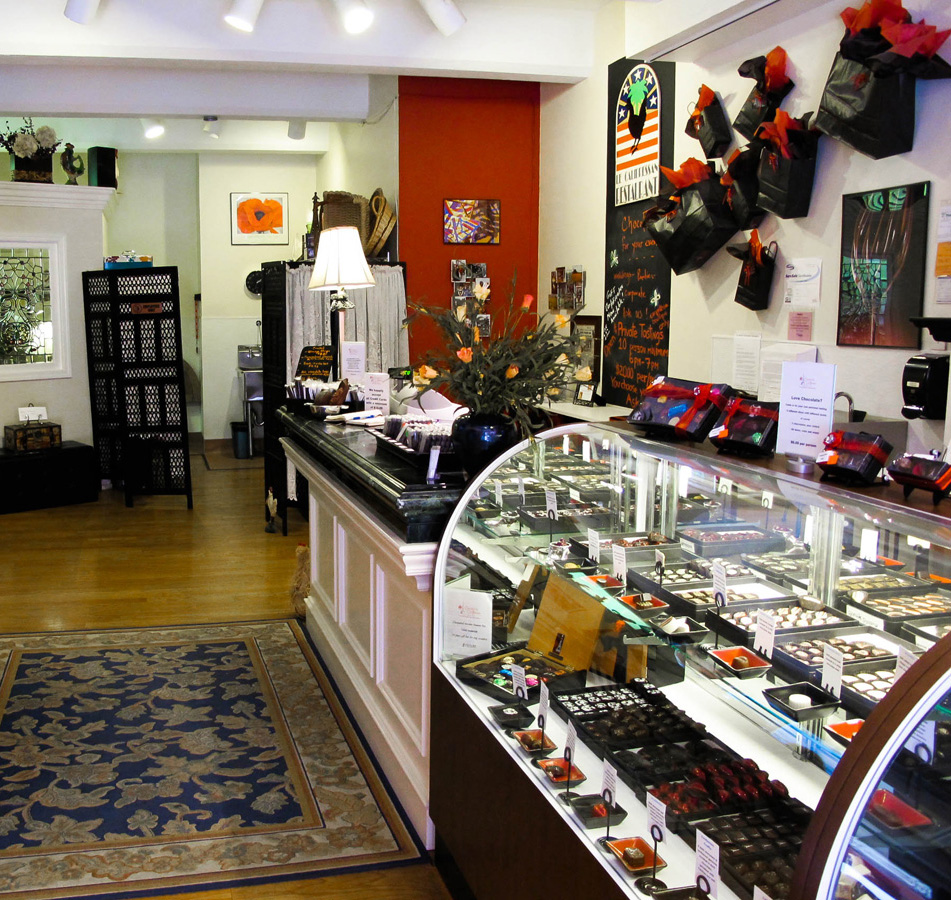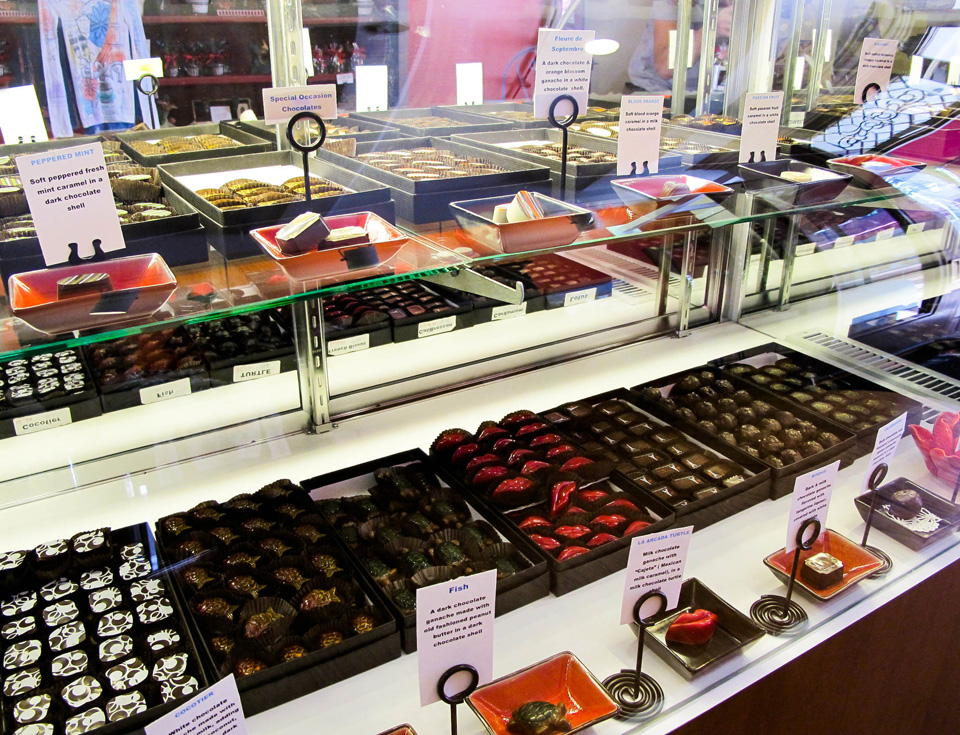 Santa Barbara
1114 State Street, #25  Santa Barbara, Ca 93101  (805) 568-1313
Hours: Tuesday – Friday 10:30am – 6:00pm, Saturday 10:30am – 5:00pm, Sunday 11:30am – 5:00pm, Closed Mondays
Carpinteria
4193 Carpinteria Avenue, Suite 4  Carpinteria, Ca 93013  (805) 684-6900
Hours: Monday – Friday 10:00am – 6:30pm, Saturday 10:00am – 5:30pm, Closed Sundays