Surprise, Surprise!
We hope everyone had a very happy New Year's. We just got back from spending three wonderful days in Santa Barbara. Visited some of our favorite places, but also discovered many new places along the way. While heading to Chocolats du CaliBressan to get our chocolate fix on, we were very surprised to find a new tasting room right next door to CaliBressan…Sanford Winery Tasting Room. "What? Awesome!"
Being the explorers that we are, we absolutely had to head in for a tasting. Beautifully done, the room boasts planked wood floors, wood beamed ceilings, leather sofas and chairs, a large wood table for groups and some Sanford swag and knick knacks.
As for the wine tasting menu, Sanford has four flight options to choose from, ranging from $15 to $20 per tasting. We chose the Pinot Noir flight with all the wine coming from the Santa Rita Hills region. Be sure to check out the 2010 Sanford Vista Al Rio Pinot Noir, produced from a small block within the La Rinconada vineyard. Simply…AMAZING!
Our flight consisted of:
2011 Sanford Pinot Noir Vin Gris
2010 Sanford Pinot Noir Santa Rita Hills
2010 Sanford Pinot Noir La Rinconada Vineyard
2010 Sanford Pinot Noir Sanford & Benedict Vineyard
2010 Sanford Pinot Noir Vista Al Rio
If you can't make it up to Lompoc to taste at Sanford Winery & Vineyards, their new tasting room the heart of downtown Santa Barbara is fresh, new, and open for business! They even have a famous fellow out front to greet you! Have fun!
Cheers!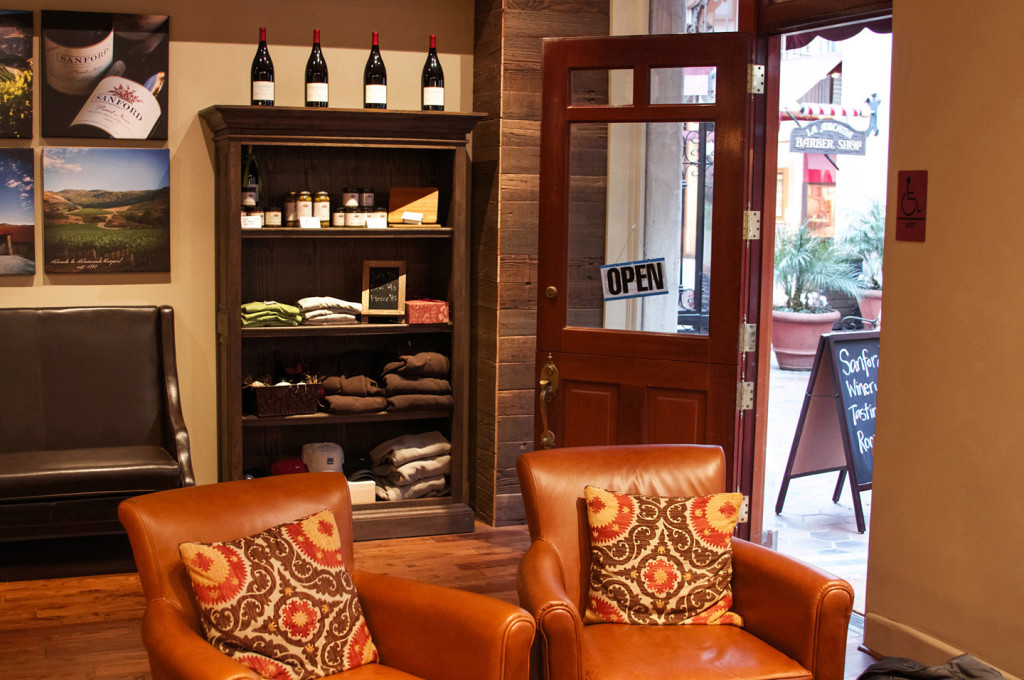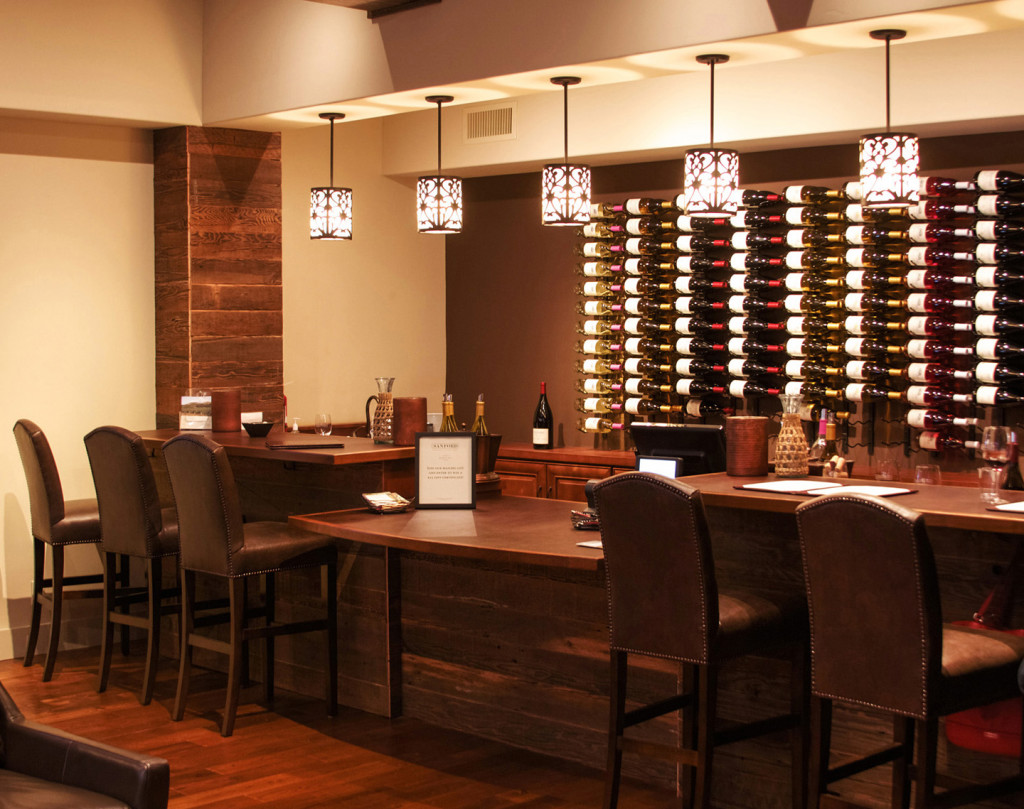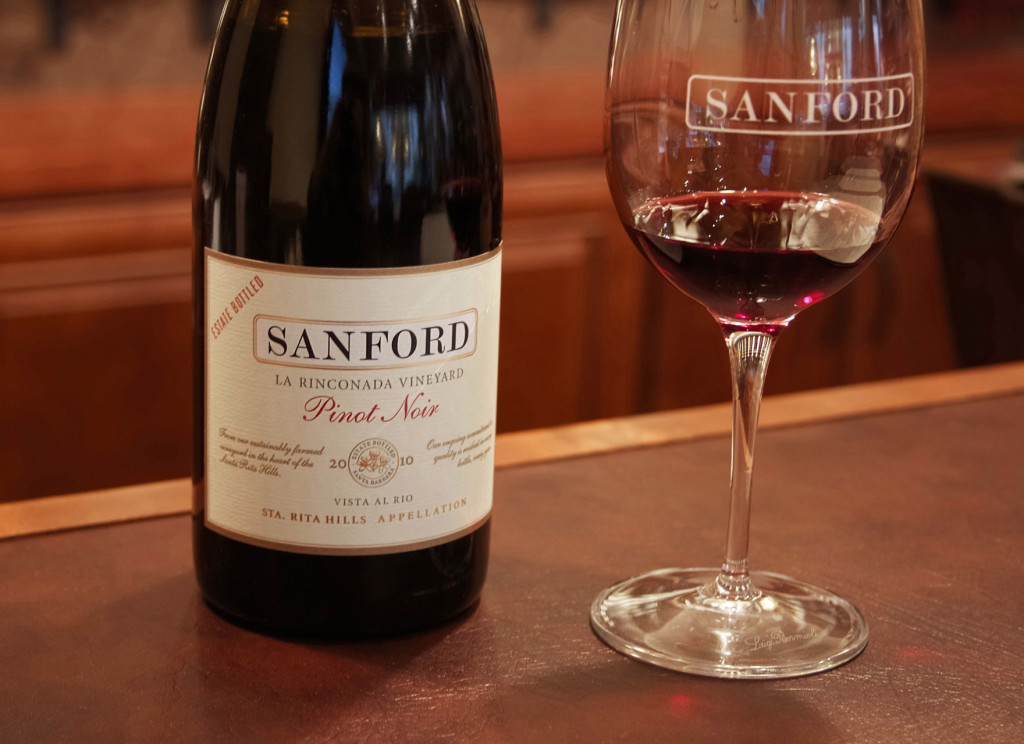 Sanford Winery Tasting Room – Santa Barbara
1114 State Street, Suite 26, Santa Barbara, Ca 93101 (805) 770-7873
Hours: Open 7 days a week 12pm – 6pm
Tasting Fee: $15 and $20
Like Sanford Winery on Facebook
Follow Sanford Winery on Twitter