Santa Barbara, CA
Jump on the School Bus made our day of wine tasting an amazing adventure! From our first conversation with Darin, we knew this was the right company to provide transportation for our group of 12, celebrating David's 50th birthday.
We talked with Darin about our ideas and plans for the day. Being that he knows the area so well, he was able to set up one of our wine tasting appointments for us. Once we confirmed all the details for the day, Darin provided us with a timeline of what our day would look like. He made the whole planning process seamless and he was so easy to work with.
When the big day arrived, Ron was assigned to be our driver. We were renting a house in Santa Ynez for the weekend and Ron had no problem driving the bus up the long hill to the property, turning it around and lining it up perfectly for our group to take photos. On a side note, you get to chose what quote/saying you'd like on each side of the bus making it extra special for whatever event you're celebrating. For us, when we told Darin we wanted "You're blowin' it!" and "We're blowin' it!" on the bus, he laughed and said, "awesome!" For our group of 12, this was a nod to our dear friend Matt, who is no longer with us. But on this day…we knew he was.
Onto the bus we go! The bus is decorated with lights all around and ready for you to plug in your device to the music of your choice. When the "DJ" in our group chose Van Halen's "And the Cradle Will Rock" as his first song at 11 in the morning, we all knew it was gonna be a good day!
Before we headed to our first stop, Demetria Estate, Ron stopped by Panino sandwich shop in town for us to get boxed lunches for later in the day. The scenic route that Ron took to Demetria was so beautiful and his personal points of interest were very insightful. Once we arrived to the winery, it was pure enjoyment for our almost 2 hour stay there. Ron came around a few times to take pictures of the group and kept us hydrated with bottled waters (good thinking, Ron!).
Up next stop #2…Saarloos & Sons. We had an appointment with Keith Saarloos to do a tour of one of his vineyards. Ron got us there and then on to Los Olivos for some tasting room visits. We had dinner planned for that evening at Sides Hardware & Shoes.
Darin had made arrangements for Ron to be with us the entire day from start to finish. He got us to all of our destinations safe and sound and allowed all of us to thoroughly enjoy ourselves. After dinner, we requested on last stop… El Rancho Market, and of course Ron agreed without any hesitation. As we rode back to our house with Oasis on the radio and all of us singing to "Wonderwall", we knew that the day we had planned with Darin and Jump on the School Bus was absolutely perfect in every way! Mission accomplished!
Thanks again Darin, Sierra and Ron for making David's 50th birthday celebration a day that we will never forget. You guys ROCKED it!!!
Cheers!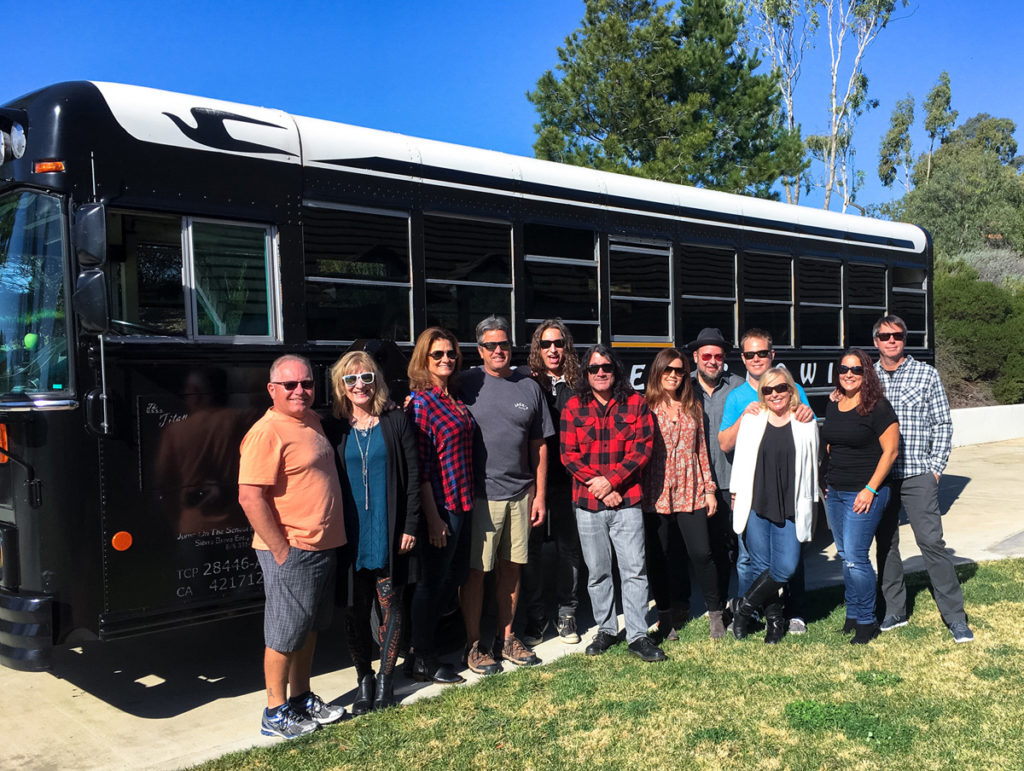 And so it begins.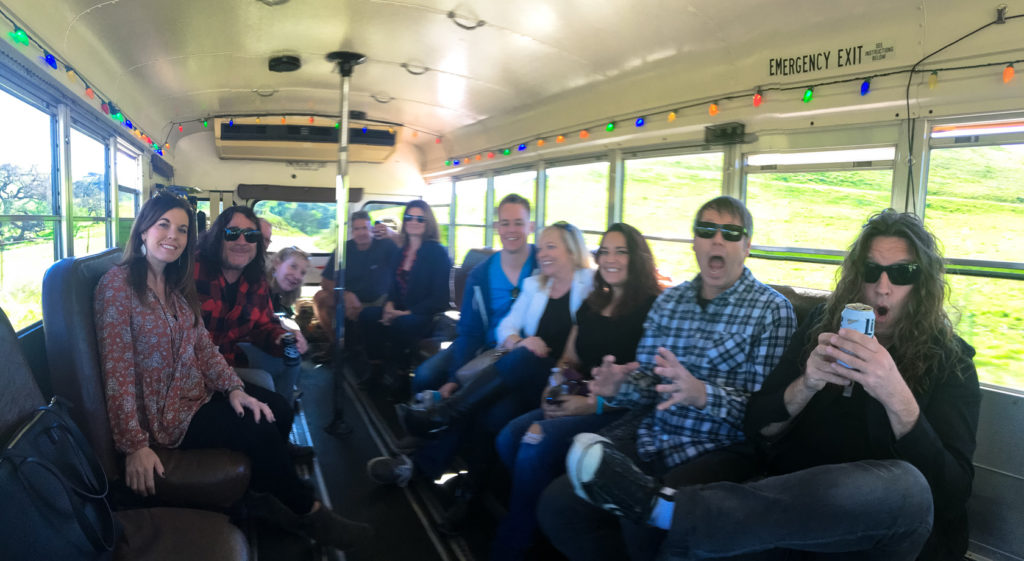 …and it's on!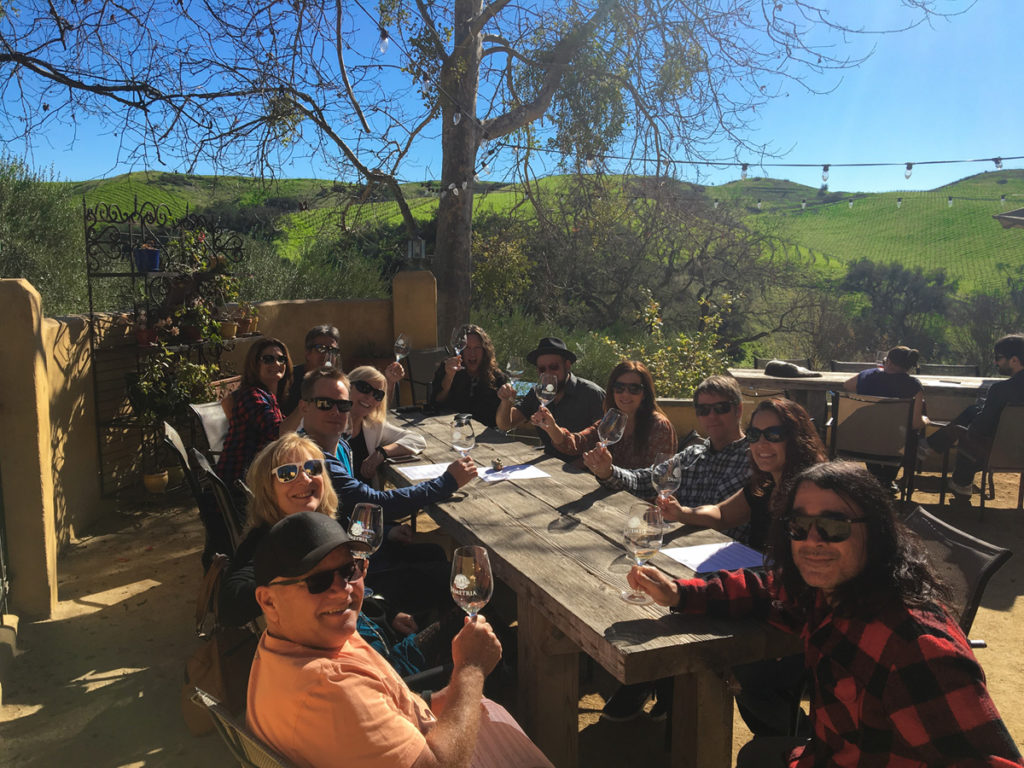 Ron capturing the fun at Demetria Estate.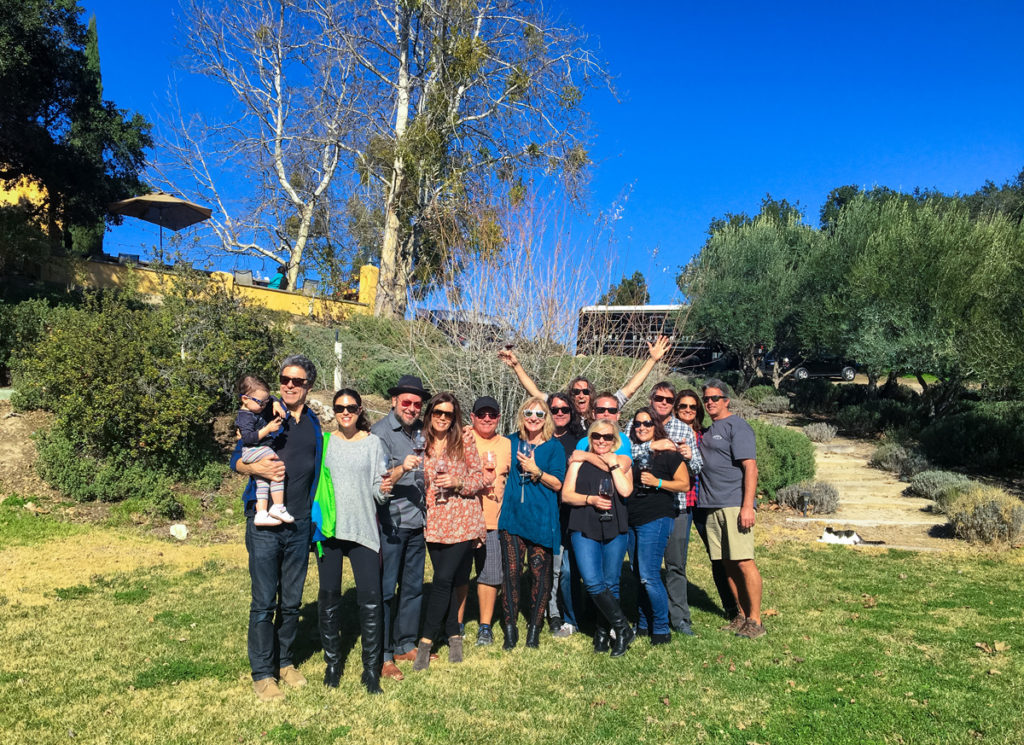 Jump on the School Bus at Demetria Estate. Good thing no one is driving!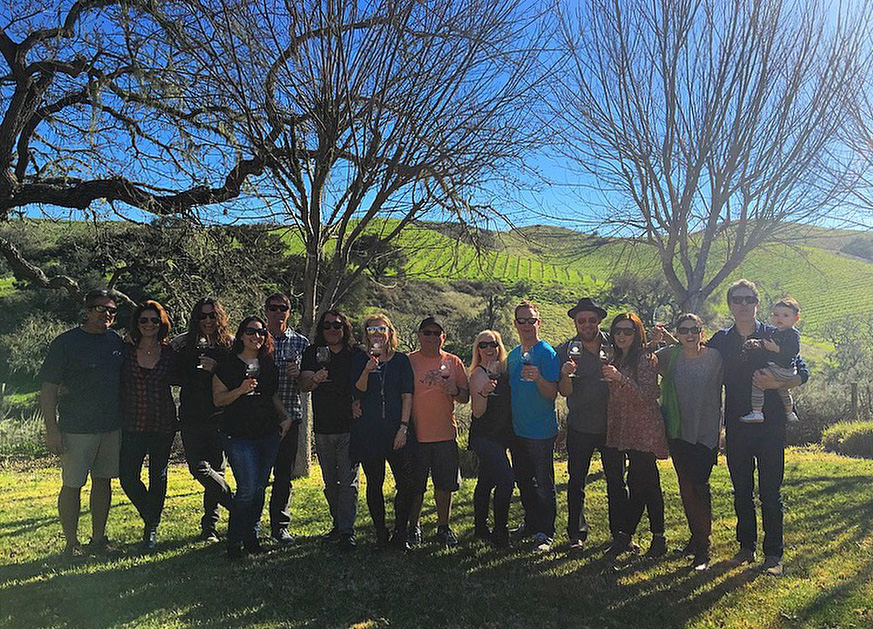 Cheers!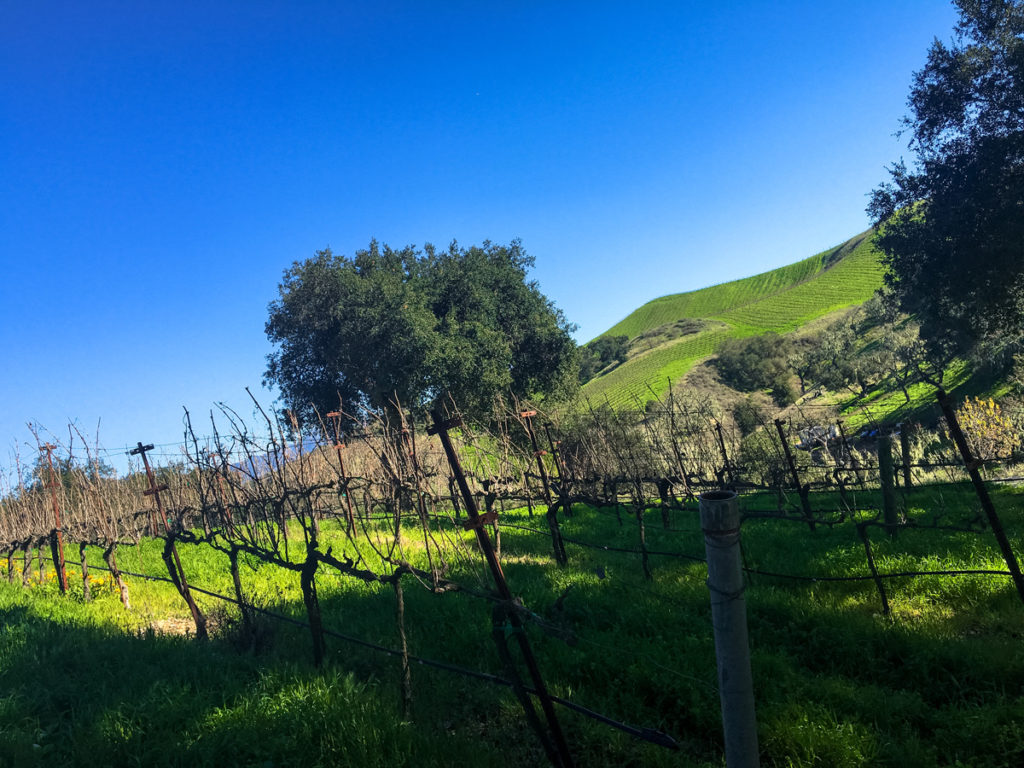 Enjoying the beauty of Demetria Estate.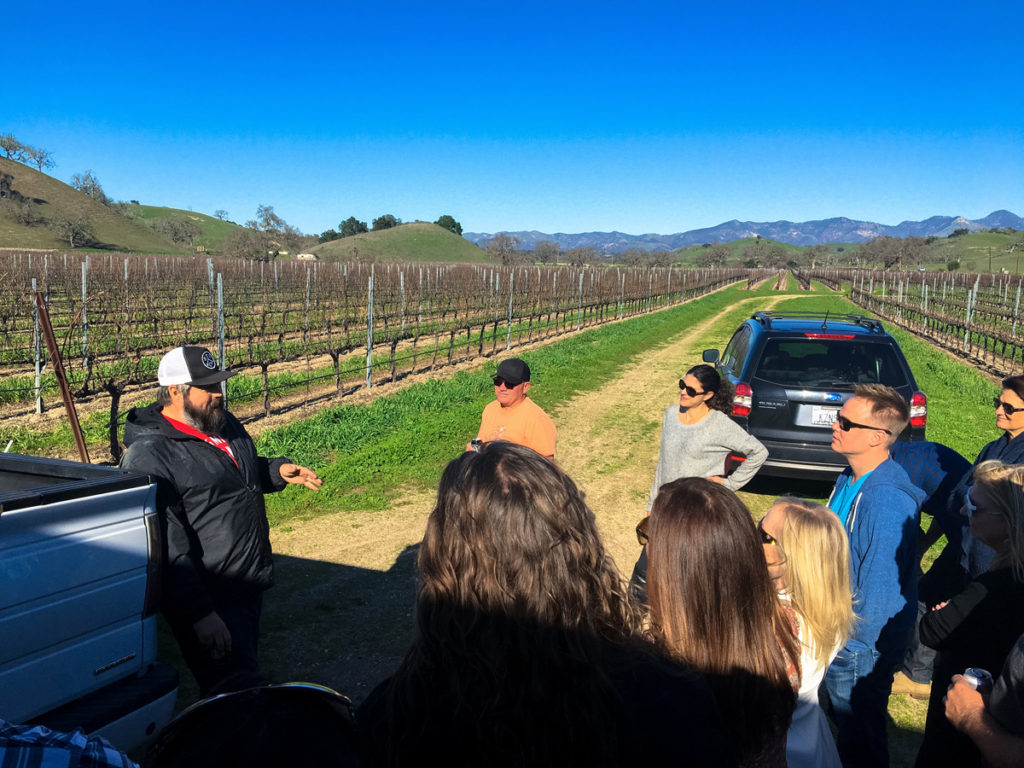 Vineyard tour with the one and only Keith Saarloos.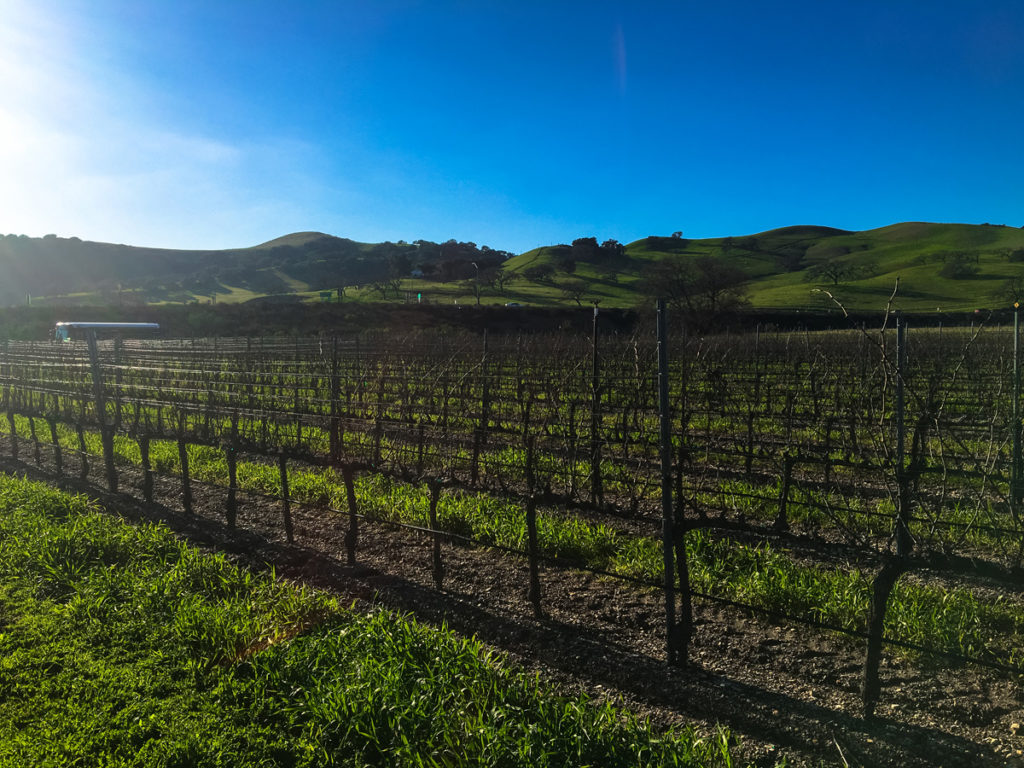 Jump on the School Bus at Saarloos & Sons El Camino Real Vineyard.
Darin or Sierra (805) 331-2301