Santa Barbara, Ca.
Santa Barbara Winery has a lot of history behind it for us. Not only is it the first tasting room we ever visited in Santa Barbara, it later became the only wine we chose to serve at our wedding, also in Santa Barbara. It has kind of become customary for us on any visit here to always make this our first stop of the day.
Located in sort of a warehouse district, Santa Barbara Winery is always a pleasant experience and we always tend to walk away with a couple bottles. Pierre Lafond pioneered this establishment and his Santa Barbara history is rooted way back. They also have their sister winery, Lafond Winery, out on the beautiful Santa Rita Hills Wine Trail. Over the years, we have noticed a couple other small boutique style wineries pop-up around Santa Barbara Winery (such as Oreana Winery, Kunin Wines, Municipal Winemakers, Pali Wine Co and the fun wine bar Corks n' Crowns). This little area of tasting rooms is apart of the "Santa Barbara Urban Wine Trail."
Over the years, we have enjoyed many visits to this place. Santa Barbara Winery is nothing fancy from the outside. A blue awning hangs from the building and there is a small patio out front with some tables and chairs covered with market umbrella's, a great spot to enjoy your wine. Step inside and the fragrant smell of wine and oak fill the air. Lined up across the back of the room and stacked to the ceiling are their wine barrels, aging the wine but also adding a nice backdrop to the tasting room. The tasting counter lives in the center of the room and is large enough to accommodate many people. Once your tasting has been poured it's always fun to take a look around at their gift items. They offer many cool things like books, pottery, kitchenwares, olive oils and more. There is also wine bins filled with bottles of their current and past releases for purchase. Price points on these wines are very reasonable, ranging from $15-$38. Some of long time favorites include: Chardonnay (Reserve), Pinot Noir (Santa Rita Hills), Syrah and Lagrien (Joughin Vineyard).
If your looking for the smell and flavor of true Santa Barbara wine, this place is for you. It's definitely a must-try for any first-timer to the Santa Barbara area. Tasting here is very casual, not stuffy and the staff is always very nice and offer good conversation. We know your stop here will be a good one!
Cheers!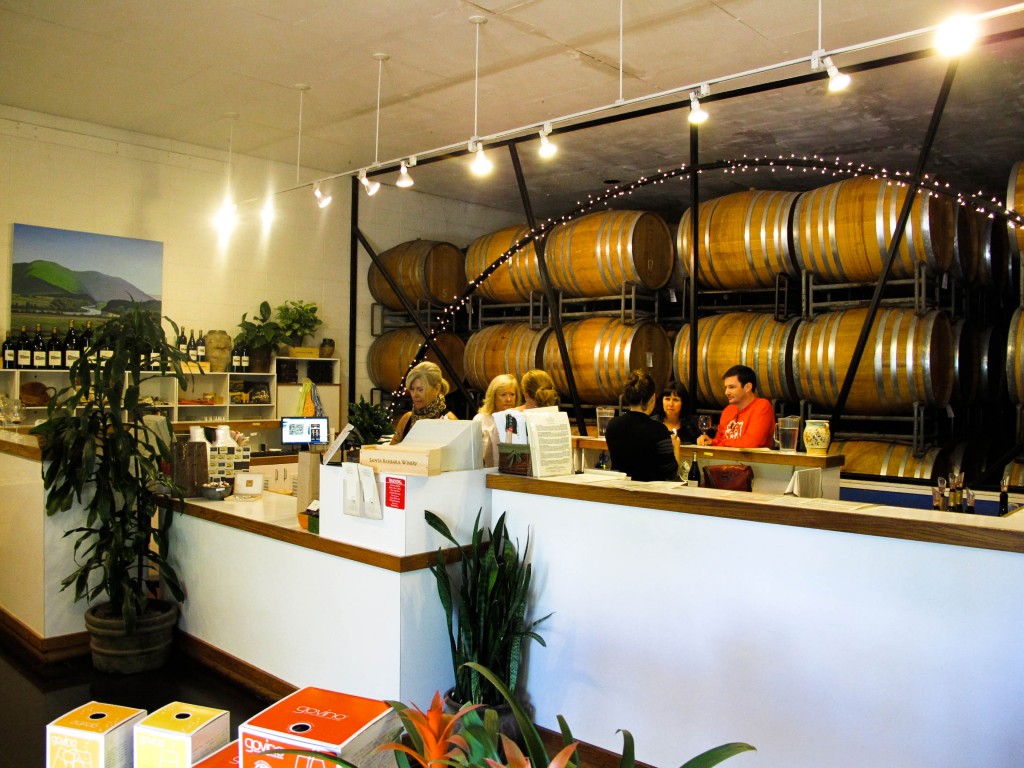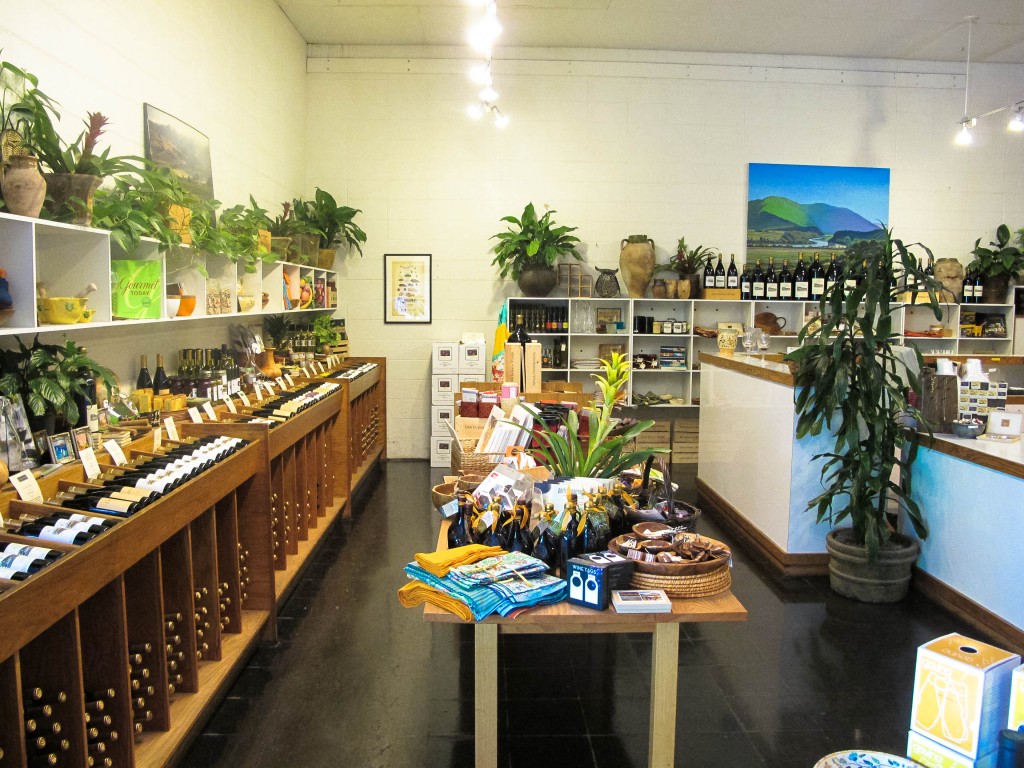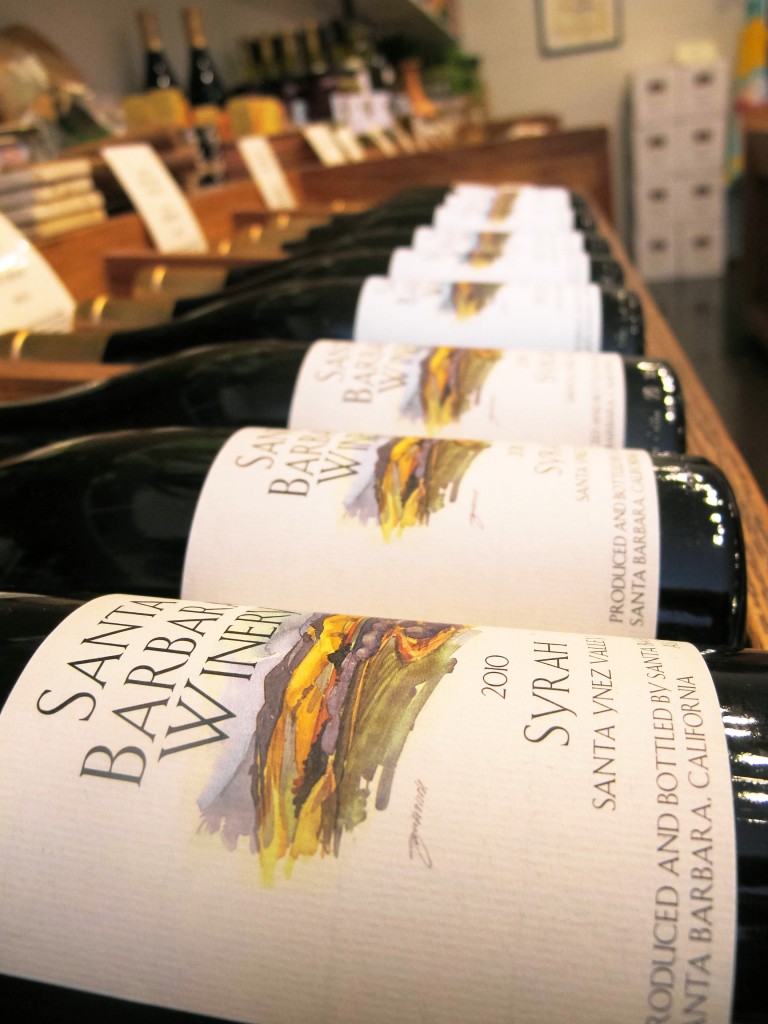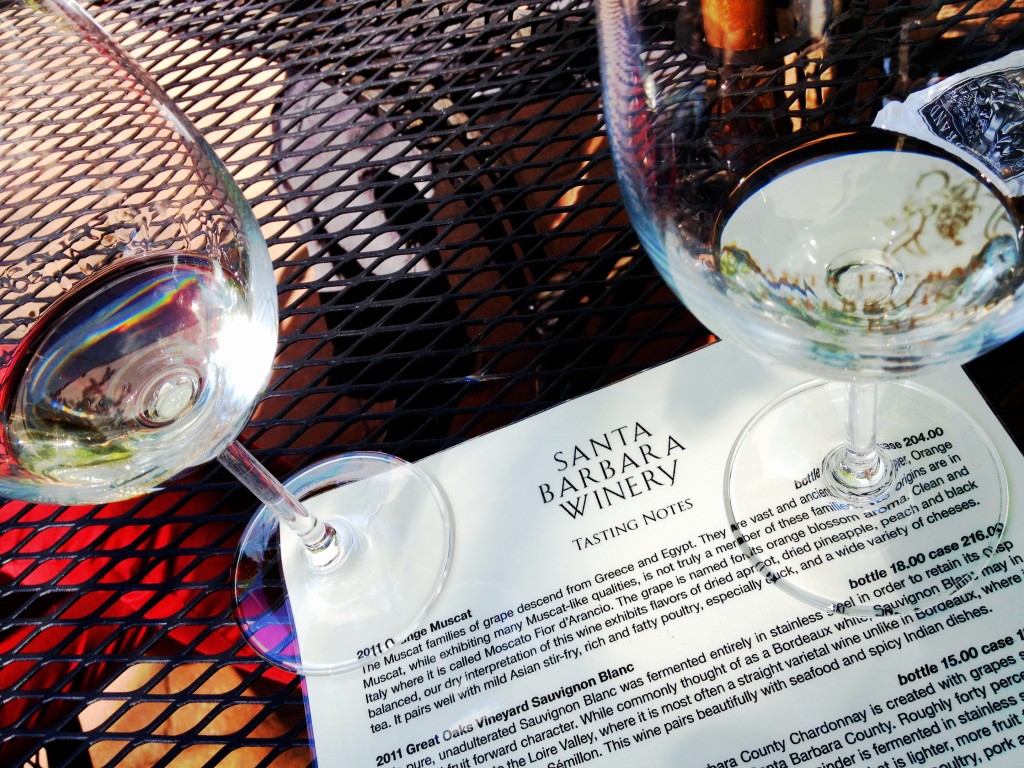 202 Anacapa Street  Santa Barbara, Ca 93101  (805) 963-3633
Hours: Open everyday 10am – 6pm
Tasting Fee: $10