St. Helena, Ca.
On our return to the Napa Valley this summer, we both knew without even asking each other that a visit to Corison Winery would be a must…and it was…FIRST STOP! Some things have changed since our last visit and blog post in 2013, so we just wanted to make sure that you have the most current and up to date information on Corison Winery.
When we arrived, our awesome host Kendra took us to our table where we would again start our wine tasting inside the barrel room. Here was the lineup:
2013 Corazón (Anderson Valley) Gewürztraminer
2013 Helios (Napa Valley) Cabernet Franc
2013 Corison (Napa Valley) Cabernet Sauvignon
1999 Corison (Napa Valley) Cabernet Sauvignon
And it was at this moment where we would find out some new changes to Corison's wine tasting menu that we wanted to pass along. They no longer offer the Corison Discovery Tastings, but now currently only offer the Corison Library Experience: Kronos Vineyard Tour & Library Cabernet Tasting.
What's exciting about this wine tasting experience is getting the best of both worlds, tasting phenomenal wine inside and outside the winery. Every wine geek knows the smell of a barrel room can be very intoxicating, so setting the tone with some nice barrel room aromatherapy is always a good way to start a tasting for us wine lovers. After some time inside, our wine glasses were poured to take out to Corison's Kronos Vineyard. A stroll through this beautiful benchland vineyard and sipping on some outstanding Napa Valley wine is an experience one doesn't forget.
We then headed upstairs to the winery's second level balcony to peer out at the breathtaking panoramic views of Kronos Vineyard, so beautiful!
Also, the price of this tasting did go up a pinch since our last visit, but we can assure you it's still worth it. You will not get lost in any wine tourist shuffle here, this intimate experience is one-on-one and very personable. The wine, the beauty, the stories, and getting to know the people that make the wheels turn around here was again…pure joy.
Cheers!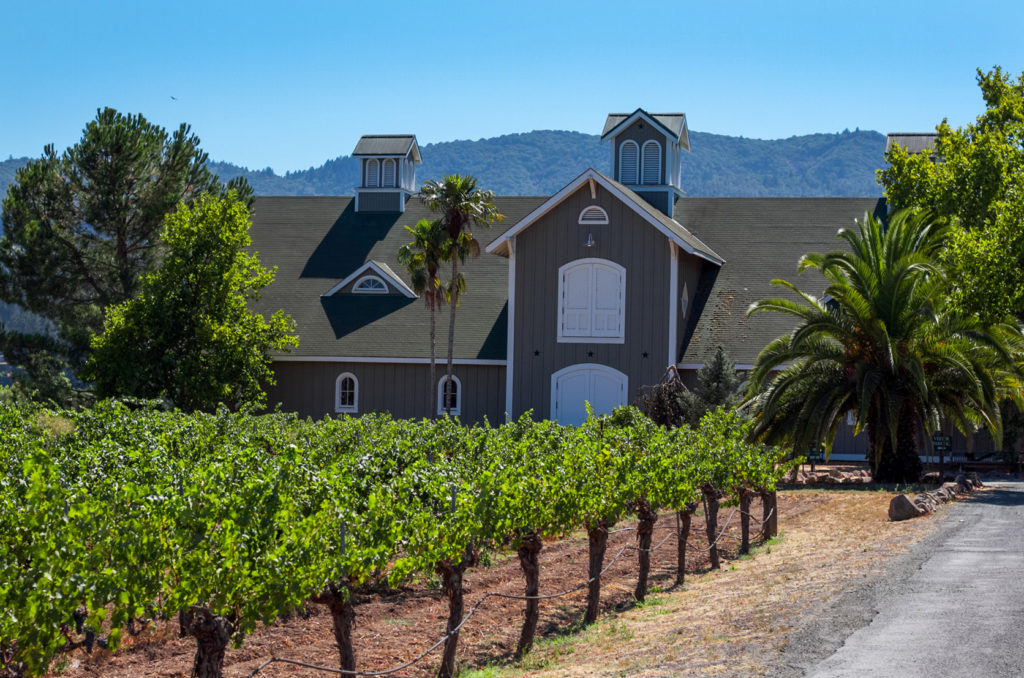 Corison Winery.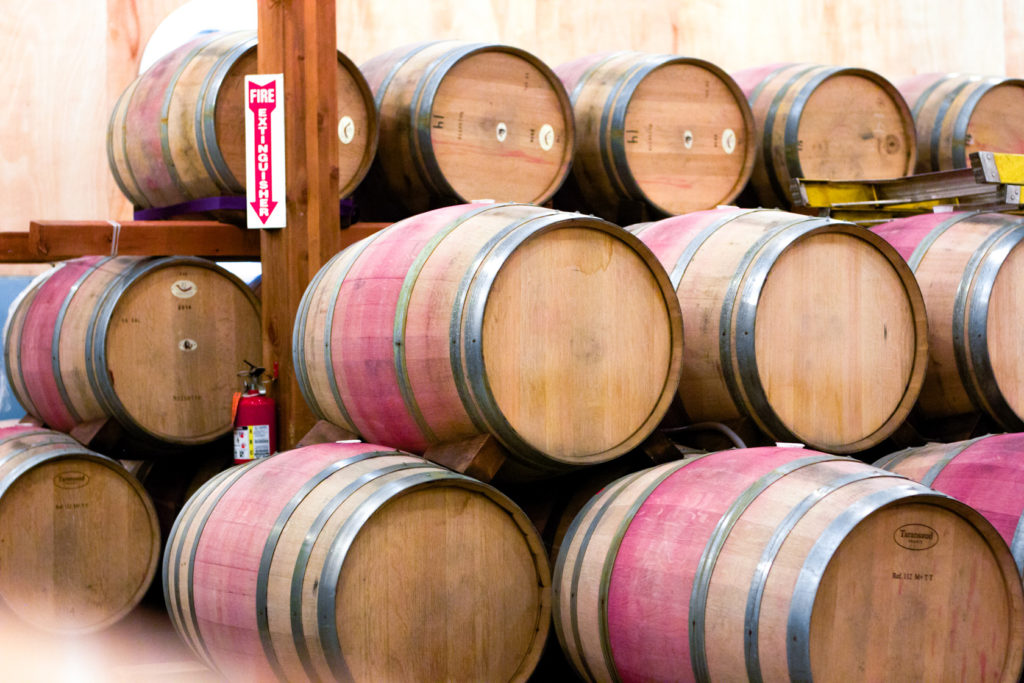 Corison's barrel room.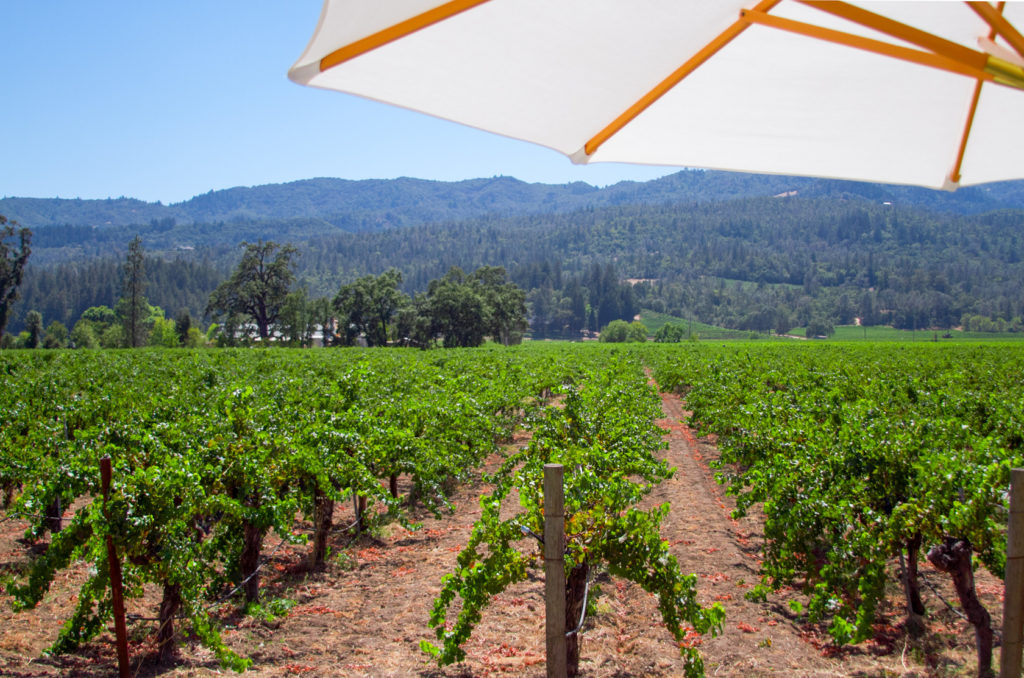 Kronos Vineyard view.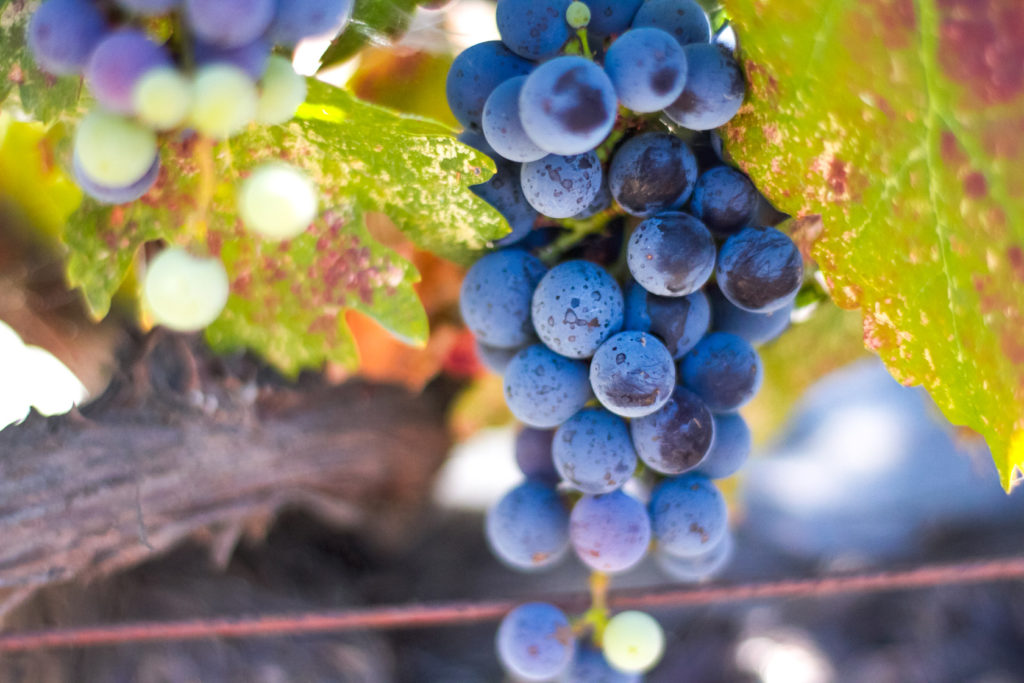 Corison Caberent Sauvignon grapes.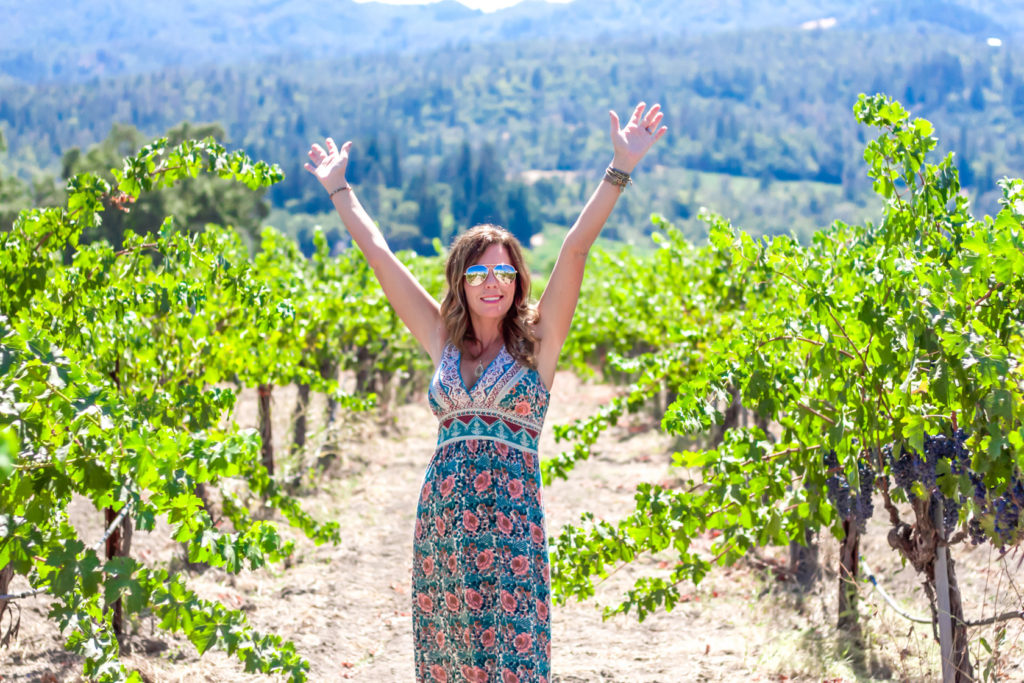 Nothing like being out in the vineyard.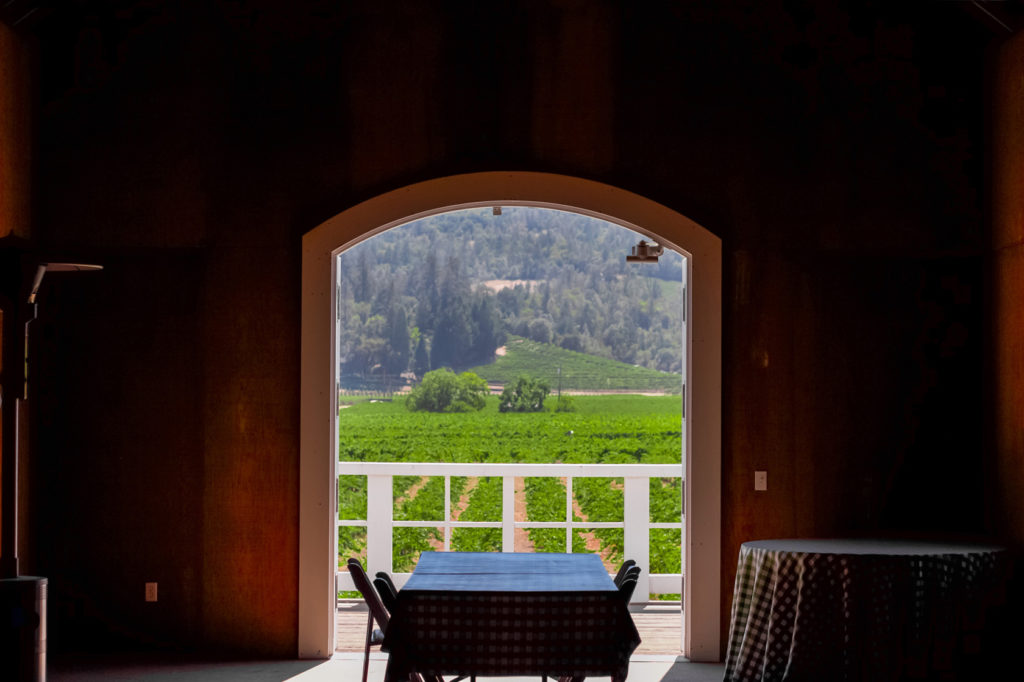 Kronos Vineyard view from upstairs inside the winery.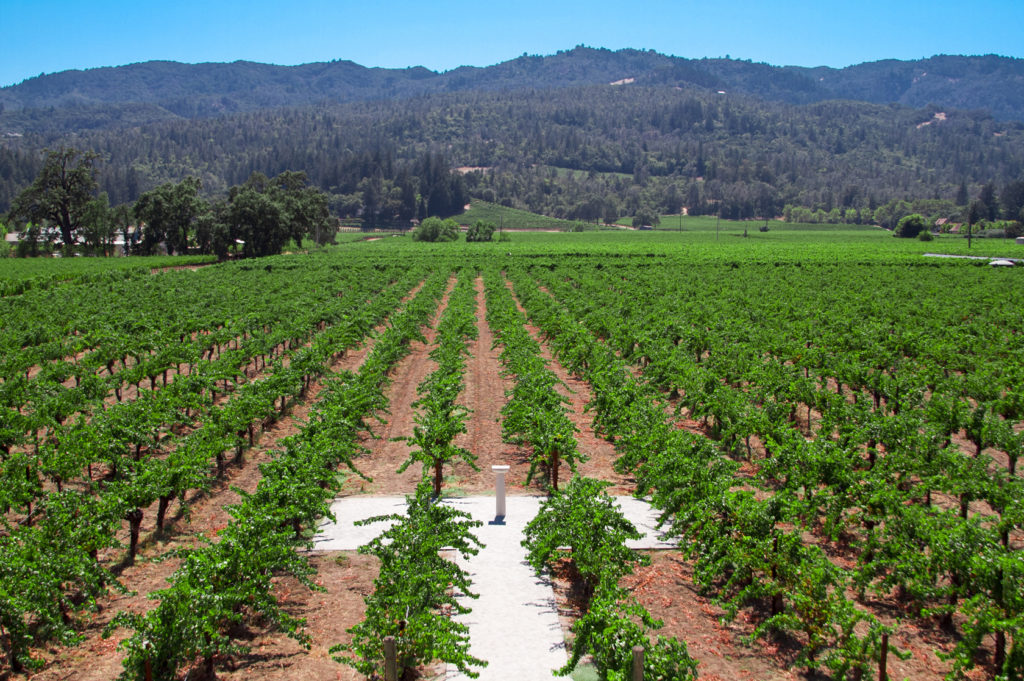 Kronos Vineyard: You won't see vineyards planted like this today where large tractors once roamed in between the vines.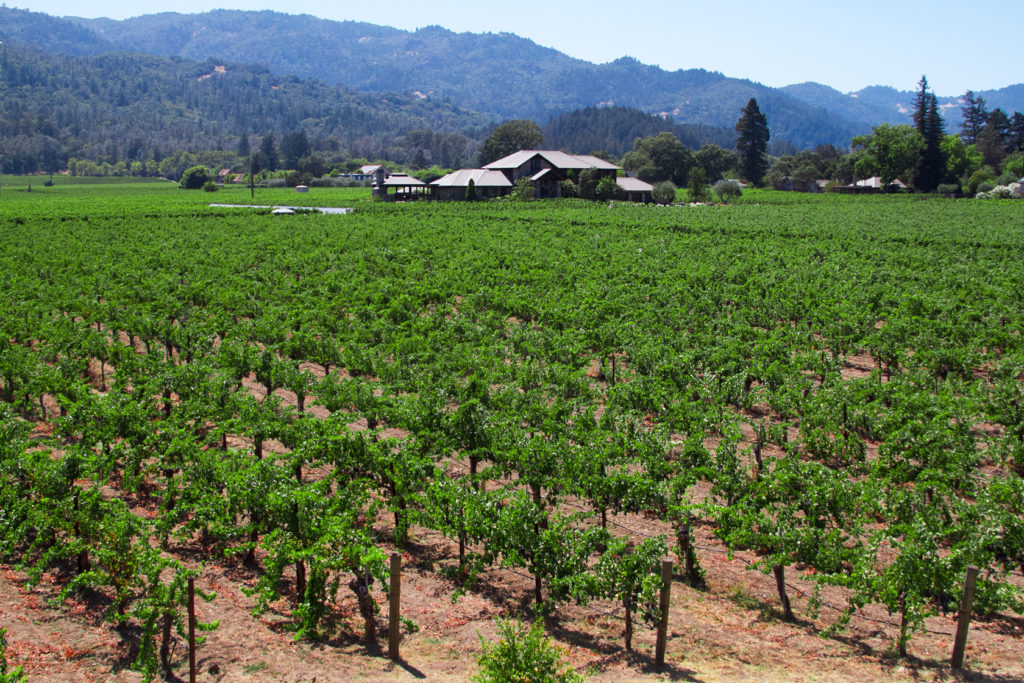 Kronos Vineyard view.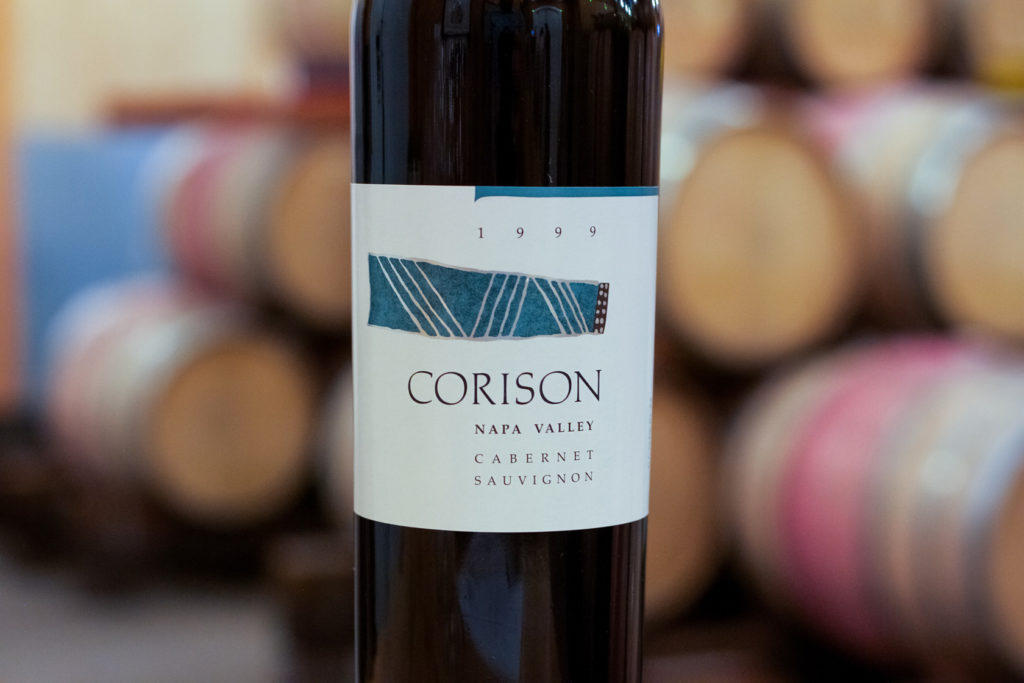 Yes! The 1999 tasting incredible right now!
Corison Winery
987 St. Helena Highway, Saint Helena, Ca 94574  (707) 963-0826
Open daily 10:00am – 5:00pm by appointment.
Corison Library Experience: Kronos Vineyard Tour & Library Cabernet Tasting $55 per person. One fee waived for each $300 purchased or Wine Club commitment. More information here.
You may also like: