Santa Barbara, Ca.
Our day of wine tasting was coming to a close as we headed out the door of Corks n' Crowns when we noticed the sweetest black dog sitting atop a small flight of steps at the back end of the building. The sign above read, Chatter-Drake wine tasting. Chatter-Drake? Never heard of it, but we have to say it was the dog that sparked our curiosity and drew us in…so in we went!
Funky yet modern, the tasting room is simple but chic and inviting. Chandeliers above, grey walls and sitting areas with plush throw pillows set the tone. Our first question was, "how long had they been there?" According to Brett, who was working that day at the tasting room, Drake Wines has been here for two years now. Really? Crazy!! We had never even noticed them before. Haven't seen them listed in SB's Urban Wine Trail or on the Santa Barbara Vintner's website. We go on to learn that winemaker Mark Cummins, who previously worked with Ken Brown and Ken Volk, sources the grapes from designated vineyards on the Central Coast (the delicious Bien Nacido being one of them) and makes the wine in Arroyo Grande. Mark's second label Chatter Wines is also poured at the tasting room.
A tasting will cost you $13 for 4 wines. We start off with a Chatter carbonated Chardonnay. Not our fav, but a really fun palate starter. Next up, the 2012 Drake Chardonnay Bien Nacido I Block…lemon curd, a hint of coconut, crème brûlée and very clean. Yes, please! Then they pour the winner, the 2012 Drake Pinot Noir Bien Nacido Vineyard G Block …OMG! That undeniable Santa Barbara County fragrance and taste we look for and love…absolutely perfect! We get excited when a small boutique winery (were talking 92 cases of this G Block Pinot) does it right! In our book, this is as good as Santa Barbra Pinot Noir gets! Mark Cummins is very specific where his grapes come from, actually showing the vineyard "row" on the label. The 2012 Pinot Noir Tele Norte Solomon Hills Vineyard was poured last, very good, but the Bien Nacido G Block was the winner for us!
Thanks to Emma (the sweet black dog on the porch), we discovered a great new wine! Drake Wines is definitely worth a visit if you're exploring the Funk Zone in Santa Barbara.
Cheers!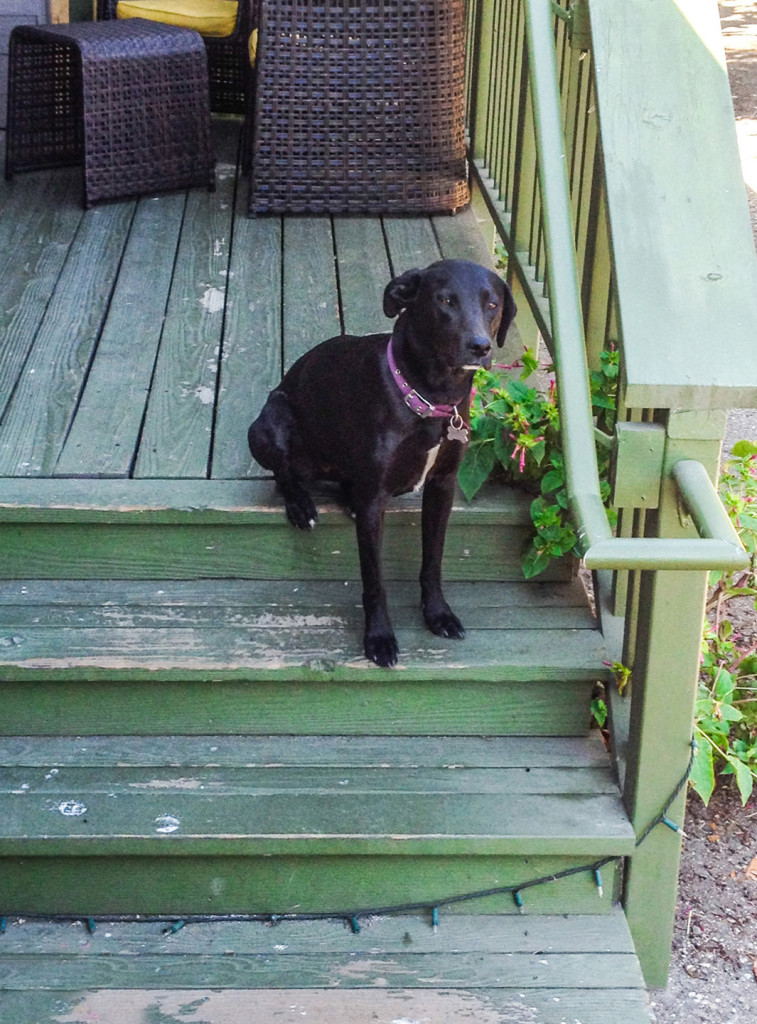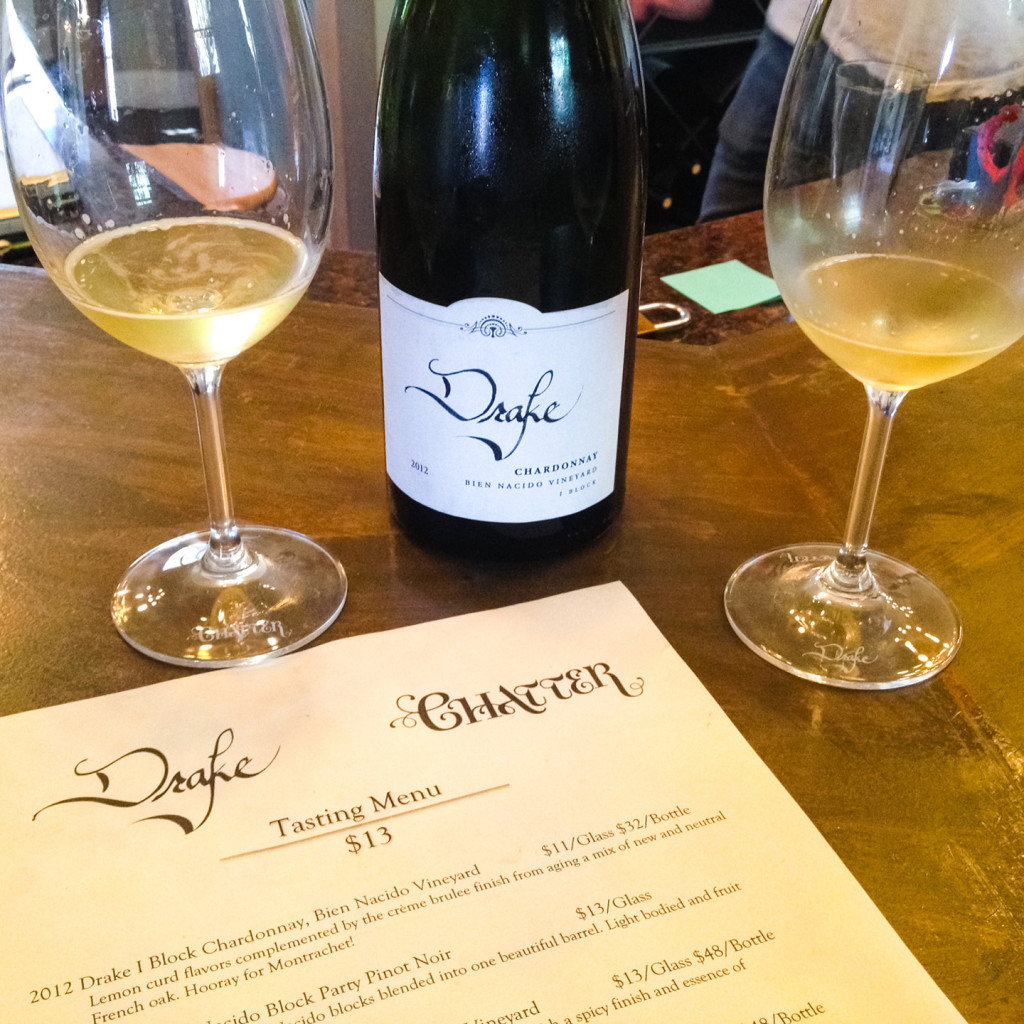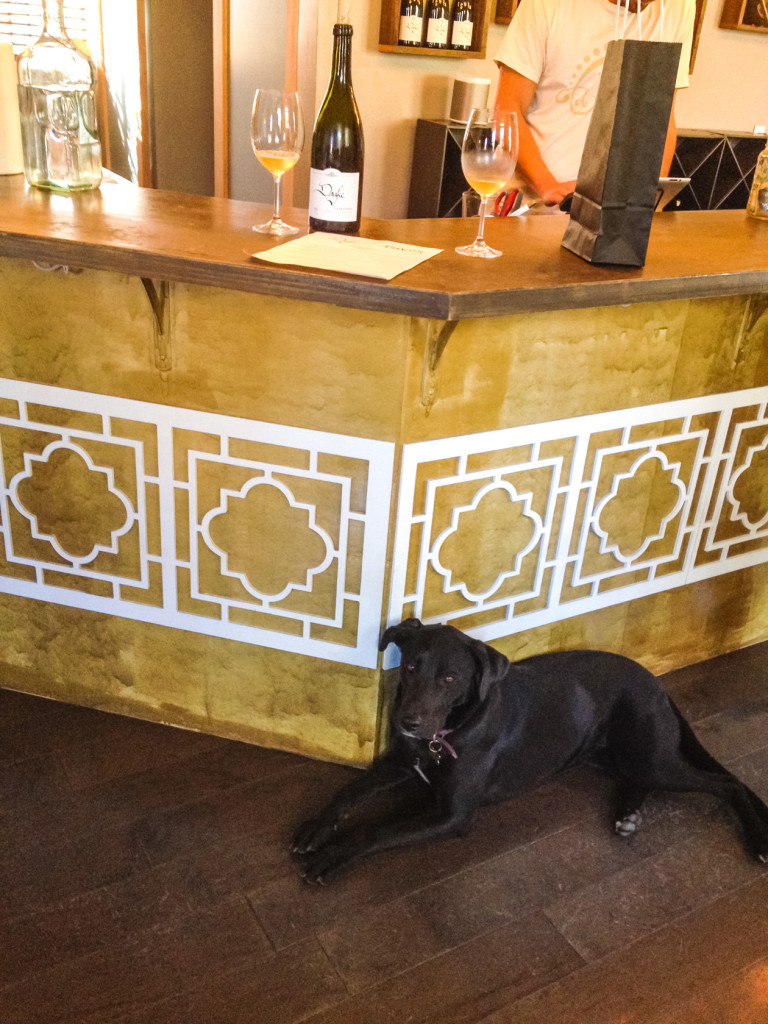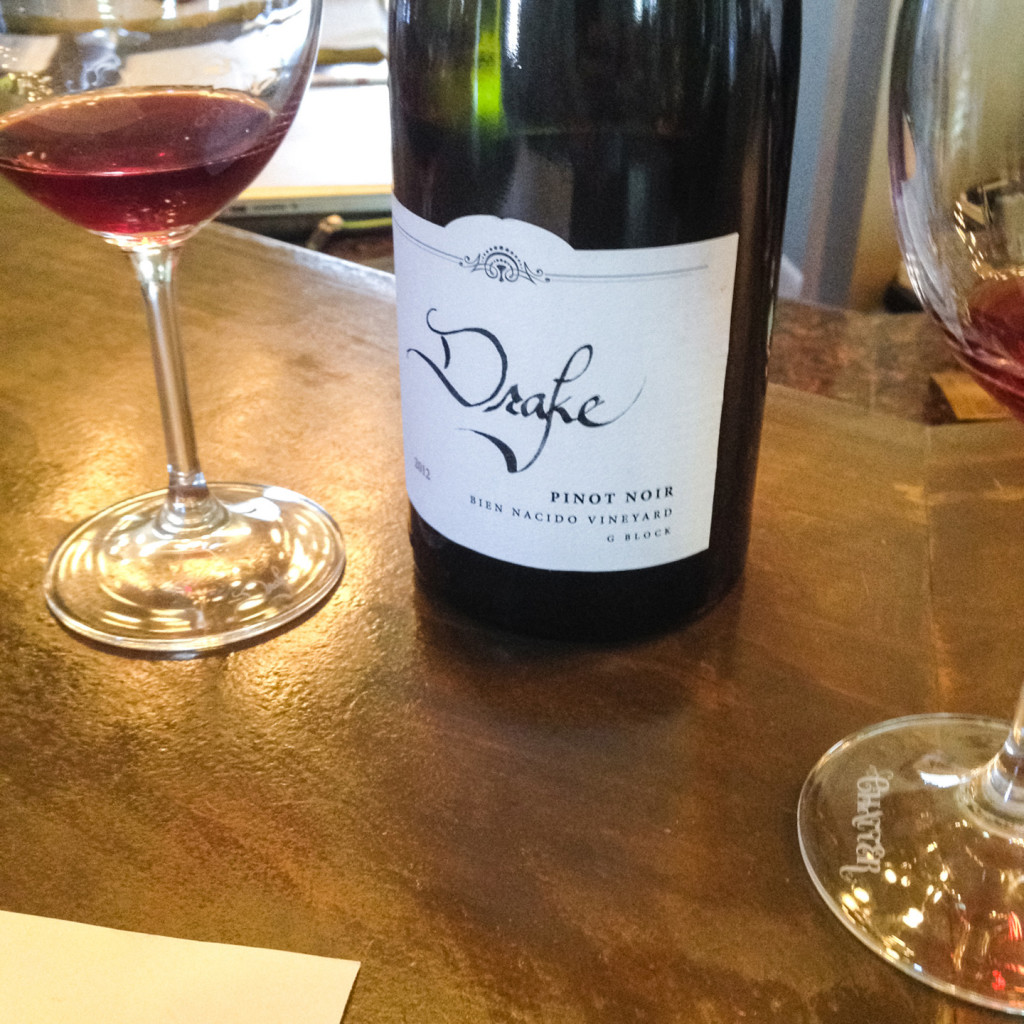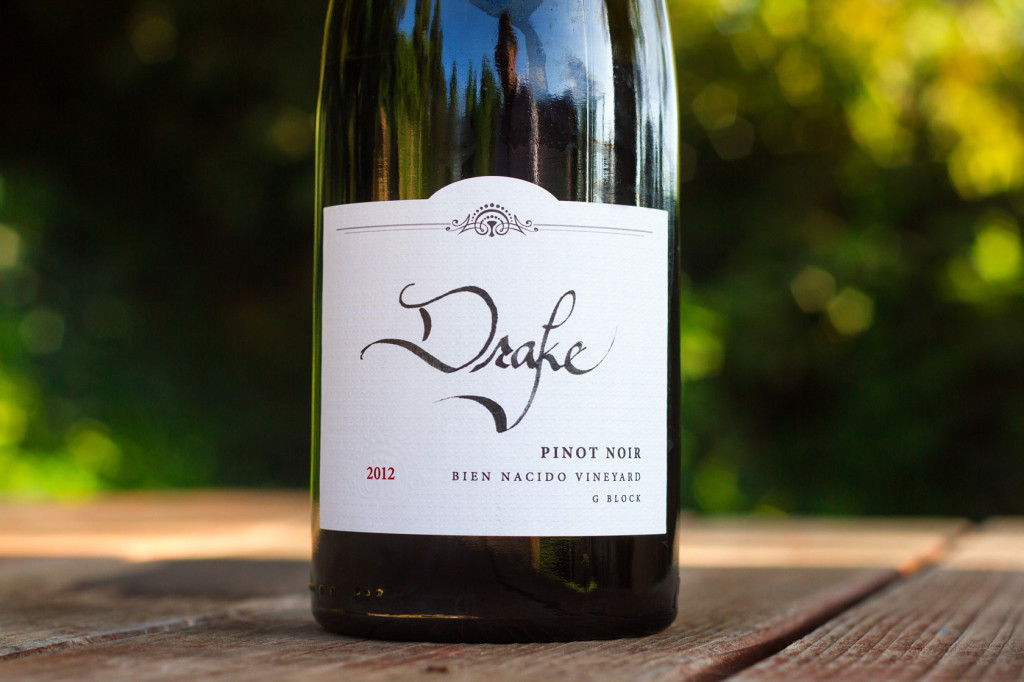 Drake Wines
32 Anacapa Street, Suite B and C, Santa Barbara, Ca 93101  (805) 845-4801
Hours:
Monday – Thursday 1:00pm – 6:00pm
Friday: 1:00pm – 8:00pm
Saturday: 12:00pm – 8:00pm
Sunday: 12:oopm – 6:00pm
Like Drake Wines on Facebook
Like Drake Wines on Twitter
You may also like:
10 New Santa Barbara Discoveries 2014