Santa Barbara, Ca.
Sometimes you walk into a place and you just instantly get a feeling. A feeling that makes you happy and a feeling that sparks your curiosity. For us, Santa Barbara Wine Collective did just that. The space is industrial with its roll up garage doors, high ceilings, urban light fixtures and a wide open concept. But at the same time, this place feels cozy, comforting and just simply draws you in.
Santa Barbara Wine Collective is the first communal wine tasting room located in Santa Barbara's Funk Zone, right next door to Les Marchards Wine Bar. Producers involved include Sandhi, Babcock, Ca' del Grevino and Fess Parker.
What this place offers that is different than your normal wine tasting flight, is they offer a two at a time, side by side wine comparison. They want you to taste, compare and learn about the differences between vineyards, AVA's, and winemakers styles of Santa Barbara County.
We met up with Megan Cline who was our fantastic wine host for the day. She gave us the ultimate wine tasting while sharing her knowledge and pouring outstanding wines from the area. Here's what we tasted!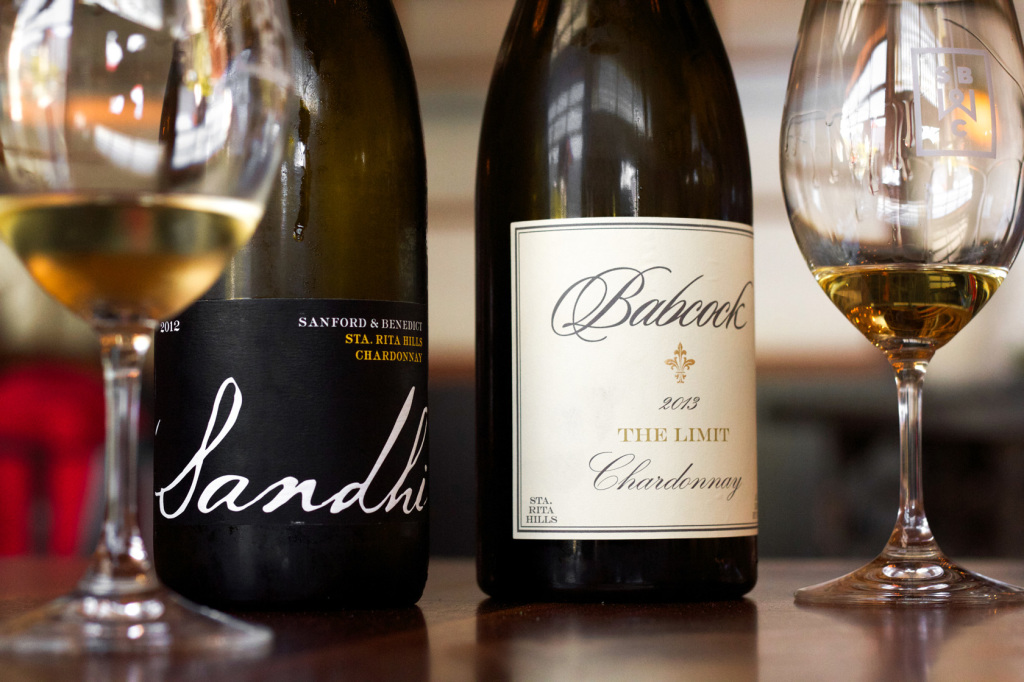 2012 Sandhi (Sta. Rita Hills) Chardonnay Sanford & Benedict Vineyard with
2013 (Sta. Rita Hills) Babcock "Limit" Chardonnay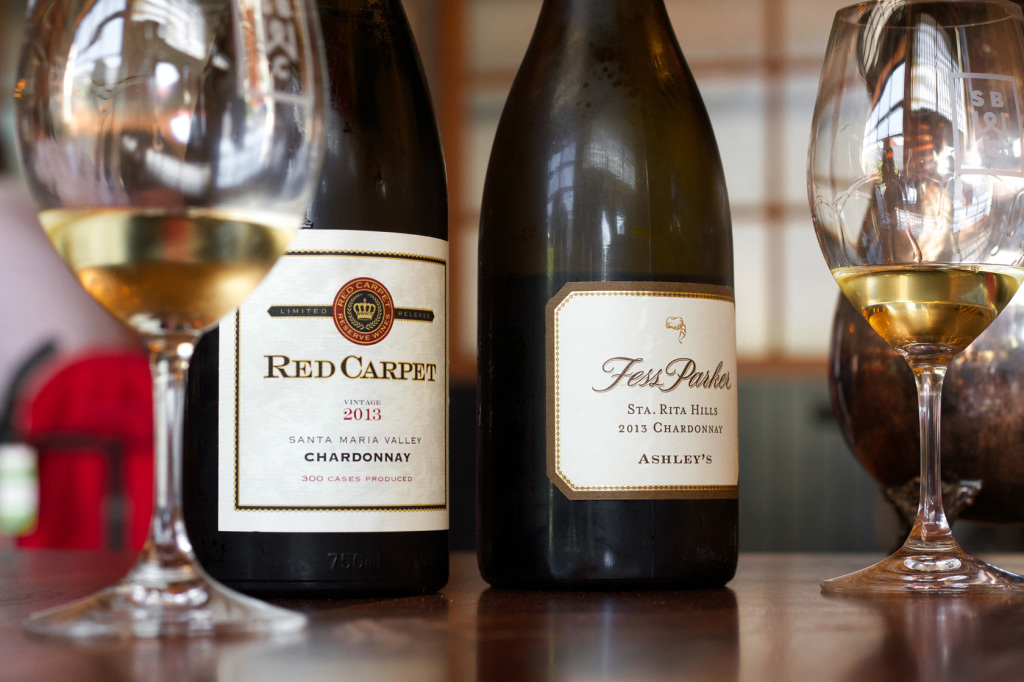 2013 Red Carpet (Santa Maria Valley) Chardonnay with
2013 Fess Parker (Sta. Rita Hills) "Ashley's" Chardonnay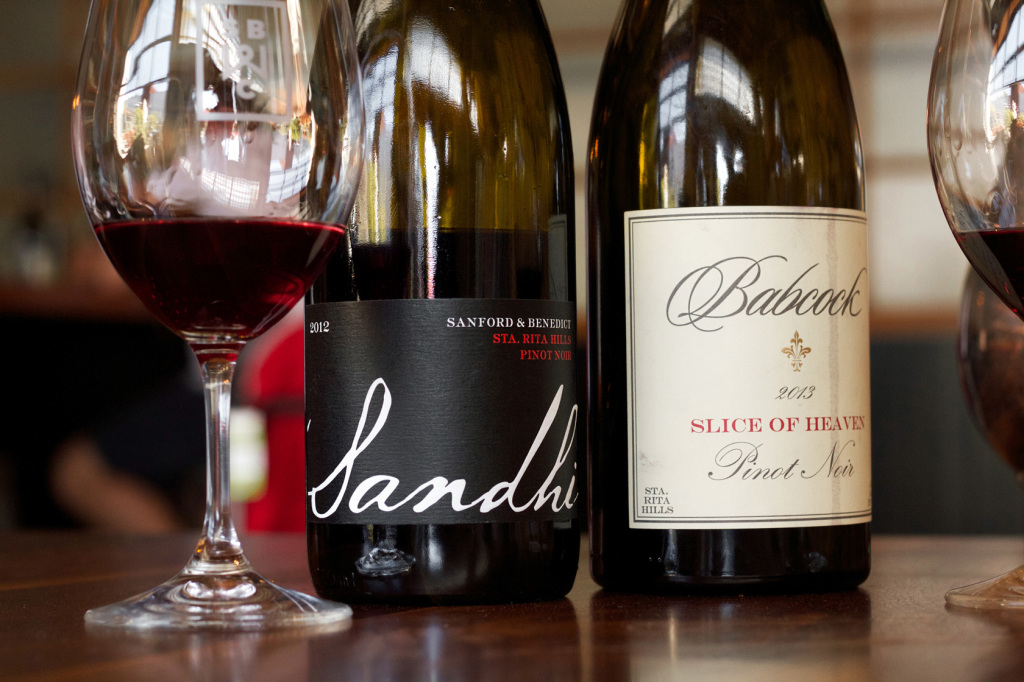 2012 Sandhi (Sta. Rita Hills) Pinot Noir Sanford & Benedict Vineyard with
2012 Babcock (Sta. Rita Hills) "Slice of Heaven" Pinot Noir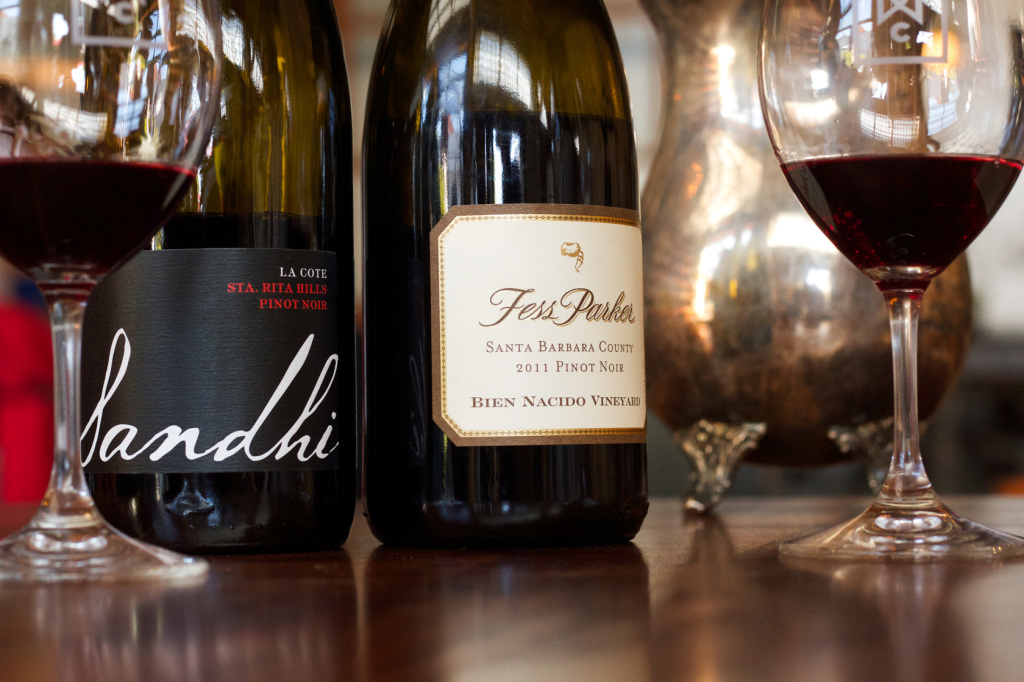 2012 Sandhi (Sta. Rita Hills) Pinot Noir Cote Vineyard with
2011 Fess Parker (Santa Barbara County) Pinot Noir Bien Nacido Vineyard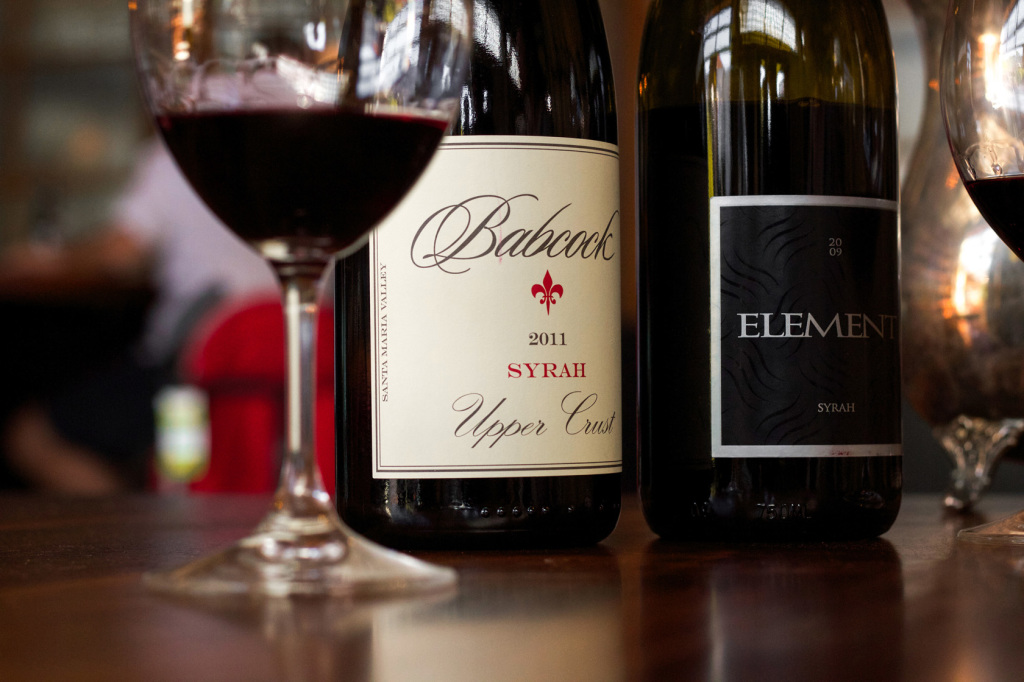 2011 Babcock (Santa Maria Valley) "Upper Crust" Syrah with
2009 Element (Santa Maria Valley) Syrah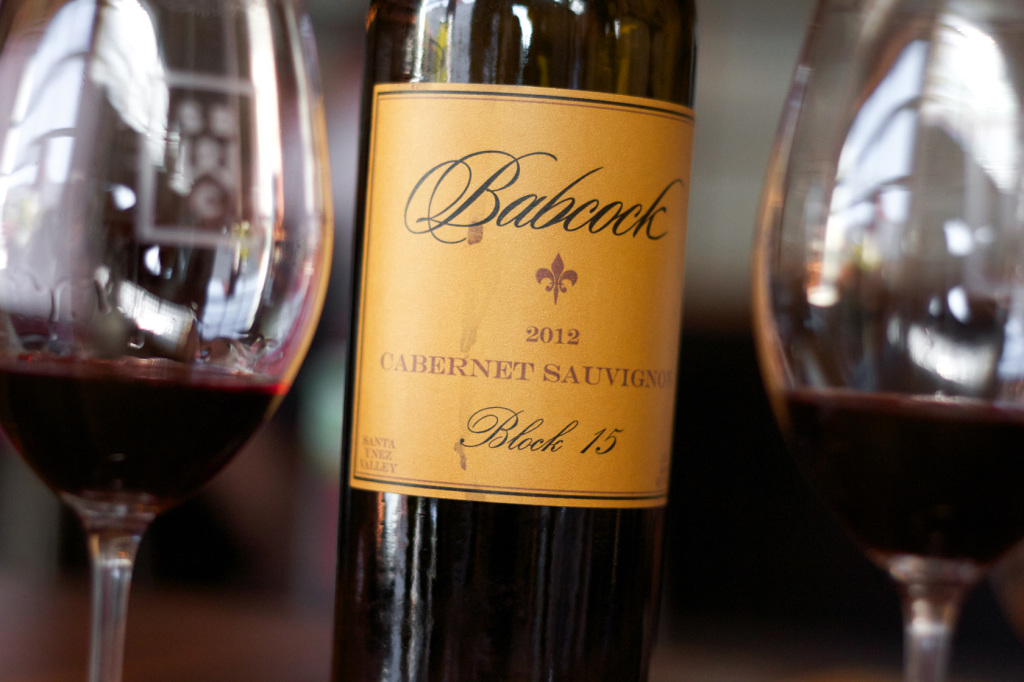 2012 Babcock (Santa Ynez Valley) "Block 15" Cabernet Sauvignon
Wow! What a great concept! We had so much fun sipping, discussing and debating which ones we liked or preferred. Just because wines come from the same region doesn't mean they are going to taste the same and this side by side comparison proved just that. Winemaker Sashi Moorman from Sandhi will pick grapes early (up to three weeks) making the flavors of these wines very unique, allowing you to really taste the difference.
We really want to thank manager Alejandro Medina for reaching out to us with an open invitation. Our experience at Santa Barbara Wine Collective was so enjoyable. We look forward to our next visit with some friends. We hear others such as Jonata and Qupé will soon be joining SB Wine Collective. Be sure to look for their Sunday brunch pairings with local chefs coming soon!

Cheers!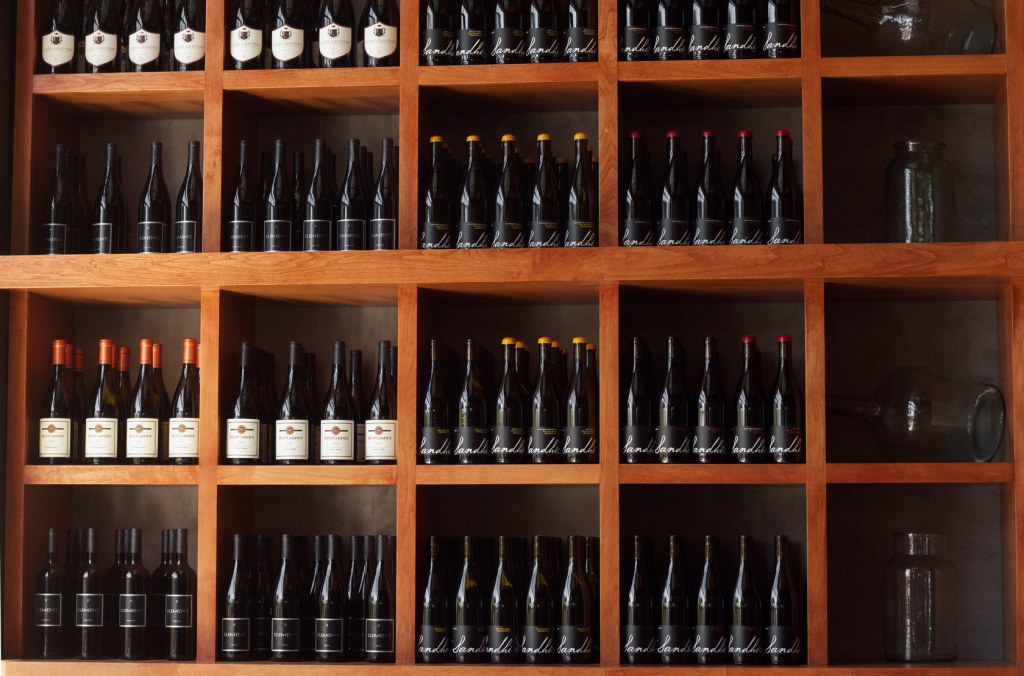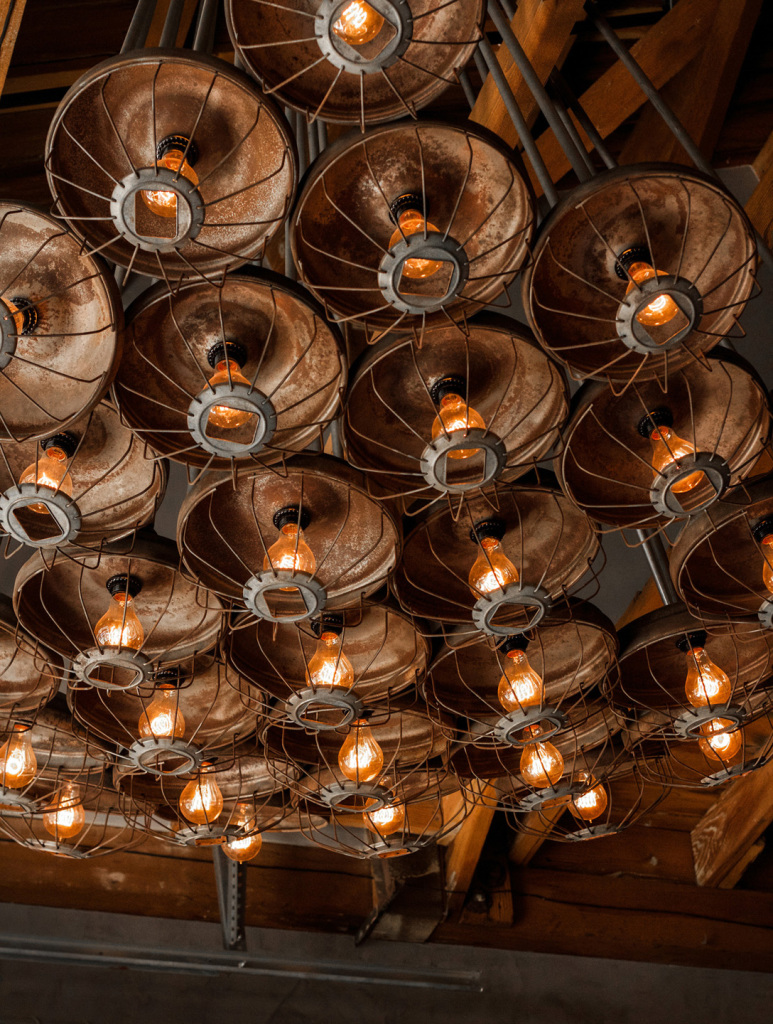 131 Anacapa Street Santa Barbara, Ca 93101  (805) 456-2700
www.santabarbarawinecollective.com
Hours:
Tuesday through Thursday: Noon – 6:00pm
Friday and Saturday: Noon – 7:00pm
Sunday: Noon – 6:00pm
Tasting Fee:
Flights are $15
Wines by the glass also available.
You may also like: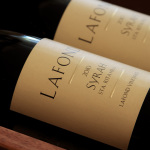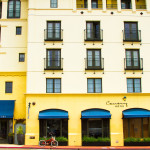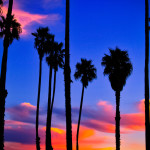 10 New Santa Barbara Discoveries 2014