Santa Barbara, Ca.
Tucked away down a tree lined street in Santa Barbara, Jaffurs Wine Cellars produces some really outstanding wine. You can almost drive right by their tasting room and not even realize it. That's because it is literally a small industrial building filled with all the tools to produce delicious wines. When you're tasting here, you're right in the midst of the fermenting grapes, oak barrels and stainless steel tanks. And let's not forget some old longboards hanging up high on their ceiling. The smell of wine and oak fills the air. It's not your typical wine tasting room. No fancy wine bar, nowhere to sit down, no knick-knacks to buy and definitely no panoramic views!
Their specialty here is producing some fantastic Rhone varietals! Grenache Blanc, Roussanne, Viognier, Grenache, Mourvedre, Syrah and Petite Sirah. Last year Jaffurs surprisingly entered a Burgundian varietal to their roster, Pinot Noir! But, it hides behind the label, Mistress. Jaffurs creme de la creme, Upslope Syrah is one of their flagship wines. The 2008 Upslope was one of the silkiest, smoothest Syrah's we've ever had. Our Thanksgiving dinner 2010 will always bring back memories of this awesome wine!
Personally, these wines have become quintessential Santa Barbara wine flavors for us. Just like your mom's chocolate chip cookies conjures up memories of home, Jaffurs for us always brings our hearts back to Santa Barbara. And what seals the deal, is their prices. About three years ago, we noticed Jaffurs getting really high marks in the wine rating magazines. We felt like our little secret was going to be discovered and things would never be the same. Not true. Jaffurs still manages to keep their prices the same, not like some of the other wineries that get recognition and skyrocket their prices. The 07 Jaffurs Syrah ($25) scored 94 points Wine Spectator and their 08 Syrah Bien Nacido Vineyard scored a whopping 97 points from Robert Parker was a mere $42! In fact, most of their wines are scored in the 90's plus. This is something that means a lot to us…high quality and good price. A small production winery with some big flavors. It's currently the only wine club we are members to.
No trip to Santa Barbara is complete without some Jaffurs!
Cheers!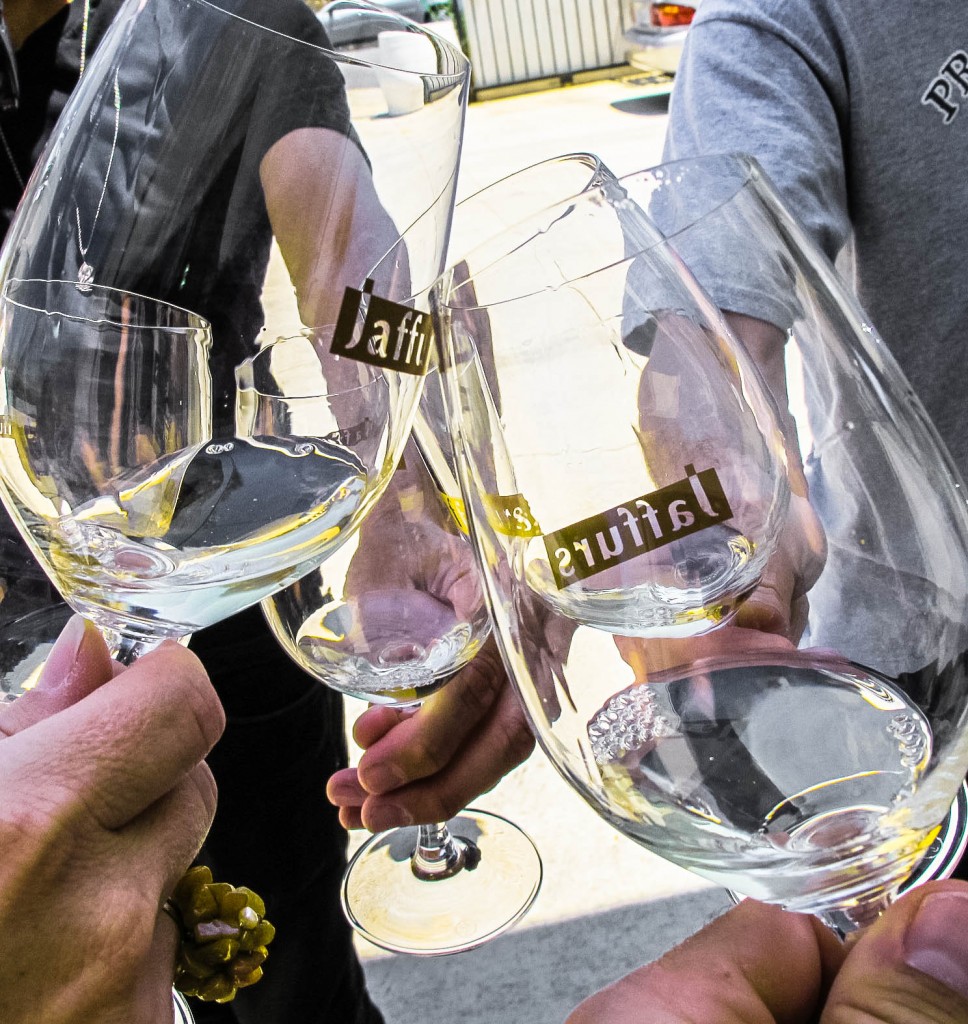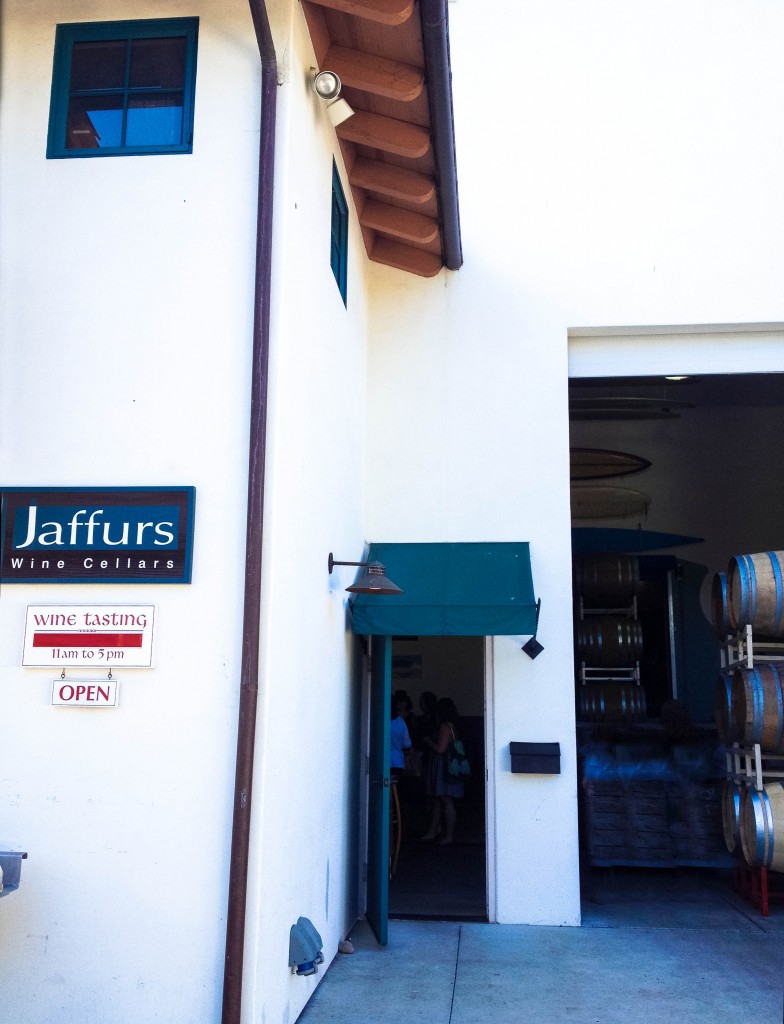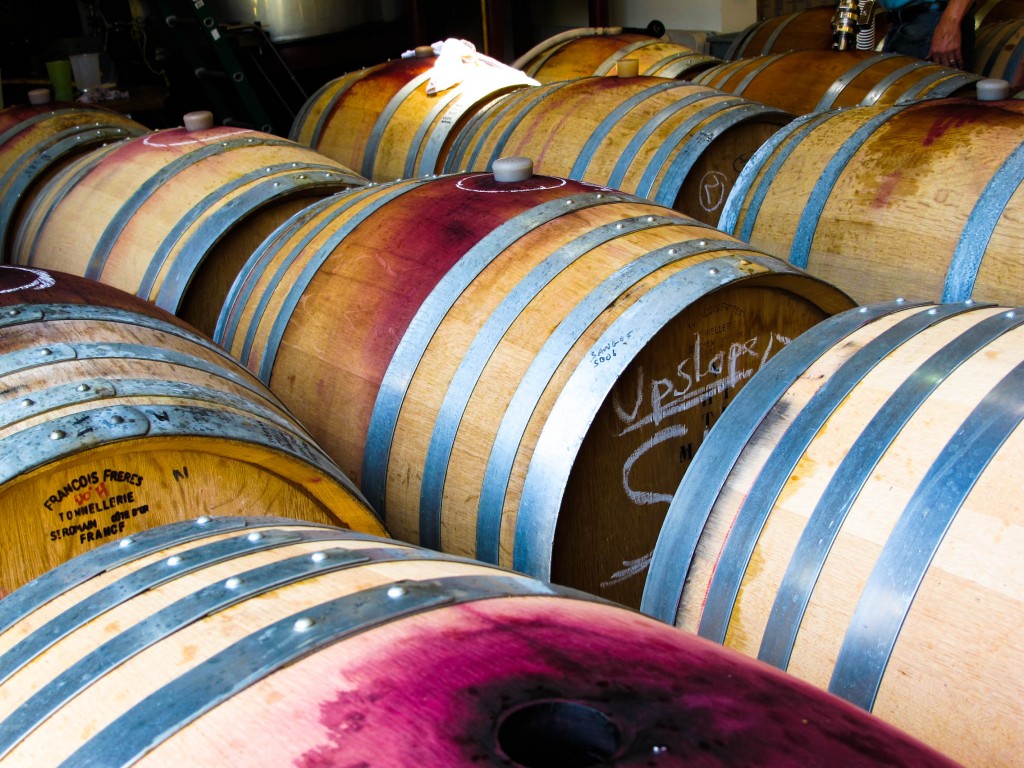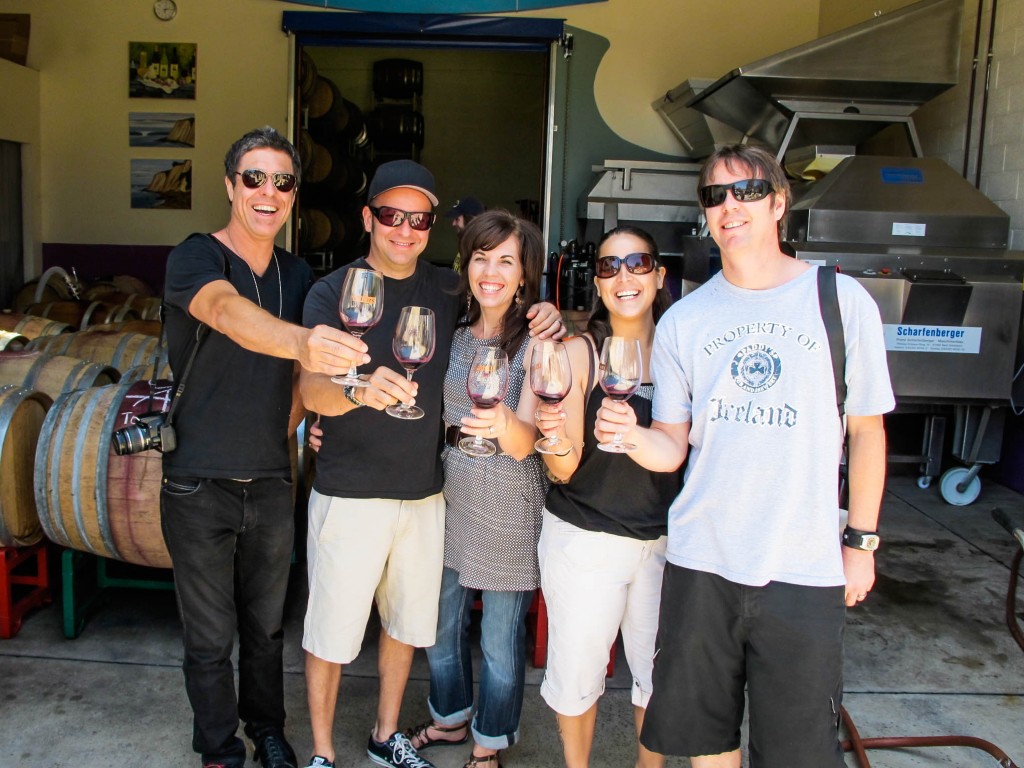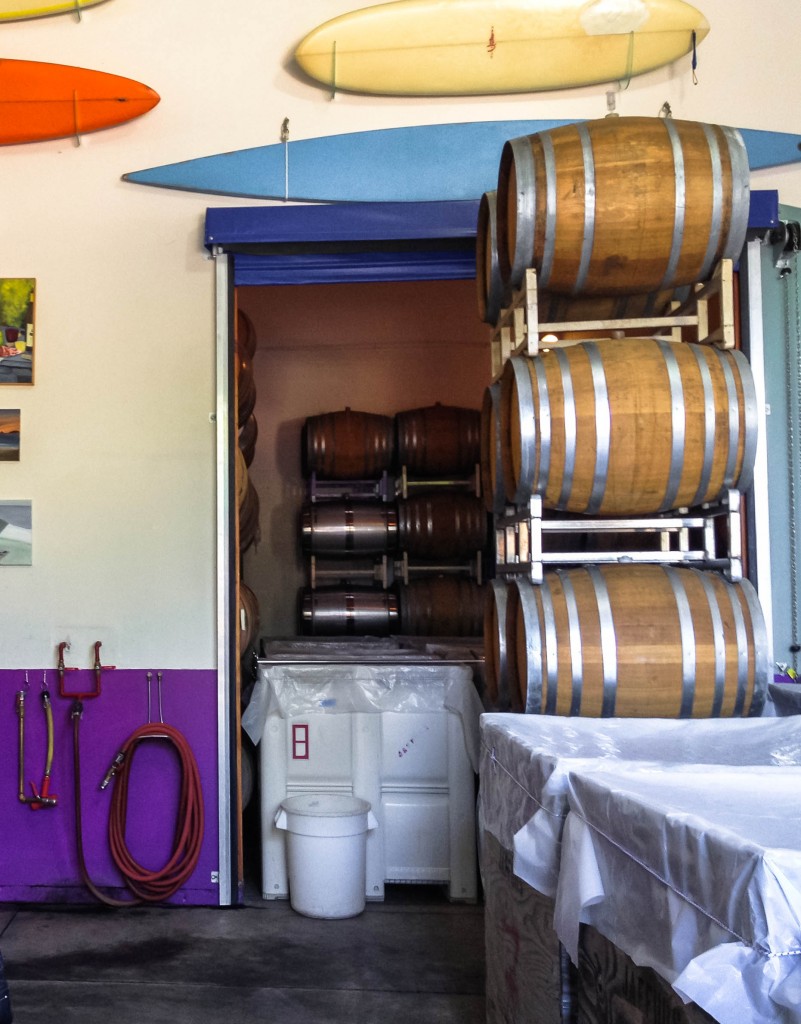 Jaffurs  www.jaffurswine.com
819 East Montecito Street  Santa Barbara, Ca 93103  (805) 962-7003
Hours: Friday thru Monday 11am – 5pm. During summer months everyday 11am – 5pm.
Tasting Fee: $10 per person