Los Olivos, Ca.
We hope everyone had a fantastic holiday and that your New Year's brought lots of good cheer…and a lot of great wine! We're starting 2015 off with a winery we just visited, Larner Vineyard & Winery, located smack dab in the heart of downtown Los Olivos.
Larner's wine tasting room is connected to the Los Olivos General Store…an eclectic boutique store that offers some fantastic modern home goods, art, bath & body products, speciality food items, jewelry, cookbooks, and an array of cool knick-knacks. Nothing like doing a little shopping while sipping some great wine!
As we walk into one of the smallest tasting rooms we've ever visited, we are immediately greeted by Christina Larner, owner of Los Olivos General Store and wife to winemaker Michael Larner. She is in a teeny-tiny corner pouring wine this day. We get to talking to Christina and boy…she is so down to earth and so sweet. Her personality sure makes our wine tasting experience a very pleasurable one, not to mention the wine she is pouring is incredible! Christina then begins to tell us the Larner story…
In a nutshell, "Larner Vineyard is a small, family-run vineyard located in the heart of the best grape-growing region of Santa Barbara; Ballard Canyon in the heart of the Santa Ynez Valley. Founded by Stevan and Christine Larner in 1997, the property is managed today be the second generation of Larners. Michael and his wife, Christina, live onsite and Monica Larner (Michael's sister) returns regularly from her adopted home, Italy." In 2005, Michael Larner graduated from UC Davis with an MS degree in Viticulture & Enology and the rest is history. Larner's first vintage was in 2009 and they've been making delicious wine ever since. And they still sell their high quality grapes to such producers as Jaffurs, Kaena Wine and Herman Story (just to name a few).
Our wine tasting consisted of:
2012 Rosé $25
2010 Elemental (57% Grenache, 33% Syrah, and 10% Mourvede) $36
2010 Grenache $46
2010 Syrah $40
2010 Reserve Syrah $72
We really enjoyed all the wines. It's always very exciting to experience boutique, high quality, small production wines! The flavors of the Grenache and Syrah were very reminiscent of our wine tasting experiences in this area over a decade ago. Two thumbs up!
They are working hard on having a tasting room located out at Larner Vineyard in Ballard Canyon (AVA), but for now they are dealing with city red tape regulations. We will sit and wait patiently for the grand opening one day.
Next time you're wine tasting in the Santa Ynez Valley, give Larner Winery and Los Olivos General Store a visit!
Cheers!
Photo credit by our 9 year old son, Julian.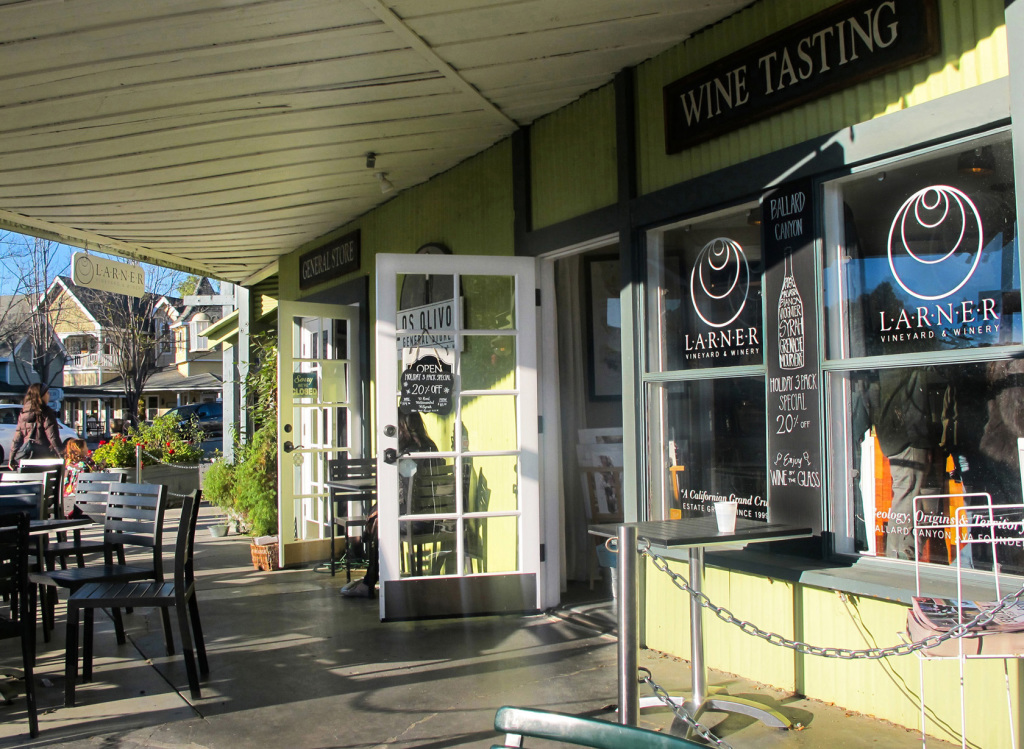 Larner's wine tasting room connected to Los Olivos General Store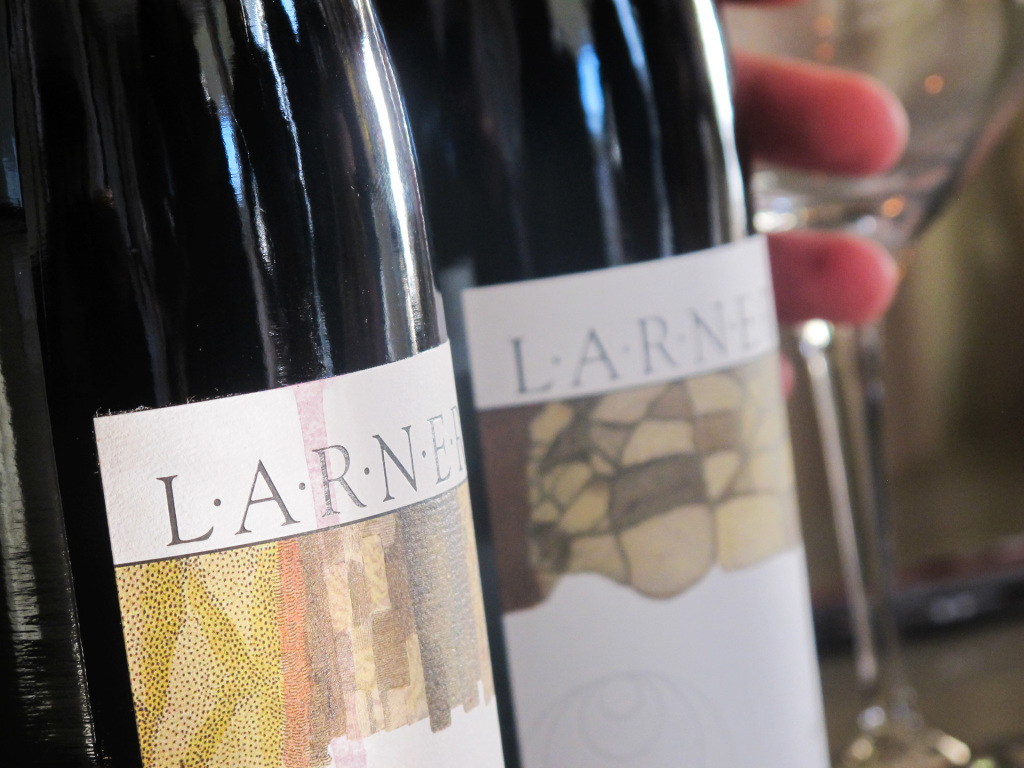 Wine tasting at Larner Vineyard & Winery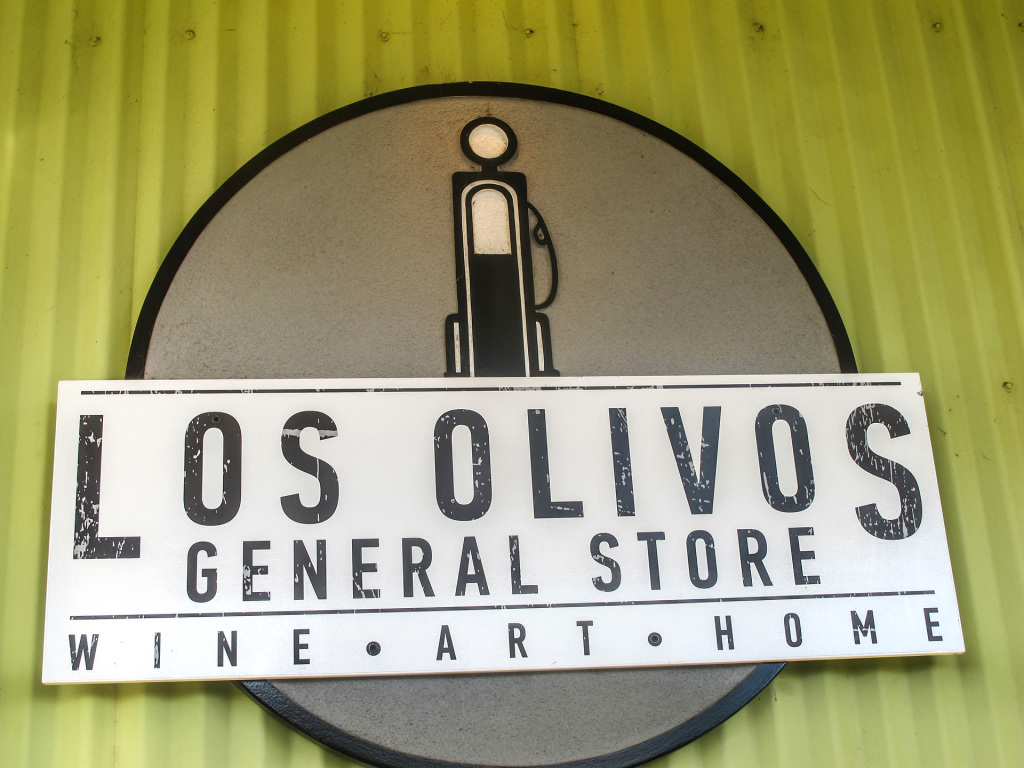 Los Olivos General Store's outdoor sign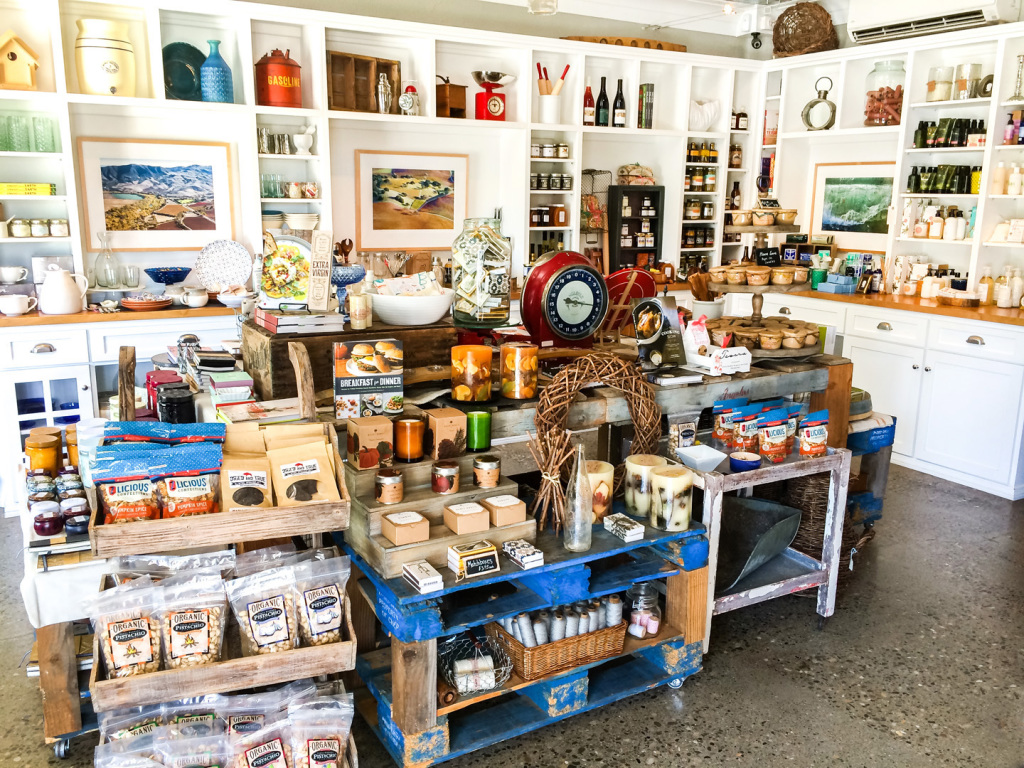 Inside Los Olivos General Store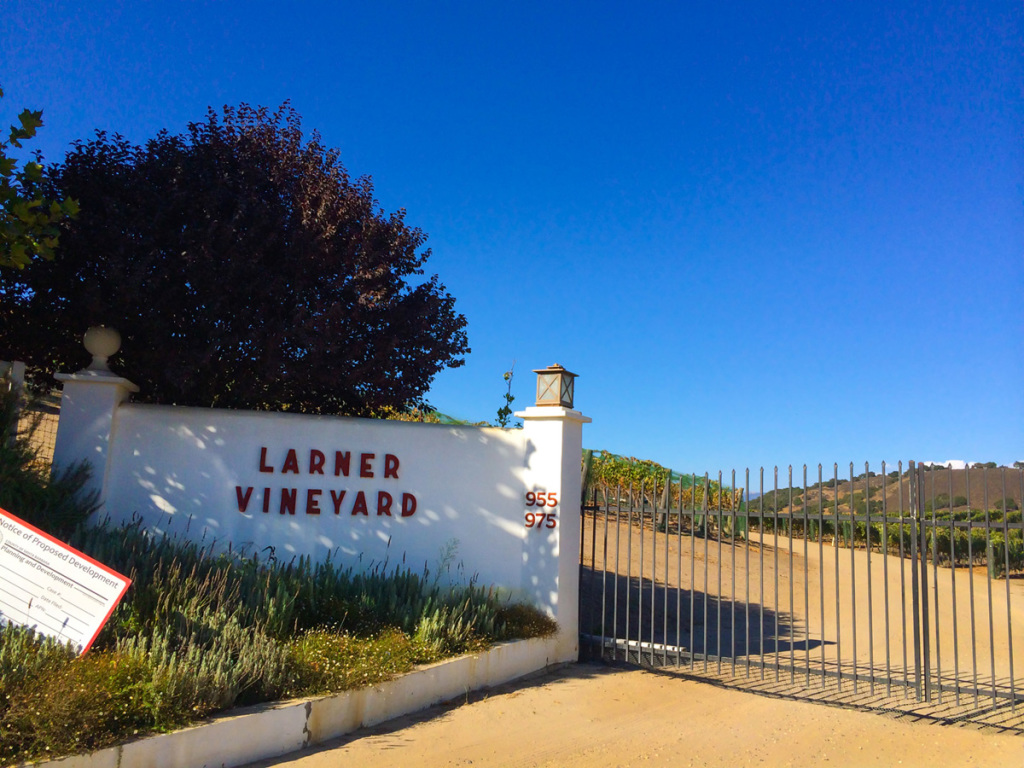 Larner's possible future tasting room at their vineyard in Ballard Canyon.
Larner Vineyard & Winery
www.larnerwine.com
www.losolivosgeneralstore.com
2900 Grand Avenue, Los Olivos, CA 93441 (805) 688-8148
Hours: Thursday – Monday 11am – 5pm
Tasting fee: $12 for five wines
You may also like: