Los Olivos, Ca.
We found it only appropriate that since Zaca Mesa Winery & Vineyards is in the midst of celebrating their 40th year (and we just visited the winery a few weeks ago), it's the perfect time to share what we love about this place!
It was here back in 1978 that the first Syrah was planted in Santa Barbara County. After many years of figuring out what varietals grew best on the Zaca Mesa property, it was decided that Rhône varieties like Syrah, Grenache, Mourvèdre, Viognier, and Roussanne worked the best. And to this day, these wines have stayed their main focus.
Zaca Mesa offers six tastings of their most popular wines for a $10 tasting fee. We've been enjoying these wines for over a decade now. We always seem to favor their Viognier ($16) and Rousanne ($25) and we always really enjoy the Estate Syrah ($25) and the Mesa Reserve Syrah ($44)…our personal favorite! And it's an extra special treat when they pull their flagship Black Bear Block Syrah ($60) out from under the counter and give you a splash to try…so tasty!
Besides offering some great wine, you can't beat the equally beautiful drive down the Foxen Canyon Wine Trail to get to the winery. For those of you not familiar with this drive, it is filled with many wineries (Fess Parker Winery, Firestone Vineyard, Curtis Winery, Demetria Estate and Foxen Winery just to name a few) and offers some amazing views of the Santa Ynez Valley. You'll know you've made it to Zaca Mesa when you see the large metal windmill out front and the big brown barn behind it.
One thing we've always noticed here is how peaceful the surroundings are. There's huge oak trees, blooming flowers and even a great scenic trail you can hike up and have a picnic at the top. Before entering the tasting room itself, you'll also see the beautiful grass courtyard with shaded picnic tables and the huge life-size chess game that is fun to play. The tasting room is quite large with 2-story ceilings and a well sized wood tasting bar. There's old wine barrels showcasing goods for sale, like local artists photography, candles, cooking spices/herbs and books.
Zaca Mesa Winery & Vineyards is a lovely place to visit. It's great to take your glass of vino outdoors and enjoy all the beauty that this place offers. Bring some snacks, relax and maybe even play a game of chess…checkmate! You'll definitely be a winner here!
Cheers!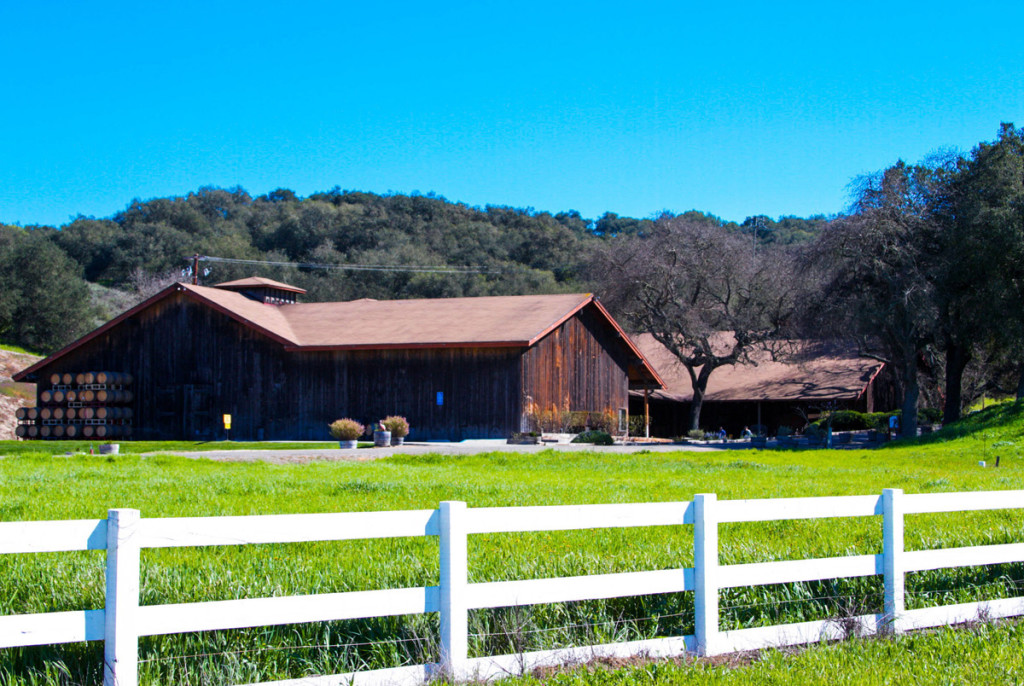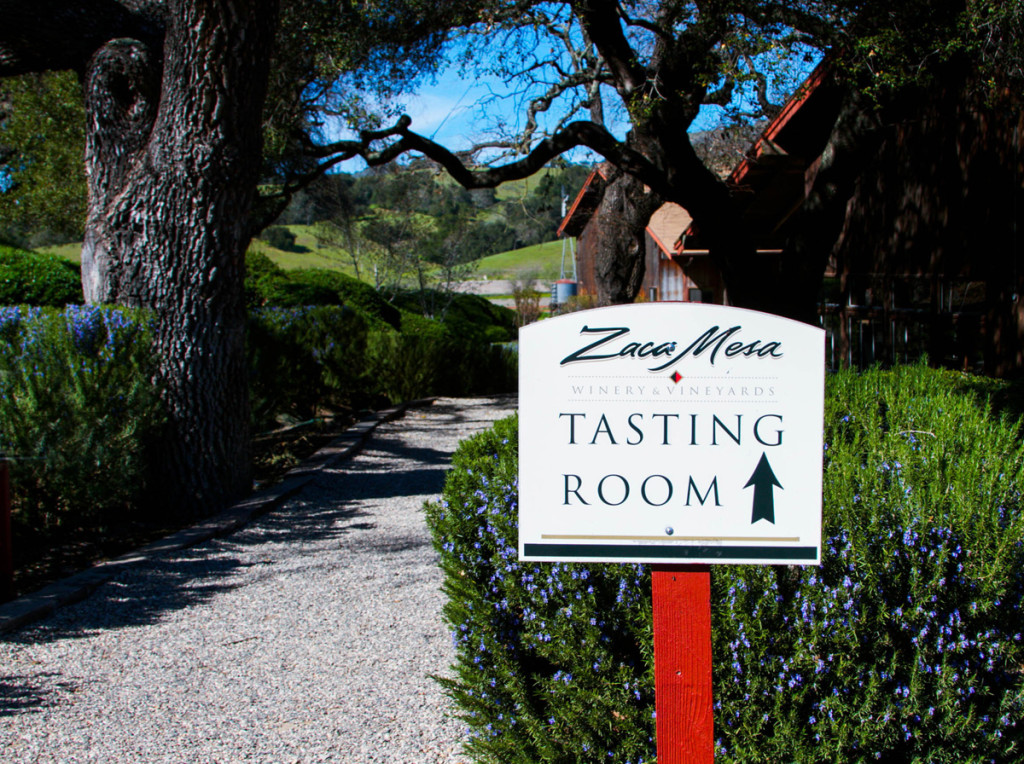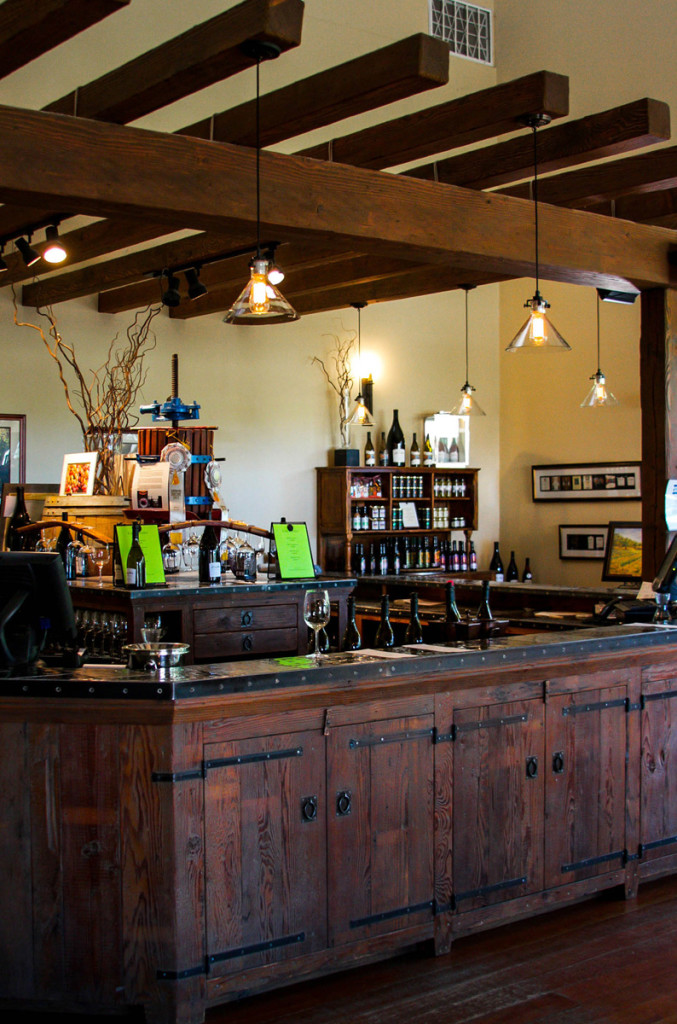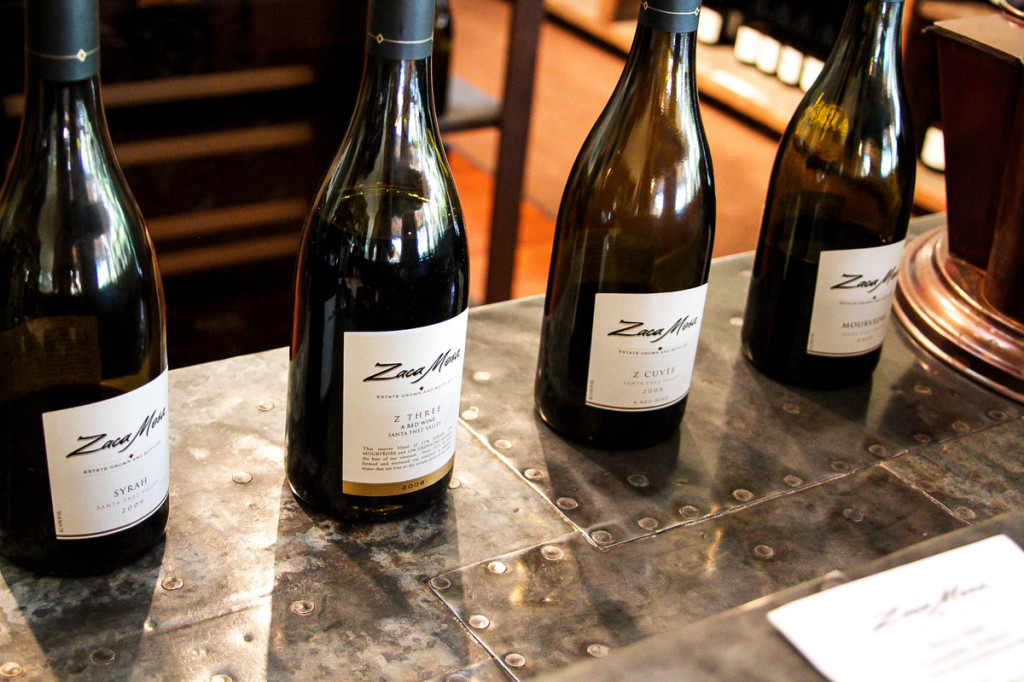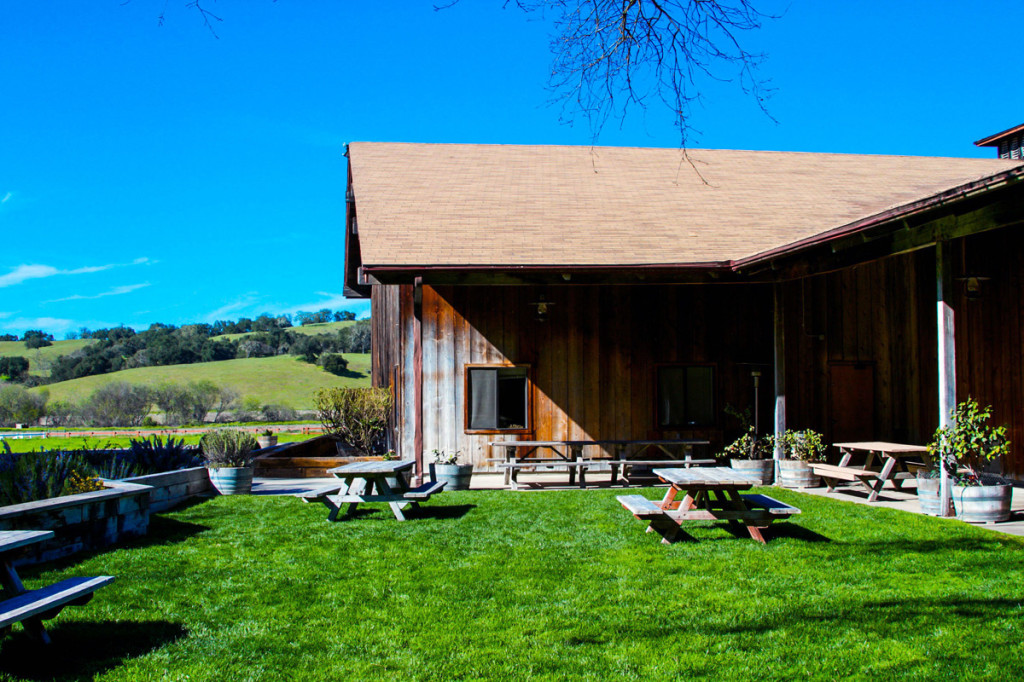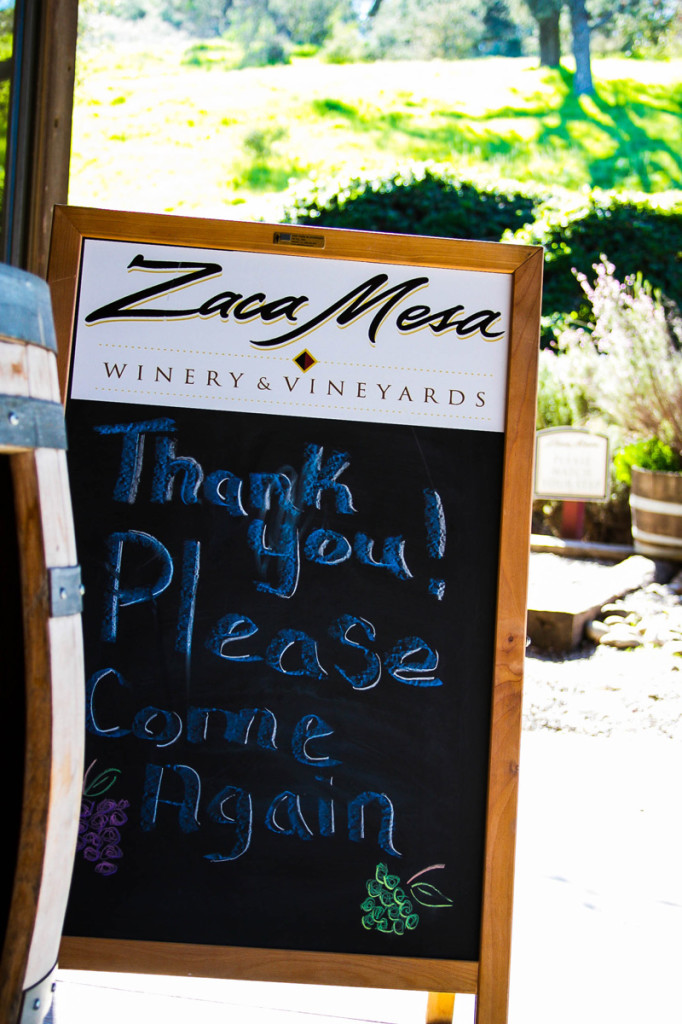 6905 Foxen Canyon Road  Los Olivos, Ca 93441  (805) 688-9339
Hours: Open daily 10:00am – 4:00pm
Extended summer hours Memorial Day through Labor Day until 5:00pm on Fridays & Saturdays
Tasting Fee: $10 per person for 6 wines